Special Briefing: US Election with Jaime Watt, Sarah Goldfeder, and Laura D...
Description
SPECIAL BRIEFING: US ELECTION PANEL
It has been a long time since there has been a political clash of titans as there is in this US election. Despite whom was successful, the campaigns were provocative and engaging in ways not seen before. Donald Trump tapped into a level of angst in the American electorate and as such, he has been a disruptive force driving a different public discourse. Hillary Clinton worked to underscore her credentials and to differentiate her platform in an era of economic frustration and disillusionment with politics.
Join us for this special briefing, following the election, to discuss the impact on Canada, geopolitics, the economy, and the evolving public debate around immigration, international trade, and how to help our countries grow and foster.
Jaime Watt
Sarah Goldfeder, Principal
Sarah Goldfeder brings clients high-level insight on the inner workings of the U.S. and Canadian governments, including how they work together on important issues. With 15 years of experience in the U.S. federal government, Sarah most recently served as Special Assistant to two U.S. Ambassadors to Canada, fostering bilateral relationships at the most senior levels. Her expertise in a wide range of policy issues enables her to provide practical short and long-term advice on managing the economic, cultural and political dynamics in North America.
Prior to her arrival in Ottawa, Sarah spent three years in Mexico, as a Foreign Service Officer, cultivating a deep understanding of U.S./Mexico border issues and appreciation for a region revitalizing itself after years of violence and fear. Her experiences have convinced her of the potential for a stronger, more cohesive partnership across the North American continent. In her work, she seeks to maximize the region's ability to advance the movement of people, goods, and services; the supply, production, and use of energy; and balancing the energy and environment equation. Sarah has also served in Southeast Asia, giving her a global perspective on North American policy development and an appreciation of the opportunities available both within and beyond the Western hemisphere.
Sarah is a North American nomad, with a father from Brooklyn, a mother from Chicago, and a life lived in eight states, six countries, and three continents. She calls the West her home, having studied at the University of Oregon and Colorado State University.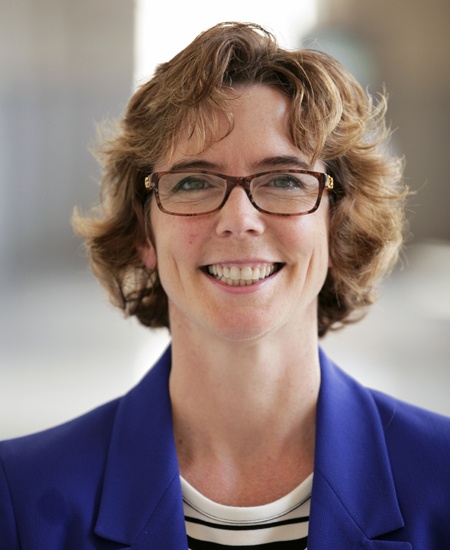 Laura Dawson, Director, Canada Institute at The Wilson Center