FREE SPECIAL - 'Girl Be You' class. Give your daughter the freedom to b. beautiful, b.herself, b. free, while having fun with her friends!
About this event
Join Candace Truman every Thursday at 6:30p.m. for a special Girl be You class®
Class Details
When: For the month of October 2021, I will be having a FREE Girl Be You class, every Thursday evening at 6:30PM - 7:30PM. This is a special 1x offer, don't miss out on this incredible offer!
Cost: FREE!!!
Age: Girls must be between 7 years old and 17 years old. In the future, as class numbers grow, classes will split into 2 groups of 7-11years, then 12-17 years. All participants above the age of 12 will have to show proof of vaccination at the door.
Location: Masa Kokoro 4630 -16th Avenue NW in Montgomery. It is the brown building across the Tim Hortons, and parallel to the car wash. Parking is in the back. Enter through the front door of the building, then head upstairs to the second floor.
To secure your spot: To secure your spots, you must register through eventbrite. All participants above the age of 12 must show their proof of vaccination.
The b.class® is intended to be barefoot. I would also welcome you to bring a yoga mat or a blanket for savasana. Don't forget your water bottle.
PLEASE READ: By signing up for class - you're signing the waiver. ALL AHS and Covid guidelines will be honored to ensure everyone's health and safety.
What is the program b. class®?
b. class® is an inspiring fitness program, designed to unleash your heart and soul, without restriction or judgment. The program combines athletic movements and dance, with music.
We welcome women of all ages, abilities and different life paths. In addition to training your body to inspiring and stimulating music, you will condition your mind to live authentically and develop your Self-Love!
For any questions, do not hesitate to contact Candace by email: CandaceT.b.leader@gmail.com.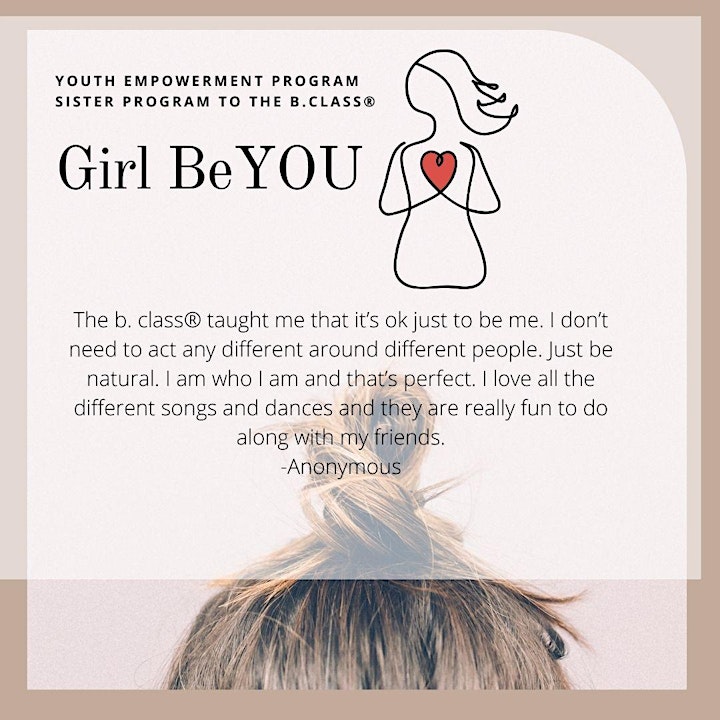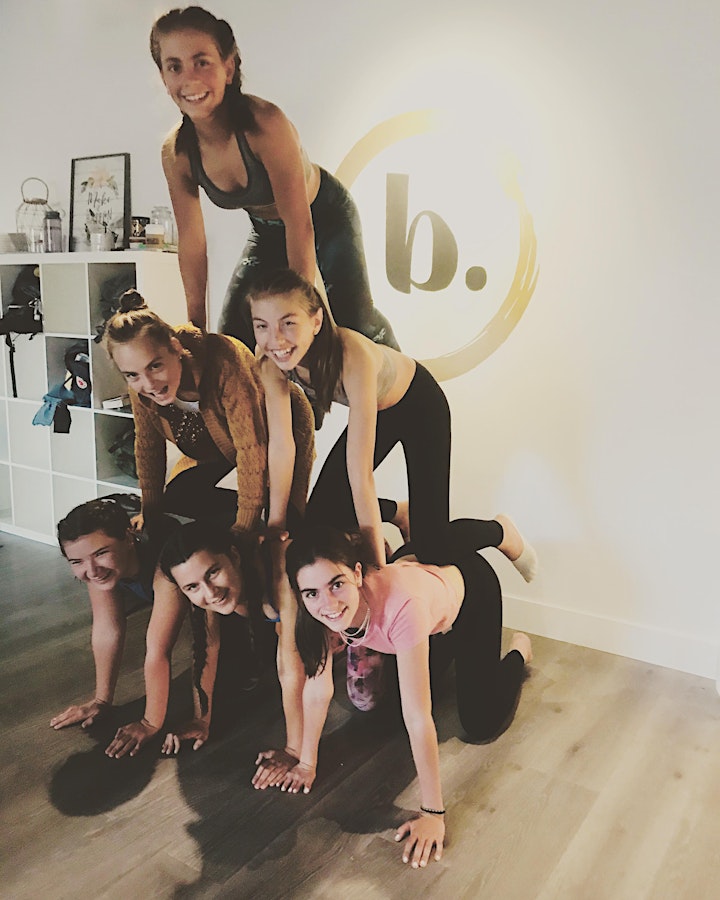 Organizer of SPECIAL FREE CLASS - 'Girl Be You' Ages 12yrs-17yrs