Description
It's time again for our Annual Special Summer LAB Event! Take a break from the summer heat with the coolest building scientists around as we enjoy two new presentations (check out details below) and a summer feast at Innocente Brewery.
Please note: this event is in-person only. For our out-of-town friends and colleagues, stay cool and we'll see you in August for our regular monthly event!
SPEAKERS:
Marine Sanchez, Energy and Sustainability Analyst, RDH: "Staying Cool Together: Large-Scale Passive House Projects"
Marine recently joined the specialist Passive House team at RDH, focusing on large-scale mixed-use projects. She is also a Passive House instructor with experience in both the UK and Canada.
Marine will provide a brief overview of Passive House principles and share several case studies of potential large-scale projects. One aspect of design being considered for these projects is how passive heating and cooling can reduce the need for individual control systems in interior spaces (e.g., university dorms) without sacrificing occupant comfort. Marine will share information from several feasibility studies suggesting that staying cool (or warm) together can be a more efficient and cost-effective solution.
Richard Lay, Mechanical Engineer, Building & Environment Engineering Ltd: "State of the Art Ice Arenas"
Richard has been responsible for the mechanical design of about 30 LEED buildings, including the first Triple Platinum in Canada. He has consulted on multiple energy retrofits for Ontario arenas.
What if some of our communities' largest refrigeration plants could use a refrigerant which has zero ozone-depleting potential and zero global warming potential, and which has excellent thermodynamic properties? They can and they are. In this presentation, Richard will review the state of the art in Canada for ice arenas using ammonia refrigeration plants. He will also discuss CO2-based systems. Topics will include energy performance, opportunities for heat recovery, capital and operating costs, and health and safety risk management.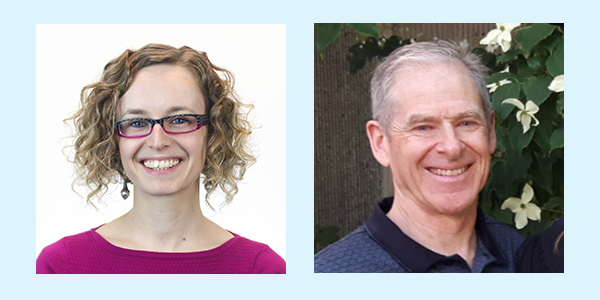 MORE DETAILS:
Cost for this special event is $50/person. This includes a certificate as well as dinner and refreshments.
Space is limited (wait list will be maintained).
This event will be at Innocente at 283 Northfield Drive East, #8.
Combined presentation time is 1.5 hours. This event can be used for 1.5 OAA structured learning hours (2 presentations x 45 minutes).
WHAT ARE LAB EVENTS?
Learning About Building Science (LAB) Events are monthly training and networking opportunities hosted by Building Science Laboratories. They are interactive, informative, casual events for architects, engineers, and anyone interested in building science. We hope to see you there!
MORE INFORMATION:
RDH Building Science Laboratories
167 Lexington Court, Unit 6
Waterloo, Ontario, Canada, N2J 4R9
Phone: (519) 342.4731
live@buildingsciencelabs.com
subscribe to the LAB Events newsletter