SPECTRUM | The Climate Emergency Experience - AUGUST Admission
About this event
Welcome to SPECTRUM | The Climate Emergency Experience, a temporary pop-up exhibition presented by THEMUSEUM. You will be completely immersed within each art installation in this one-of-a-kind experience that raises the ALARM (Action, Learning, Adaptation, Responsibility and Mobilization) on climate change. Look at the climate crisis in a whole new way today (literally!) as you are confronted with impressive installations which, like the scientific evidence of our changing climate, are impossible to ignore.
Visit THEMUSEUM to continue your experience (separate admission applies) of ALARM | Responding to Our Climate Emergency with 2 additional exhibitions addressing our Climate Emergency.
Tickets are non-refundable.
COVID-19 Protocols:
To keep all our staff and visitors safe as we reopen, please follow these protocols on your next visit to THEMUSEUM!
Please maintain a physical distance of 6ft (2 meters) between groups.
Timed tickets will control traffic flow throughout THEMUSEUM and allow us to keep you safe through contact tracing!
Please be prepared to answer some screening questions upon arrival to THEMUSEUM.
We know you love exploring THEMUSEUM at your own pace, but we're asking that you follow our directional signage to ensure safety for all.
Right now, contactless payment is preferred! Buy tickets ahead of time at Eventbrite or purchase at the door, but please refrain from using cash.
Hand sanitizing stations are located throughout THEMUSEUM with hand sanitization requested upon arrival.
THEMUSEUM team will be cleaning our spaces hourly to keep all our visitors and staff safe.
We ask that only 1 household use each washroom at a time.
We require face coverings for all staff and visitors. Visitors do not need to wear a face-mask when:
*The Face Covering By-Laws Emempts:
Children under the age of five.
Those who are unable to wear a face covering as a result of a medical condition or a disability. Some disabilities are invisible so we ask people to respect that. The by-law does not require people to provide proof to support an exemption.
A person who is assisting or accommodating someone who has a hearing loss or a hearing disability.
For more information click here
FAQs
Do I have to purchase tickets in advance or can I just buy them at the door?
We encourage all visitors to purchase tickets online in advance as admission numbers are limited at this time. We require all attendees to provide contact information in order to keep detailed contact tracing logs in light of COVID-19.
How long does it take to go through the exhibition?
This is up to you and how much time you take to interact with each installation AND take Instagram photos!
Does my admission to SPECTRUM | The Climate Emergency Exhibition include admission to THEMUSEUM in Downtown Kitchener?
Admission to SPECTRUM | The Climate Emergency Exhibition is a separate ticket price.
Is the exhibition wheelchair and stroller accessible?
Yes!
Is eating pizza more than four times a week a good thing or a bad thing?
Yes!
Can I take photos in SPECTRUM | The Climate Emergency Exhibition?
Yes, you absolutely can, in fact, it's encouraged and we would love to see your photos! Snap a pic of your visit and tag us on Instagram @themuseumkitchener using the hashtags #SPECTRUM and #ALARMKW. Note that posting on Instagram and tagging THEMUSEUM is consent for us to re-post your content.
Is there a gift shop?
Yes!
Are there washrooms on site?
Washrooms are available inside the Shops at Waterloo Town Square. Re-entry to the exhibition is available with proof of purchase.
Parking
Information about parking can be found here.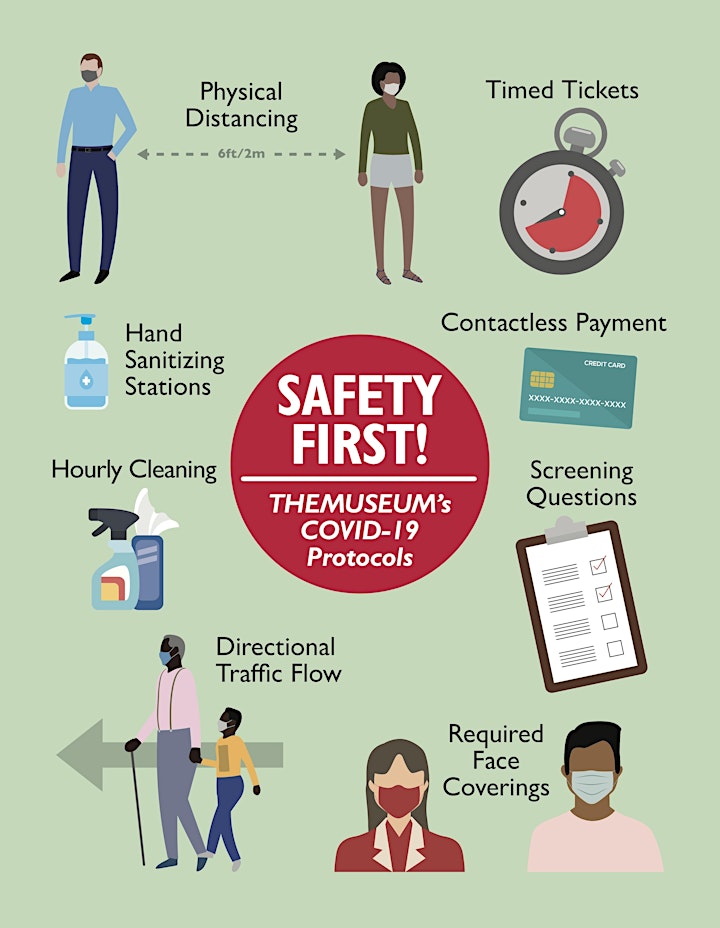 Organizer of SPECTRUM | The Climate Emergency Experience - AUGUST Admission
Located in downtown Kitchener, THEMUSEUM is a new kind of museum – one of ideas and experiences. No dusty objects, no collections, and no velvet ropes here. We are dedicated to presenting fresh, relevant cultural content from around the globe in unique and interactive ways that intersect art, science, culture and technology. We are a premier cultural destination and a hub for creative thinking and inspired play.