Description
Are you comfortable presenting material to an audience?
Can you effectively share your ideas?
Do you listen attentively when others are speaking?

If you feel that you can do better, Toastmasters' Speechcraft is for you.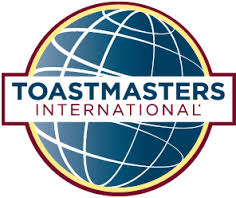 Twin Rivers 667 is pleased to host the Speechcraft program, a module of Toasmasters International's Success/Leadership series.
Speechcraft is a ten-week intensive speaking course. Experienced Toastmasters will guide you in learning public speaking and presentation skills, giving you information on how to reply to questions 'off the cuff. In addition, you will learn how to give constructive feedback to colleagues, committees and friends.
Speechcraft will develop your self-confidence by preparing speaking projects in a friendly and supportive atmosphere.
Join now and become the speaker you have always wanted to be!
Dates: Mondays from April 10th to June 26th, 2017.

Time: 6:00pm to 8:00pm
NOTE: Please make sure to arrive before 6:00pm because the doors to access the elevators close at this time.
Contact: Edward Howes | EDWARD.howes@ap-dynamics.net | 403-973-0580