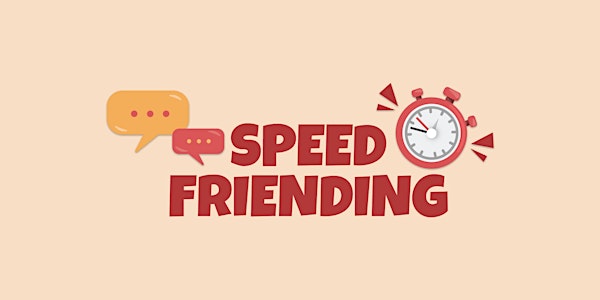 Speed Friending
Presented By the Wellness & Equity Centre and Health Services
1:00 PM Online Event Starts
About this event
Hoping to make some friends? Building connections is a great way to support positive mental wellness.
Speed Friending allows you to have timed conversations with others in a welcoming, low pressure, online environment. We'll have optional conversation prompts to make sure you've got something to talk about. The Wellness and Equity Centre will facilitate the exchange of contact information for people who are mutually interested in doing so, to keep building on that friend spark!
This event is brought to you by the Wellness & Equity Centre and Health Services, and is part of Mental Health Awareness Week.