Speed Networking - Guest Speaker Lauren Steadman (employers tickets only)
Description
INVITATION TO JOIN US, OUR STUDENTS AND OTHER PROFESSIONALS, FOR NETWORKING EVENING

This fun, informal networking evening for current business students and local business professionals, is one of many events happening during 'IMPACT Week' (aimed at helping students develop employability and entrepreneurial skill) running 10th-14th October 2016, organised between Portsmouth Business School and Purple Door Careers and Recruitment at the University of Portsmouth.

WHAT'S IT ALL ABOUT?
The purpose of this event is to provide students with an opportunity to practice effective networking skills, increase their confidence in talking to professionals and to demonstrate the benefits of developing these skills as part of their future career planning strategy.  For local business people, it is a chance to network with other professionals and discover more about the wide-ranging benefits that collaborating with the University can offer.

WHEN WILL THIS TAKE PLACE?
Taking place on Tuesday 11th October between 5:15-8pm, we are specifically inviting those business people and alumni whom we know would make a valuable contribution to the evening.

ON THE DAY...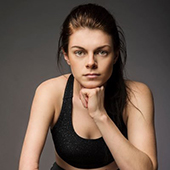 We will kick off the event with our guest speaker

Paralympic Silver Medallist

Lauren Steadman and refreshments will be provided. The venue is Portsmouth Business School, Richmond Building, in the Atrium (ground floor).  If you would like to participate or are happy to nominate a colleague to attend, (great for personal development).