Speed Networking - Guest Speaker Lauren Steadman (student tickets only)
Description
FOR STUDENTS ONLY
Learn the art of 'speed networking' during this informal, fun interactive evening with friendly local employers.  Ask the questions you've always wanted to, hear the answers you need, to understand how to get ahead in employment, business or your future career.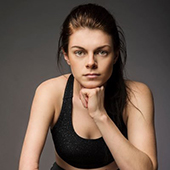 Our guest speaker, Lauren Steadman, who won silver at this year's Paralympics, will start us off by telling us about her journey in Rio and representing Great Britain.
What is it about?
Following last year's successful event in IMPACT Week, we have once again invited employers keen to meet you so that you can start building your networking skills and experience. This event works most effectively if you have attended any of the networking workshops on Monday and Tuesday so that you can set yourself a strategy and goals for the evening, but anyone is welcome to come along and give it a try!  The focus of the evening could be for you to explore job ideas, seek sources of advice and support for your professional development and to build your confidence in talking to business people.
If this sounds a little daunting, we will be helping the conversation flow with wine and canapés. Through the art of conversation you may be able to find out from invited guests what their career experience has been so far; what employers expect of graduates; what kind of opportunities there are; who they know in their networks and advice on your next steps.
Employers may be from large companies to local SMEs, consultants to alumni.  They are supportive of student development and eager to meet you.  
Ideal for students who want to:
develop and practice networking skills

meet a range of employers

gain an understanding of employability and enterprise from the employer  perspective
 Impacts:
builds your networking skills

professional networking allows you to develop business opportunities and realise personal career plans (always follow up your connections!

Networking with SMEs - why it's crucial to career planning