Description
Trailblazer Creative is pleased to invite business owners to attend a SPEED NETWORKING event being held on Thursday April 5th from 7-9pm at Tin Mil in Uxbridge.
This event is open to all business owners/managers who wish to build new connections.
Bring along your business cards & your 3 minute elevator speech.
Register & Prepay before March 26th for a chance to WIN a 7 minute spotlight speaking opportunity.
.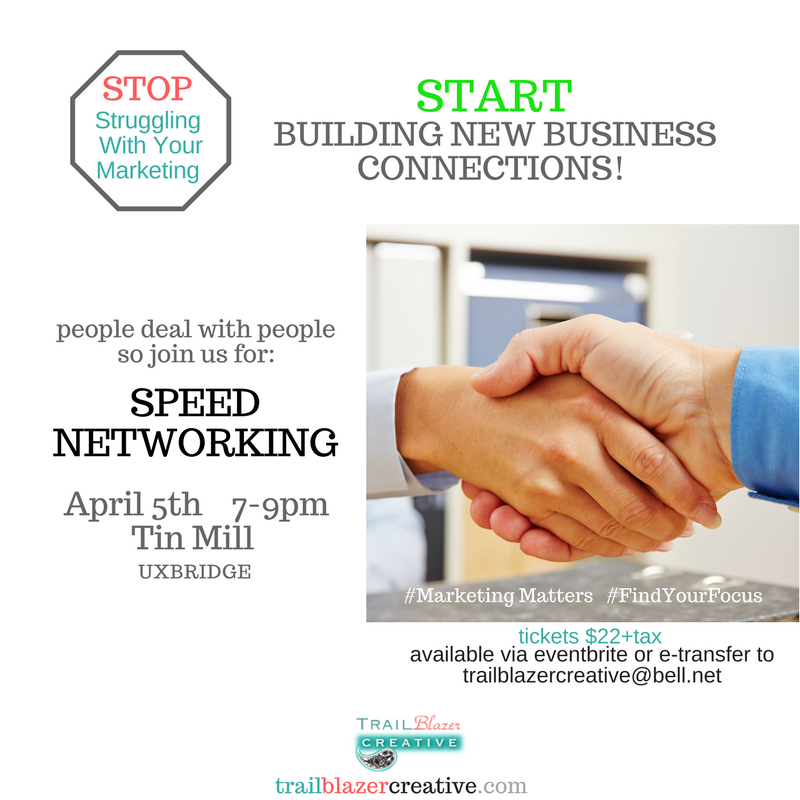 Questions; email trailblazercreative@bell.net or call Sari at 905 649 -0139