Description
Integrity in Religion: Responding to Mental/Emotional Distress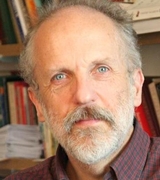 According to the Mental Health Commission of Canada, "in any given year, about one in five people living in Canada will experience diagnosable mental health problems or illnesses." Responding effectively to the scale and depth of this phenomenon poses a great challenge to faith communities: to laity, leaders, programs and theologies.
Rev. Dr. Epperson's remarks will focus on:
a) the recent epidemic rise of "mental illness,"
b) the inadequate "pharmacological" response to this illness, and
c) the exploration of those resources—personal, social and spiritual—that may better empower us to provide a message of hope and recovery to those who struggle with mental and emotional distress.

About our Speaker
Crossing boundaries has been a constant feature in Rev. Dr. Epperson's life story. From rural to urban, and Mormon to Unitarian; from university professor of Religious Studies and History to parish ministry; and from U.S. citizen to Vancouver resident and Canadian citizen.

There have been constants as well: an obsession for learning; a passion for great music (from Bach to Shostakovich to Radiohead); a commitment to social justice, and a love for his partner Diana and their four children. He knows how to darn socks, clean a bathroom, read good stories out loud at bedtime, and shingle a roof. He wants to see religion work and be real – in order for it to deepen our spiritual and ethical lives, and lead us to serving others to find our better selves.

B.A. Brown University; M.A. Divinity School, University of Chicago; Ph.D., Temple University. History Curator; Asst. Professor of Religious History; Instructor, History of Philosophy and Ethics; Humanities Council Program Director; Intern/Interim UU Parish Minister; Parish Minister at the Unitarian Church of Vancouver, 2002-present.