Description
Join us for a wonderful afternoon of connection & creativity while making your own unique Spirit Stick!

What is a Spirit Stick?
Throughout history, Native American shamans carried a spirit stick to use in their quest to evoke powerful, healing spirits. Also known as a medicine stick, prayer stick or mannifestation stick, these powetful tools are associated with rituals that vary among Indian tribes.
In Soul Coaching® this ritual is used to bring clarity and understanding into your life, or to transform your perception of events. Once your twig or branch is selected from nature, you use yarn, beads, fabric, charms, paint, shells, etc. to create a physical representaion honoring twhatever you are working on. It can be used to;
Heal the past
Discover your purpose or mission in life
Enhance your dreams and desires
Uncover your true essence
Send prayers to others or for the world and beyond
Change the meaning of your life history
Manifest the future of your dreams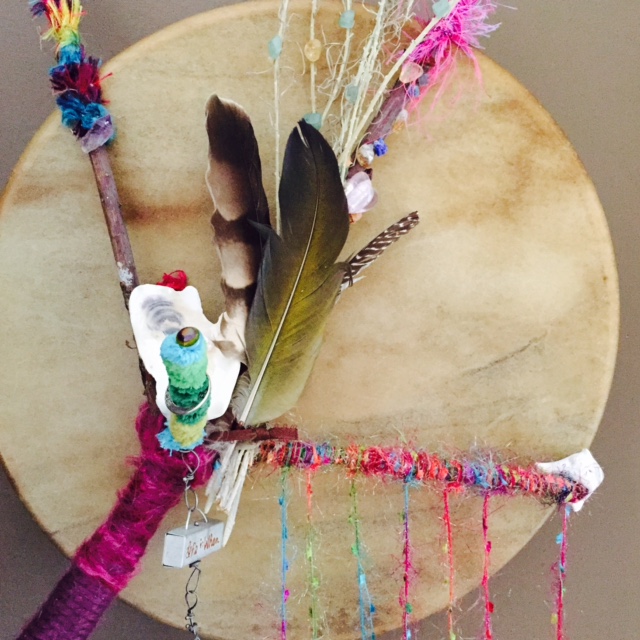 How can a Spirit Stick be used?
Honour your self or others on the journey of life
In meditation
Talking Stick
Empowerment object on your altar
Good Feng Shui at your entrance
Powerful Space Clearing Tool
In today's busy world, Spirit Sticks are used for healing and manisfeting, for prayers and for symbols of empowerement. By connecting with your inner wisdom and knowing, you begin to create your very own unique peice of art that holds and carries your intentions, prayers and energy. The creative process of making a Spirit Stick encourages you to connect with the deepest parts of yourself and connect to your natural creativity, which can be profoundly healing and transformative. Afterwards, your siticks can be used in meditation, for ceremony, space clearing, as part of an altar, placed or hung in your home to encourage good energy flow. Sometimes people to choose to release them through a ceramonial fire, or by planting them in the ground.
The afternoon will consist of creating sacred space, guided soul journey's and time to create your own unique Spirit Stick plus a wonderful sharing circle to hear the beautiful inspirational stories that come from this journey.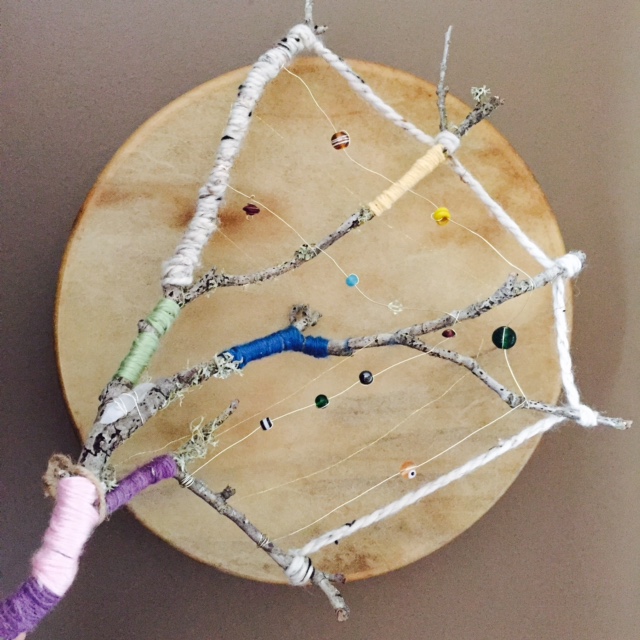 What's provided?
Sacred Space
Soul Journeys
All materials
Beverages and healthy munchies
What to bring?
An open heart and mind
A stick unique to you. Instructions will be provided upon registration.
Wear comfy clothing, dress in layers
You are welcome to bring personal items to add to your stick, but it's not neccasary
Any additional costs?
Paid parking on street
One block away from Evergreen SkyTrain Station at Douglas College/Lafarge Lake



Registration is required in advnace and space is limited to 6 people.



Investment: $50.00

Kelly writes about 'The Wisdom of Spirit Sticks' in a book called SOUL WHISPERS II, The Secret Alchemy of the Elements in Soul Coaching® published by Soul Wings Press. This beauty-filled book recently won a gold award in the category of Spirit at the Living Now awards in New York. It is available for purchase on Amazon.ca or on Kelly's website.