Location
St. Andrew's Wesley United Church
1022 Nelson Street
Vancouver, BC V6E 4S7
Canada
Refund policy
Contact the organizer to request a refund.
Eventbrite's fee is nonrefundable.
SpiritPride is an LGBTQ2A+ affirming event
About this event
SpiritPride is an LGBTQ2A+ affirming event that gathers communities who want to celebrate, share and find a place to explore spirituality and LGBTQ2A+ Identity.
This annual conference, now in it's 6th year, is an important place of healing for many who have been told they can't reconcile their faith or spirituality and affirm their gender and sexual identity too.
The event is a combination of speakers, panels, breakout groups, workshops, and live music, and runs July 22-24. This year's theme is "The Stories We Tell" and focuses on the power of storytelling. What do we choose to share, how do we speak about ourselves to the various communities in our life, what stories do we tell, and why?
Our opening night event will include a Queer poetry night and DJ music reflecting a range of presenters from the trans, nonbinary, indigenous and BIPOC communities. We have two outstanding keynote speakers who will share their stories as they give us new perspectives and models of understanding. We are also convening a panel of speakers who have a strong faith life who will share how that has been either reconciled or augmented by their LGBTQ identity. This panel will feature Christian, Jewish, Sikh, Hindu, and Two-spirit speakers.
This event is made possible by our partnership with other local LGBTQ faith organizations, churches, and partners.
Livestream: For those of you who are not in the Vancouver area, we will be livestreaming several sessions and the music night on Saturday July 23rd! Live-streamed sessions include both keynote speakers and the interfaith panel, and our music evening. See our registration section to purchase tickets. You will be sent a private viewing link the day before the event.
***Event Schedule***
Friday July 22, 2022
5:30 – 6:30pm: Registration
6:30 – 9:00pm: SpritPride Café – Conference opening, mix and mingle, DJ and Poetry readings by queer artists
Saturday July 23, 2022
7:45 – 9:00am: Registration, Coffee and snacks
9:15 – 9:45am: Opening, welcome, and overview, Land Acknowledgement
9:45 – 11:00am: Keynote Speaker: Cheri DiNovo, with Q&A / Discussion
11:00 – 11:30am: Break / Meet & Greet
11:30 – 12:45pm: Interfaith Panel/ Q&A: Our Stories: Interfaith stories of diversity and inclusion
12:45- 1:45pm: Lunch provided
1:45 – 1:55pm: Intro and Morning recap
2:00 - 3:15pm: Keynote Speaker: Rolf Nolasco, with Q&A / Discussion
3:15 – 3:45pm: Break
3:45 –4:45pm: Workshop, Spiritual Direction & Breakout Groups options: Trey Pearson, My Story & Music; Smokii Sumac, Our Stories/A Creative Journey; DJ O Show, Film Biography screening; Open Discussion/Spiritual Direction Group
4:45 – 5:00pm: Wrap-up/Talkback session
5:00 – 6:45pm: Dinner Break (join a group and enjoy a local restaurant!)
7:00 – 9:00pm: Sanctuary Music/Dance Evening with Trey Pearson and DJ O Show (Included in conference fee and Open to the public by donation – invite your friends!)
Sunday July 24, 2022
10:00am – 11:30am: Sunday Pride Service. Join St Andrews Wesley United Church, a vibrant, inclusive community and a Pride-focused theme and message
1:00 – 4:00pm: Picnic in Stanley Park
7:00 – 8:00pm: Candlelight & Music Service, with Labyrinth walk
****
Ticket Pricing:
General/Adult: $65
Youth Pass: $20
1/2 day AM: $40
1/2 day PM: $40
Online Only: Keynotes/Panel Livestream: $45
72 Hours/at Door: $80
****
Keynote Speakers:
Reverend Dr. Cheri DiNovo, C.M.
Rolf R. Nolasco, Jr., ThD.
Poets:
Smokii Sumac (Ktunaxa)
Jillian Christmas
Billeh Nickerson
Interfaith Panel:
Rev Clare Morgan (they/them)
Carmel Tanaka (she/her)
Angit Kaur Modaher BSc PT (she/her/they/them)
Musical Guests:
Featuring: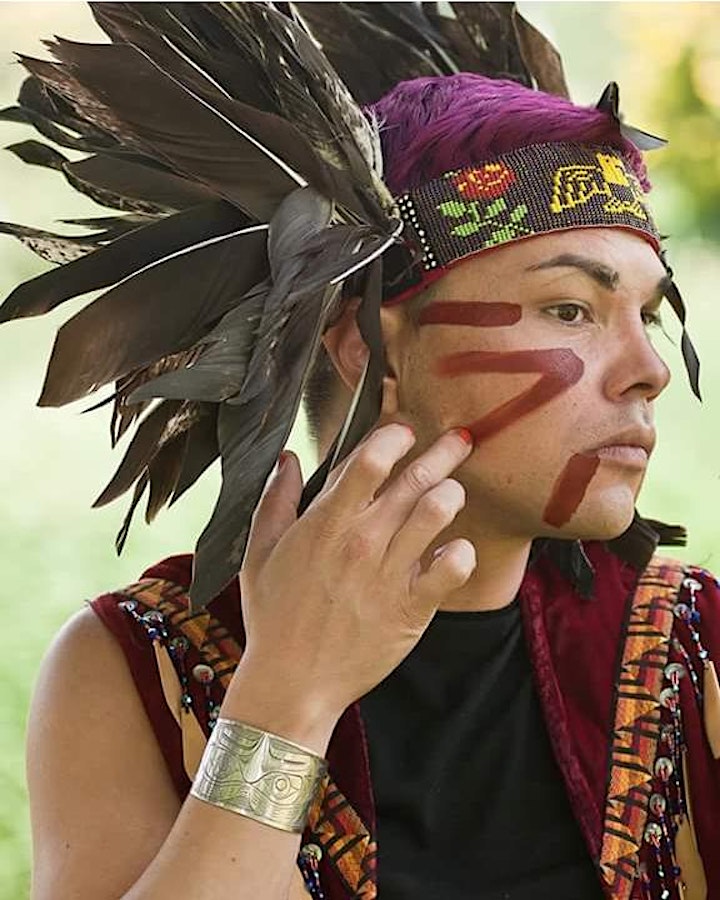 Tyler Alan Jacobs, First Nations Welcome.
Tyler is Salish from the Northwest coast of Canada, and Mohawk. They were born on the Coast Salish Territory on April 21,1985. In addition to having the honour of being a designer and entrepreneur, they teach dance to Aboriginal youth and are very proud to be Two-Spirit.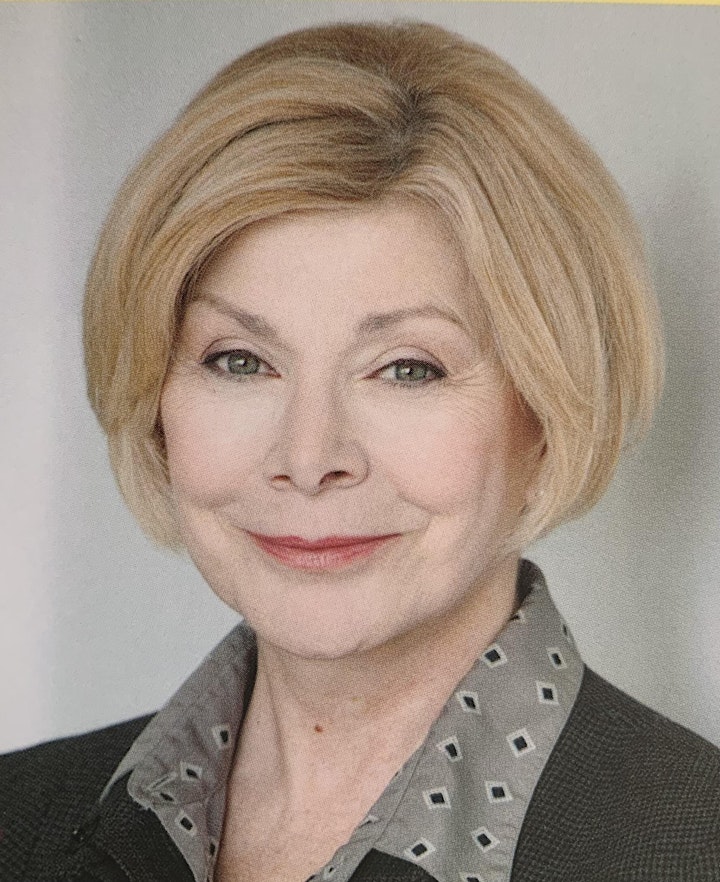 Reverend Dr. Cheri DiNovo, C.M. is an ordained United Church queer minister, politician and staunch activist for LGBTQ rights, Cheri went from living on the streets as a teenager to performing the first legalized same-sex marriage registered in Canada in 2001. From rights for queer parents to banning conversion therapy, her story (told in the newly released book 'The Queer Evangelist', will inspire people (queer or ally) to not only resist the system—but change it. She is currently the minister at Trinity-St. Paul's Centre for Faith, Justice, and the Arts. Cheri is a Member of the Order of Canada, recognized for her contributions to provincial politics and for her lifelong advocacy of social justice. As the former Member of Provincial Parliament for Parkdale–High Park in Ontario, Cheri passed into law more pro-LGBTQ2+ legislation than anyone in Canadian history.
Rolf R. Nolasco, Jr., ThD. is professor of pastoral theology at Garrett Evangelical Theological Seminary in Evanston, Illinois. In his book God's Beloved Queer: Identity, Spirituality, and Practice, he re-centers the conversation back to what anchors our identity and inspires our ways of being, living, and loving. Drawing from a wide range of disciplines—pastoral theology, spirituality, counseling psychology, affective neuroscience, anthropology— Rolf offers a more nuanced description of what it means, as queer folks, to be sacred icons of God like everyone else, offering multifarious windows into the spacious, gratuitous, and transforming love of God.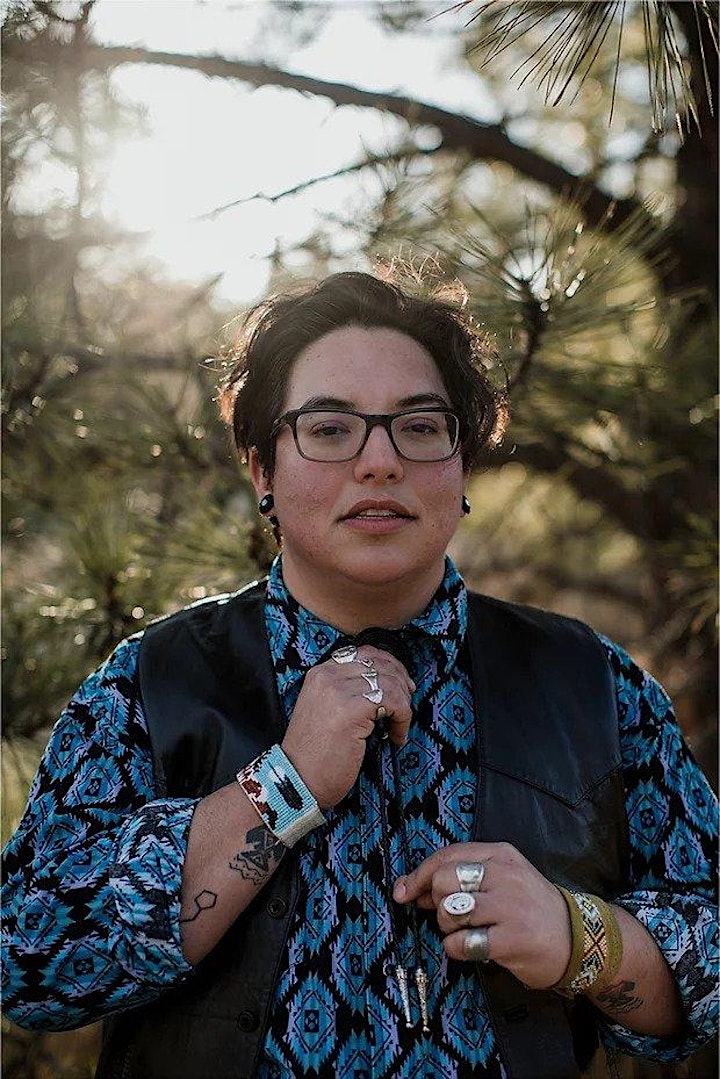 Smokii Sumac (Ktunaxa), Two-Spirit Transgender Ktunaxa Author, Academic and Poet and PhD Candidate in Indigenous Studies at Trent University, where his work centers on the question: how do we come home? His first poetry collection, you are enough: love poems for the end of the world, (Kegedonce Press, 2018) won an Indigenous Voices Award for published poetry, and Smokii has recently been named as a finalist for the Dayne Ogilvie Prize.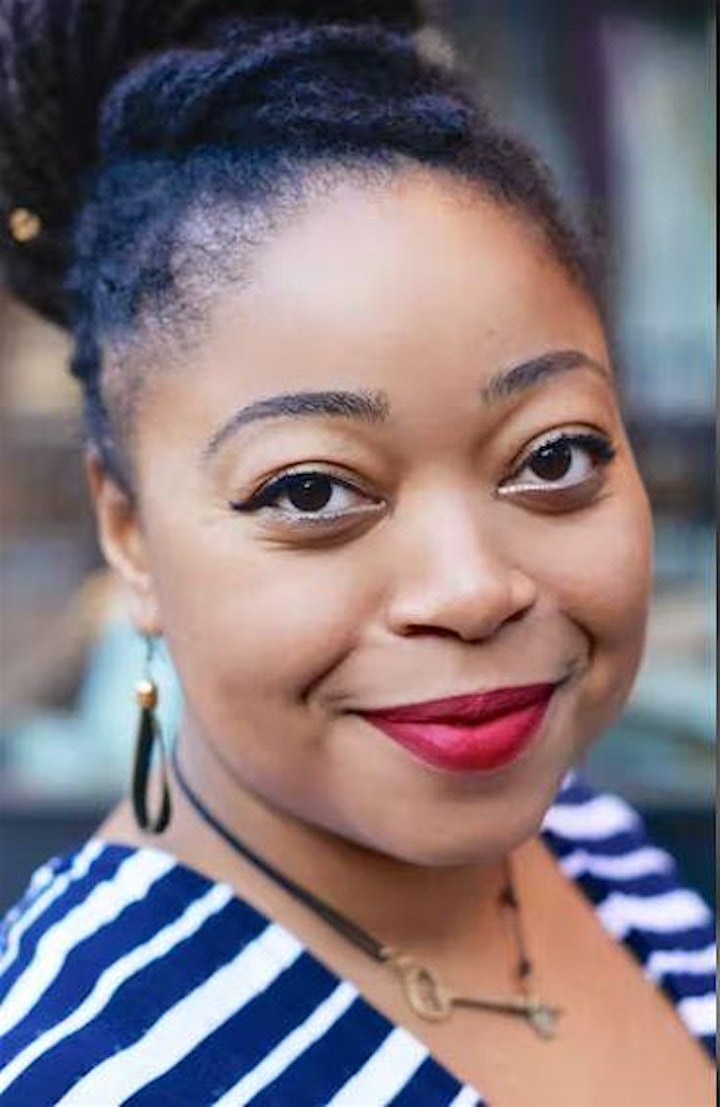 Jillian Christmas is the former Artistic Director of Vancouver's Verses Festival of Words. An educator, organizer, and advocate in the arts community, utilizing an anti-oppressive lens, Jillian has performed and facilitated workshops across North America. The Gospel of Breaking, a poetry collection, is her first book, and she is the 2021 winner of the League of Canadian Poets' Sheri-D Wilson Golden Beret Award for spoken word poetry. She identifies as queer and won the 2021 Dayne Ogilvie Prize for LGBTQ Canadian writers.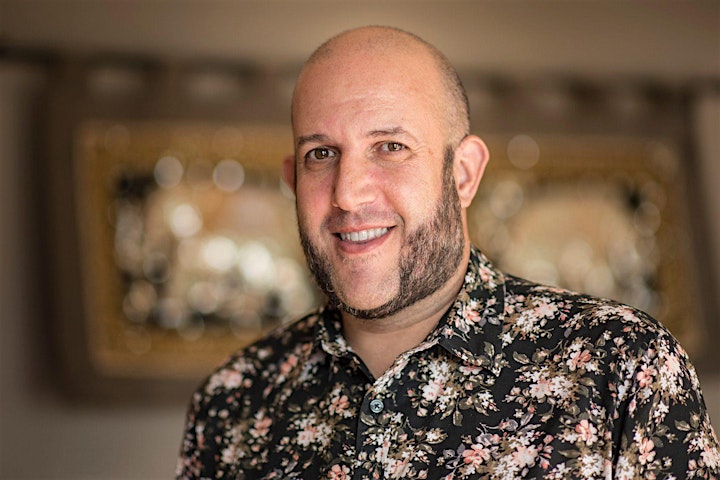 Billeh Nickerson: is a Vancouver-based author, editor and educator whose six books include McPoems (Arsenal Pulp), the City of Vancouver-Book-Award-Nominated Artificial Cherry (Arsenal Pulp) and his most recent collection, Duct-Taped Roses (Book*hug). He has performed at hundreds of readings and festivals across Canada and the U.S., and has also served as Writer-in-residence at the Berton House in Dawson City, Yukon; at Queen's University in Kingston, Ontario; and at the University of the Fraser Valley in Abbotsford, BC. He is currently the Associate Dean of Arts at Kwantlen Polytechnic University.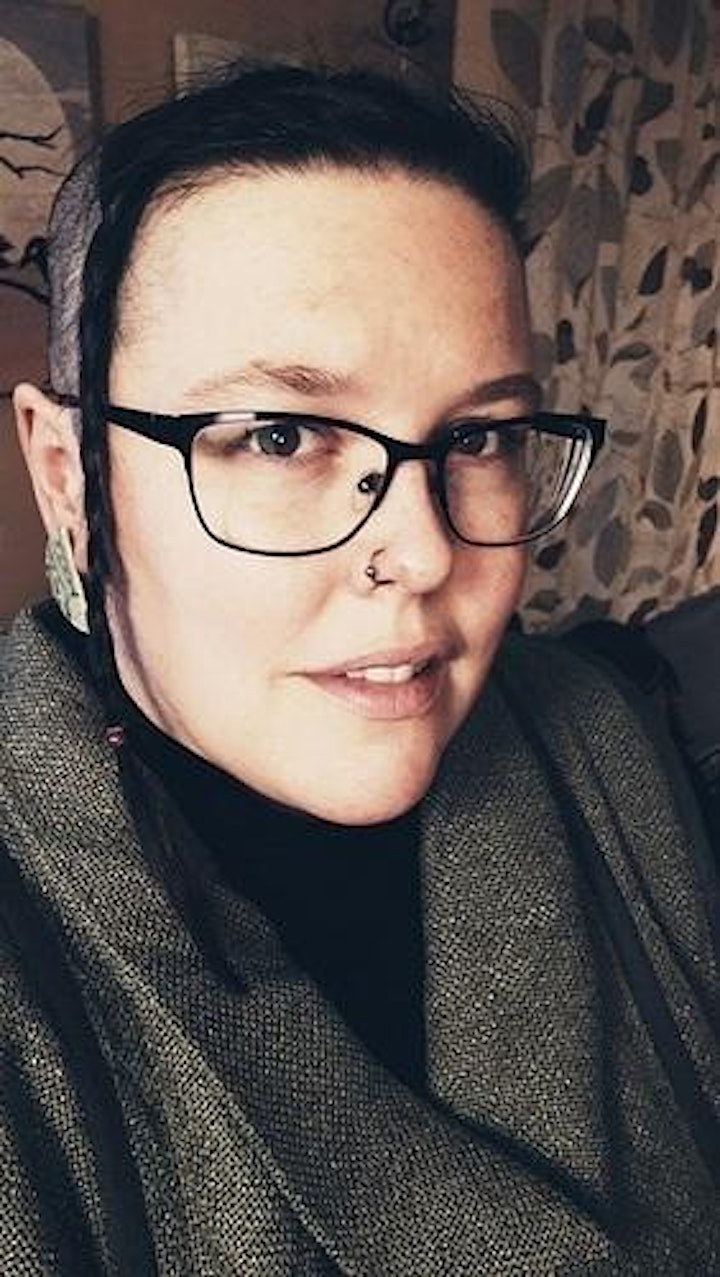 Rev Clare Morgan (they/them) is a cradle Anglican who was ordained to the priesthood in 2016 and served in the parish of St. Philip's, Dunbar Heights as curate before being called to serve as community director and co-chaplain of Hineni House, an intentional spiritual community of young adults affiliated with St. Margaret's in the Cedar Cottage neighbourhood in 2017. Clare is also affiliated with the Inayati Sufi community in Vancouver and the wider Pacific Northwest, and has been sharing music among them in sama and zhikr also since 2017. Clare was also licensed as chaplain to St. Jude's Anglican Home, a Vancouver Coastal Health care facility primarily for people with dementia, and ministered there until October 2021.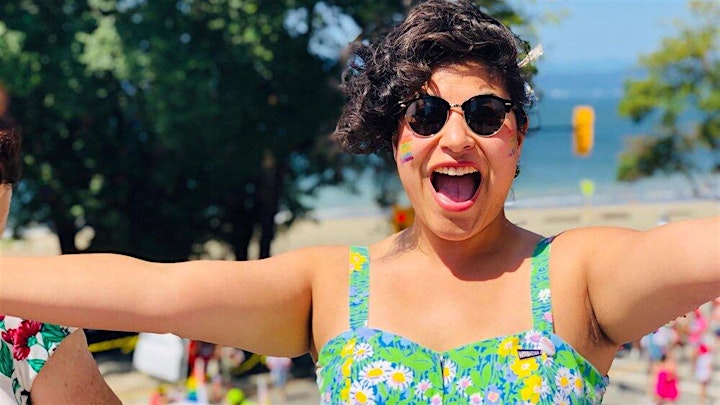 CARMEL TANAKA (she/her) is the JQT Founder & Executive Director. Carmel is a queer neurodivergent, Jewpanese woman of colour from Vancouver. She is a community engagement professional and her leadership initiatives include: JQT Vancouver, Genocide Prevention BC and Cross Cultural Walking Tours. JQT Vancouver has its roots in the grassroots committee of Jewish LGBTQ2SIA+ community representatives and Jewish organizations that came together to celebrate the inaugural community-wide Jewish Pride initiative of July 2018. She was named one of Be'chol Lashon's 7 LGBTQ+ Jews of Color you should know. www.carmeltanaka.ca www.jqtvancouver.ca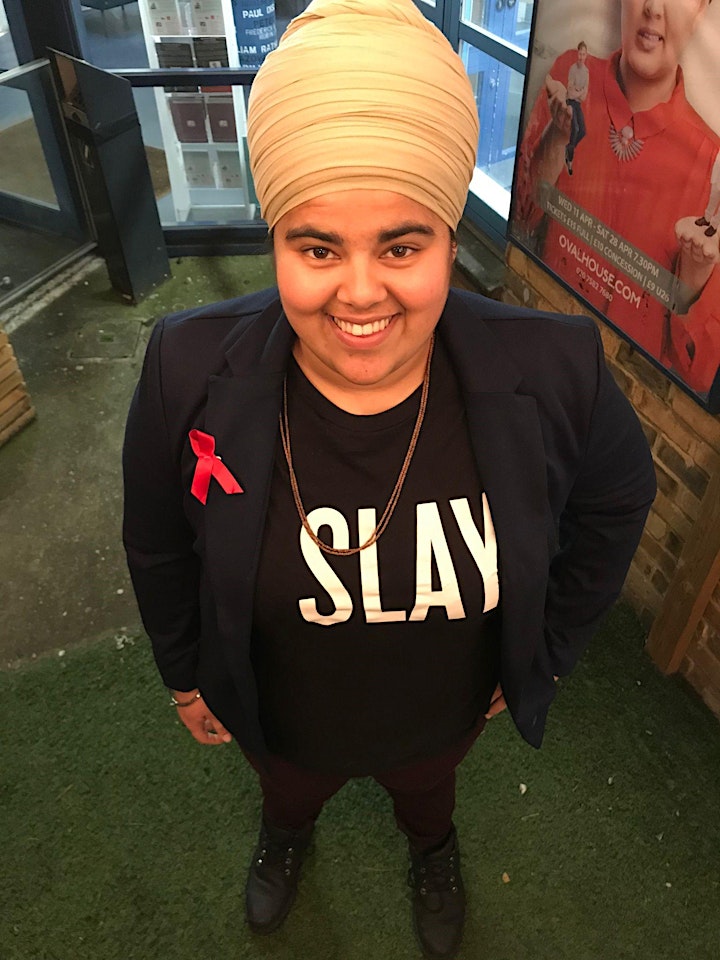 Angit Kaur Modaher BSc PT (she/her/they/them) Outreach Liaison , Sher Vancouver LGBTQ Friends Society. Angit identifies as a Punjabi Sikh woman. She was born in the UK and recently migrated to Canada in 2018. She lives with her wife Joshna in Surrey, BC. She has recently started a role with Sher Vancouver as Outreach Liaison for the Screening for Schools program to showcase the award winning documentary Emergence: Out of the Shadows. Sher Vancouver is a registered charity supporting and delivering programs for LGBTQ+ South Asians and their friends and families. Since coming out to herself 13 years ago she has been navigating the difficult path that any religious queer South Asian has in the past. Angit and her wife married in 2020 amongst their close friends and family.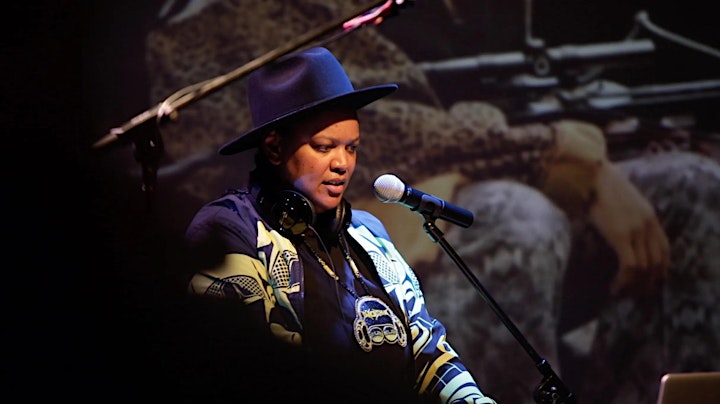 Orene Askew, aka DJ O Show, brings energy and expertise to every event she DJ's and hosts. She brings professionalism and passion and remains true to her love for hip hop and R&B, incorporating beats to ensure you never want to leave the dance floor! With an outgoing personality and friendly demeanor, O Show is one of the easiest DJs to work with. Coming from a diverse background, O Show is driven by her passion. She is Afro-Indigenous and a proud member of the Squamish Nation. Feeling as though she stood out in a unique way, she embraced both her cultural backgrounds and incorporates the teachings she has learned into everything she does. DJ O Show has experience teaching with an inspired approach. She is an inspirational speaker, having traveled across the country to bring ambition and drive to all generations, and is a former member of Squamish Nation Council.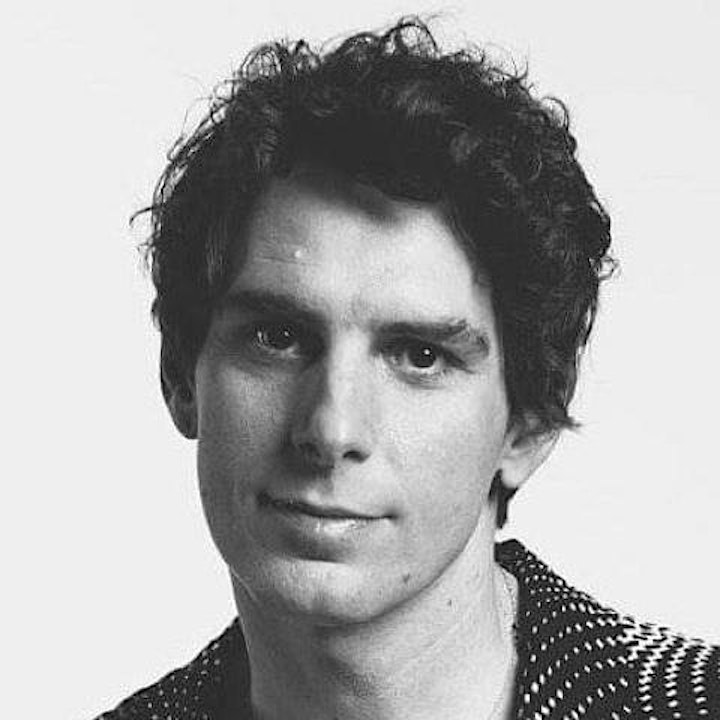 Trey Pearson, since coming out in 2016, Trey Pearson has been making music that chronicles his life and inner landscape with vulnerability. A story that so many of us have, he puts words to feelings for all those who don't feel loved or accepted for who they really are. Don't miss this event, featuring songs from his new second solo album "Somebody You Knew".
Trey was nominated for a 2017 GLAAD Award for his appearance on The View. Trey has been performing at Pride Festivals across the United States and around the world. He released his debut solo single, "Silver Horizon", and premiered the music video on Teen Vogue. Billboard Magazine did a feature on Trey for his debut EP and premiered the title track "Love Is Love".
With his band Everyday Sunday, Trey has sold hundreds of thousands of records and amassed millions of streams. He has scored 5 #1 U.S. singles and 20 Top 10 hits. Check out his music on YouTube and Spotify and you'll quickly be singing, and dancing, along.