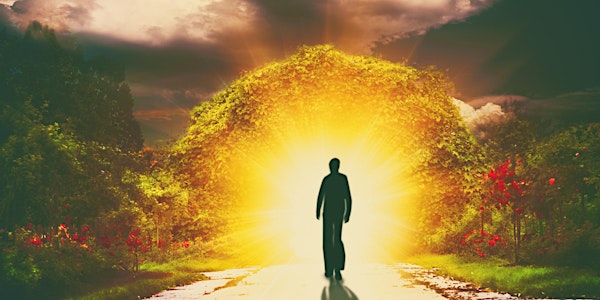 Spiritual Assessments & Transformational Spiritual Life Coaching
Assess spiritual gifts & potential for yourself and others. Partner with the infinite intelligence to provide spiritual life coaching.
Refund Policy
Contact the organizer to request a refund.
Eventbrite's fee is nonrefundable.
About this event
SPIRITUAL ASSESSMENTS:
Spiritual Assessments is about finding clarity and guidance around our highest calling and potential. It's a tool for identifying where our gifts are emerging for ourselves and our clients.
"What am I destined to do or who am I destined to be in my life?", are some of our most intriguing and mysterious questions we all seek to answer. Revealing that calling through our spiritual body's light template is what this course sets out to explore and discover.
Whether you're seeking answers for yourself or wish to develop your intuitive skills for offering Spiritual Assessments as a service to your clients, you will enjoy this class.
TRANSFORMATIONAL SPIRITUAL LIFE COACHING:
Our thirst for spiritual connection is a natural part of living but it's especially important when we find our self-confidence wavering when our life undergoes changes and shifts. It's during these times of inner upheaval that the spirit world sees our deepest yearnings, our deepest fears, and our deepest needs. We can call upon them for their unwavering support and receive validating messages from the higher realms of consciousness for affirming who we are and breathe new life into our mind, body and spirit.
In this special course, Andrej will teach you how to build upon your current relationship with the infinite intelligence and enter into a new dynamic partnership where you can offer a transformational spiritual life coaching private session for your clients. Imagine stepping into this dynamic partnership and allowing the infinite intelligence to speak through you and deliver key messages addressing your client's most important questions & personal needs.
During our 3- part series course you will:
Learn how to assess the body's energetic field for identifying current spiritual paths and future potential.
Introduce your higher self into the process of spiritual assessments.
Learn how to identify strengths and where potential energetic shifts are needed.
Learn how to blend soul to soul with your clients' energy field and how to identify your energy from theirs.
Develop a greater awareness of the many pathways available to your client.
Experience more spiritual discernment by identifying which pathway feels more compatible for your client.
Develop skills for accessing and understanding the energetic impressions held within the body's light auric field.
Discover the soul's specific gifts and ways they are to be expressed.
Deepen your understanding of and analyzing the process for trance techniques used for helping others reach their spiritual and mediumistic potential.
Learn to assess the flow of energy your client is manifesting.
Reveal hidden gifts ready to be awakened.
Learn how to integrate spiritual assessments into your current healing or reading practice.
Deepen your level of trust and ability to surrender within your current relationship with the infinite intelligence.
Learn how to 'let go' and allow the intelligence to speak through you for addressing your client's most important questions and personal needs.
Participate with other students within a safe learning class environment.
PREREQUISITES: This class is appropriate for any profession or spiritual path. All skill levels are welcome.
COURSE DATES & TIMES
Webinar Dates: SATURDAY, DECEMBER 3RD, DECEMBER 10TH & DECEMBER 17TH
Webinar Times: 9AM - 11:30AM PST (Seattle, WA, USA) which is 5:00PM-7:30PM UK Time.
Classes are recorded and shared with attendees. All students in attendance in real time with active video is requested, just as if you're sitting in front of Andrej. If you don't want your webcam or photo image to be shown in the replays, please adjust your Zoom account settings in advance.
We would love to have you join us!
ABOUT ANDREJ DJORDJEVITCH:
Andrej lives in Cardiff, South Wales, where he has spent most of his life. He is an Accredited Spiritualist Medium, Healer, and Tutor at the Arthur Findlay College. He has spent many years pursuing spirituality and seeking to integrate the spiritual principles that he has learned and experienced into his everyday life. His aim is to help other people to connect with their inner spirit and to achieve their full potential.
SNU Diplomas: Teacher; Spiritualist Healing
SNU Certificates of Recognition: Demonstrating (Evidential Mediumship); Public Speaking; Private Sittings; Spiritualist Healing; Teacher
To learn more about Andrej and his offerings, please visit his website @ https://www.andrejdjordjevitch.com/