Description
Spiritual Concepts 3-Hour Mini-Workshop London
Everything is made up of Energy. This is true for both the physical and non-physical items. Everything is made up of individual Energies organized together in a designed way.
Consider this: You are an Energy Being as well as a Human Being. You have both physical and non-physical components that make up your Energy System. These components are made up of individual Energies. Naturally, you generate your own Energy.
The intent of this workshop is to raise your awareness. To have you realize the impact of the Energy around you. To give structure to Energy in a way that gives meaning and purpose to how you may think and feel.
What happens to your Energy Levels when you start clearing the Foreign Energies that are not part of the intended design of your Energy System? Your Energy Levels go up! You gain focus and clarity!
Krista and Dan consider the Spiritual aspects and definitions to be as important as the Energy Work itself. To maintain and protect your Energy Levels, you need both.
Krista and Dan do offer a service called the F3™ that will be described in the presentation. The goal behind the development of the F3™ is to give you access to ALL of the Energy you generate.
Krista and Dan have been guided to share with you these concepts and information in the hopes that it will awaken a desire to learn and do more. To shake things up a bit. Regardless of whether you use their service, the intent of this workshop is to illuminate, to educate, and to raise awareness of what is possible.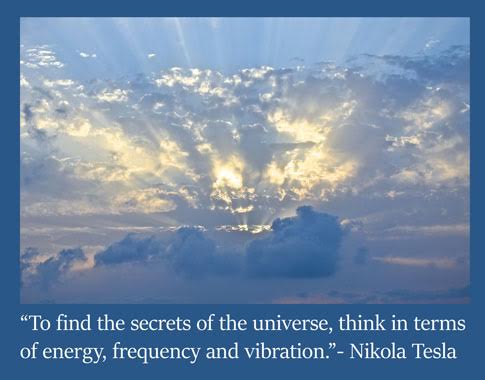 Please R.S.V.P. to krista@thewillowtree.ca
This is what one participant had to say:
"Wow, I just wanted you to know how much I enjoyed your 2-day workshop about our Energy Systems and what amazing beings of energy we actually are! It was so much fun and fascinating to learn new things about what our life force is really made up of and how our Energy Systems are always in motion, affected by our thoughts, experiences, and our environment. The additional bonus teaching us how to channel was a wonderful gift and was moved by the experience. I'm already putting to practice what I've learned from your workshop."

Workshop Attendance Fee
The fee for attending this workshop is $40 including HST. This fee includes a seat at this workshop and 2 weeks of our F3™ Service.
For those who are already enjoying our F3™ Service, a donation for attending this workshop would be welcomed. Please register at the door and R.S.V.P. to krista@thewillowtree.ca
It would be lovely to see you!