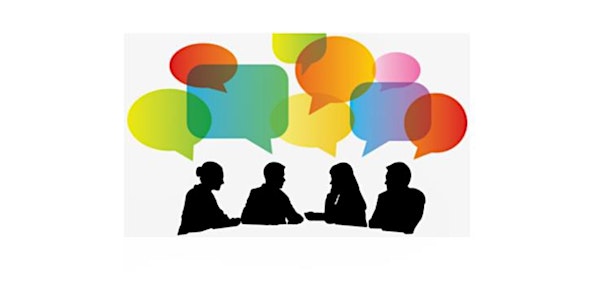 Multiple dates
Spiritual Conversation
In this conversational space we share, discuss and learn together about current topics facing humanity today and how to interpret them!
Date and time
Mon, Jan 23, 2023 6:30 PM - Mon, Jun 26, 2023 7:30 PM PST
About this event
This space provides opportunity for the participants to share their experiences and challenges in today's society.. These conversations help us to elevate our consciousness at the grassroot level in our communities and to raise awareness of our oneness as inhabitants of one planet!
Sessions' Sample Topics:
 What is the purpose of our lives?
 Do we have free Will or everything is Predestined?
 Why is the world going through a period of turmoil?
 When will Humanity Be Truly Happy?
 How can we achieve Peace and stop War?
 Why is there poverty and suffering in the world?
 What is the cause of crime in our societies? How can we prevent it?
 Why are there so many religions?
 How do we choose a Religion?
 Can Humanity live without Religious Teachings?
 What is the Nature of the Soul?
 To know oneself is to know the Creator – Created in His image
 What is the Role of Science and Religion in Advancing Civilizations
 What is the Role of Education and Equality of Men & Women in Advancing Civilizations?
 What are the Basic Principles in Elimination of World Poverty?
 Learning the Language of Spiritual Qualities:
- Truthfulness is the foundation of all human virtues
- Trustworthiness is the greatest portal leading to the tranquility and security of all
How to Register:
To register for the free event, please select the desired date from the "Select A Date" tab.
An invite link will be sent to you prior to the start of the session. Please follow the instructions.
Looking forward to our meaningful discussion and sharing/learning from our spiritual experiences.
Spiritual Conversation Corner Team
The website link to the document that lays out the prerequisites required to realize World Peace:
New lenses are required to see the world in a promising light of Prosperity, Security and Peace!