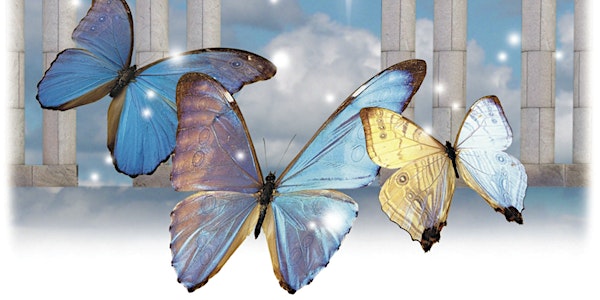 Spiritual Wisdom on Conquering Fear (In-person) Discussion
Discussion: Spiritual Wisdom on Conquering Fear
When and where
Location
Mississauga Valley Community Centre 1275 Mississauga Valley Boulevard SILVERTHORN ROOM Mississauga, ON L5A 3R8 Canada
About this event
You are warmly invited to our In-Person Spiritual Discussion on Saturday, October 29, 2022 at 1:00 pm EDT.
The Location is the Mississauga Valley CC, 1275 Mississauga Valley Blvd, in the SILVERTHORN ROOM
The Theme: Spiritual Wisdom on Conquering Fear
"Discover answers to being afraid of losing love, of death, of going beyond yourself, of change, and much more. You will also find a very special spiritual exercise to help you conquer fear."
—Harold Klemp, Spiritual Wisdom on Conquering Fear. https://www.eckbooks.org/items/-73-0.html
"A turning point is life's way of giving you a chance to move ahead spiritually, though you must reach for the gift yourself" —Harold Klemp
How to Master Change in Your Life: Sixty-seven Ways to Handle Life's Toughest Moments by Mary Carroll Moore, p. 1: https://www.eckbooks.org/items/-128-0.html
Everyone is welcome to come and share their insights, experiences, and any questions on this topic, and hear others' experiences. You will also try a spiritual exercise to open your heart to the Light and Sound of God.
You do not need the book to attend and participate in our spiritual discussions. Hope you can join us!
Links to read or download the current issues:
ECK Spiritual Adventure Magazine: https://www.eckankar.org/eck-soul-adventure-magazine
ECK Soul Adventure eBooklets: https://www.eckankar.org/ebooklets
The free HU App: https://www.eckankar.org/experience/hu-the-sound-of-soul/#huapp
Graphics Courtesy of Eckankar, The Path of Spiritual Freedom
Sponsored by Eckankar Canada in Ontario