Spiritual Workshop for Faster Spiritual Progress: 1-Day Workshop
Description
Are you interested in taking your spiritual practice to the next level, but you are not sure how to do so? SSRF's 1-Day spiritual workshops may provide the answers you are looking for. Our 1-Day spiritual workshops provide you with all the tools you need to deepen your spiritual practice and experience more peace and happiness in your life. By attending, you will have an opportunity to learn from experienced SSRF seekers and connect with like-minded seekers interested in Spirituality.

In the workshop, we will train you in the Personality Defect Removal (PDR) process which has been created and developed by His Holiness Dr. Athavale (who is the founder of the Maharshi University of Spirituality). This training will give you practical tools to reduce defects and enhance qualities required for spiritual progress.
We will then have a session on awakening and understanding your sixth sense.
Spirituality is a science of experience, so a collective chanting session is included at the end of the workshop, so you can all experience the benefits of chanting firsthand. Techniques to chant with concentration that take the modern lifestyle into account are also discussed.
If you regularly practice the various aspects of Spirituality that you will learn in this workshop, you will gain the benefit of progressing spiritually at a faster rate and experience peace of mind.

Program of the Workshop
2:00 to 4:00 pm | Learn a Unique Method for Personality Development Developed by H.H. Dr. Athavale: (Presentation)
4:00 – 5:00 pm | Learn how to awaken & understand your Sixth Sense
5:00 – 5: 30pm | Break (Tea/coffee)
5: 30 – 7:00 pm | Collective Chanting session to learn Chanting techniques for better concentration
Tickets and Registration
This is a free event. You can donate as per what you feel you have gained from our event. If you have any questions or would like to contact us, please email us at ssrffareast@gmail.com
Presenters of the workshop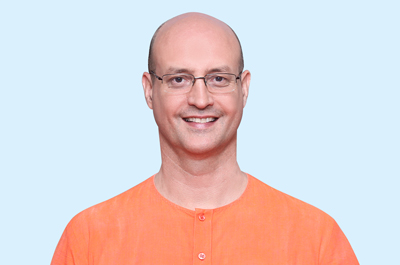 His Holiness Cyriaque Vallee is originally from France. He was a successful fashion model and used to travel the world modelling for internationally recognised brands such as Giorgio Armani and Ermenegildo Zegna. When he was introduced to Spirituality by his wife (who was also a successful model), he realised that only spiritual practice can give everlasting happiness. In January 2009, they made the decision to come and stay at the Spiritual Research Centre and Ashram in Goa, India and dedicate themselves to spiritual practice. They moved to India with only 3 suitcases of belongings and they have been living in the Spiritual Research Centre and Ashram for the past 10 years. By doing spiritual practice with full dedication, he made rapid spiritual progress and reached Sainthood in 2013. Cyriaque oversees all of SSRF's activities internationally and hundreds of seekers have received invaluable guidance and support from him in their spiritual journeys.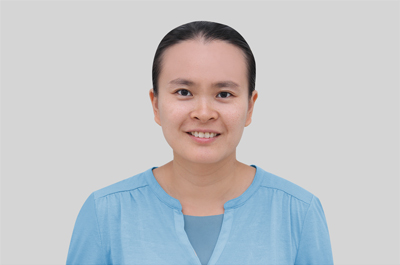 Ms. Yi Wei Lee was born in Penang, Malaysia in a Buddhist family. Growing up in metropolitan Singapore, she had a desire to understand the true purpose of life. By profession, she was a government employee and worked as a music teacher at a primary school for a few years. She learnt about SSRF at the end of 2014 and started attending the online spiritual meetings and doing service to the absolute truth of Chinese translation for the SSRF website. Since starting spiritual practice, she's benefitted greatly and seen many changes in her interpersonal relationships with family, friends, and colleagues due to the personality defect removal process. In 2015, she had the opportunity to visit the SSRF Spiritual Research Center and Ashram in Goa, where she attended the 5-day MAV workshop. It was during that time that she had many life-changing experiences. These experiences and her love for God gave her the conviction and faith to do more regular spiritual practice. Now she stays in the Ashram in Goa and is doing full-time spiritual practice.
This event is organized by:
The Spiritual Science Research Foundation
www.ssrf.org