Spiritual Workshop for Faster Spiritual Progress - 29 July 2018
Description
Are you interested in taking your spiritual practice to the next level, but you are not sure how to do so? SSRF's 1-Day spiritual workshops may provide the answers you are looking for. Our 1-Day spiritual workshops provide you with all the tools you need to deepen your spiritual practice and experience more peace and happiness in your life. By attending, you will have an opportunity to learn from experienced SSRF seekers and connect with like-minded seekers interested in Spirituality.
In the workshop we will train you in the Personality Defect Removal (PDR) process which has been created and developed by His Holiness Dr Athavale (who is the founder of the Maharshi University of Spirituality). This training will give you practical tools to reduce defects and enhance qualities required for spiritual progress.
Along with this, we will elaborate on how to recognise spiritual distress and we will provide you with simple and yet potent self-healing tools to protect yourself spiritually.
Additionally, you will be introduced to the unique spiritual research that SSRF in association with the Maharshi University of Spirituality has been conducting for the past 30 years.
Spirituality is a science of experience, so a collective chanting session is included at the end of the workshop, so you can all experience the benefits of chanting firsthand. Techniques to chant with concentration that take the modern lifestyle into account are also discussed.
If you regularly practice the various aspects of Spirituality that you will learn in this workshop, you will gain the benefit of progressing spiritually at a faster rate and experience peace of mind.
Program for the Workshop:
10:00 am – 12:00 pm | Lecture of Technique for Personality Development by H.H. Dr Athavale: Personality Defect Removal (Presentation)

12:00 pm – 1:00 pm | Lunch break (Order will be placed for lunch for which a small token will be charged)

1:00 – 3:00 pm | Are you facing distress? Learn how spiritual energies affect our lives. Powerful healing techniques for you and the environment. (Practical session and demo)

3:00 – 4:30 pm | 30 years of revolutionary research into the spiritual realm (Presentation and video)

4:30 – 5:00 pm | Break (Tea/coffee)

5:00 – 6:30 pm | Collective chanting session to learn chanting techniques for better concentration

6:30 pm | End of day
Tickets & Registration
Free event - You can donate as per what you feel you have gained from our event.

Please note that registration is free. Thereafter, there is a simple process for selection for which we will have an interview.

Please write to us at ssrffareast@gmail.com if you have any queries or help you need for the event.
Presenters of the workshop
H.H. Cyriaque Vallee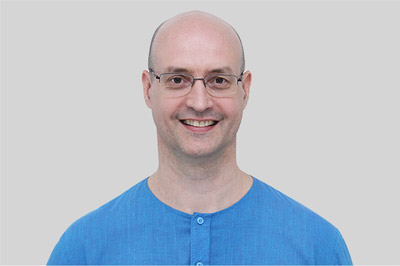 His Holiness Cyriaque Vallee is originally from France. He was a successful fashion model and used to travel the world modelling for internationally recognised brands such as Giorgio Armani and Ermenegildo Zegna. When he was introduced to Spirituality by his wife (who was also a successful model), he realised that only spiritual practice can give everlasting happiness. In January 2009, they made the decision to come and stay at the Spiritual Research Centre and Ashram in Goa, India and dedicate themselves to spiritual practice. They moved to India with only 3 suitcases of belongings and they have been living in the Spiritual Research Centre and Ashram for the past 10 years. By doing spiritual practice with full dedication, he made rapid spiritual progress and reached Sainthood in 2013. Cyriaque oversees all of SSRF's activities internationally and hundreds of seekers have received invaluable guidance and support from him in their spiritual journeys.
Vincent Malherbe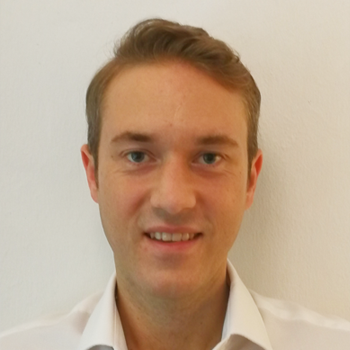 Vincent is from Belgium and is of Catholic background. Vincent holds a Master in Finance from the Vlerick Business School in Belgium. He started his career in Singapore in 2003 and co-founded a physical gold trading business that he still manages today. His active work and social lives were accompanied by destructive habits such as excessive drinking and smoking. After discovering the SSRF website, Vincent started chanting and implemented spiritual healing remedies which led him to completely stop drinking and smoking within a few weeks. After attending the MAV workshop at the Ashram in Goa, Vincent started regular spiritual practice and felt spiritual emotion for His Holiness Dr Athavale. Spiritual practice resulted in better health, improved relationships at home and in the office and a reduction in overall stress levels.
Note: SSRF offers 1, 2, 3 and 5-Day spiritual workshops to best suit your needs. Please contact us for more information.
These workshops are presented by the Spiritual Science Research Foundation and the Maharshi University of Spirituality.
https://www.spiritualresearchfoundation.org/