Spiritual Workshop for Faster Spiritual Progress: Half-Day Workshop
Description
Do you want to experience more peace and happiness in your life? One of the main obstacles to achieving lasting happiness is due to the impressions in our subconscious mind. This workshop gives you the key to unlock your ability to create lasting change in yourself and reach your full spiritual potential.
We will train you in the Personality Defect Removal (PDR) process which has been created and developed by His Holiness Dr Athavale (who is the founder of the Maharshi University of Spirituality). This training will give you practical tools to reduce personality defects and enhance qualities required for spiritual progress. There will also be a unique session about how to reduce one's ego, which is the largest stumbling block in one's spiritual journey.
Spirituality is a science of experience, so a collective chanting session is included at the end of the workshop, allowing you to experience the benefits of chanting first-hand. Techniques to chant with concentration that take the modern lifestyle into account are also discussed.
By regularly practicing the techniques taught in this workshop, you will gain the benefit of progressing spiritually at a faster rate and experience peace of mind.
Program of the Workshop:
14:00-16:00 | Learn Unique Method for Personality Development by H.H. Dr. Athavale
16:00-17:00 | How to be Free from Your Ego and Experience Bliss
17:00-17:30 | Tea & Coffee Break
17:30-19:00 | Collective Chanting Session to Learn Chanting Techniques for Better Concentration
Where To Find Us
De Markten Brussel is in the heart of Brussels in a car free zone, but easily reachable by public transport. Once you reach the venue, you will find us in "Conferentiezaal 1"
Tickets & Registration
Please note that registration is needed for the event. Please write to us at
ssrf.workshop@ssrf.org if you have any queries or help you need for the event or call us at
+32 495 10 21 23
Registration fee: 30 Euros
About the presenters
Sadguru Cyriaque Vallee is originally from France. A Sadguru is a Saint who has reached the spiritual level of 80%. He was a successful fashion model and used to travel the world modelling for internationally recognised brands such as Giorgio Armani and Ermenegildo Zegna. When he was introduced to spirituality by his wife (who was also a successful model), he realised that only spiritual practice can give everlasting happiness. In January 2009, they made the decision to come stay at the SSRF Research Centre and dedicate themselves to spiritual practice with their daughter, Anastasia. They moved to India with only 3 suitcases of belongings and they have been living in the SSRF Research Centre for the past 10 years. By doing spiritual practice with full dedication he made rapid spiritual progress and reached Sainthood in 2013. In 2018 He has reached the spiritual level of Sadguru. He oversees all of SSRF's activities internationally and many seekers have received invaluable guidance and support from him in their spiritual journeys.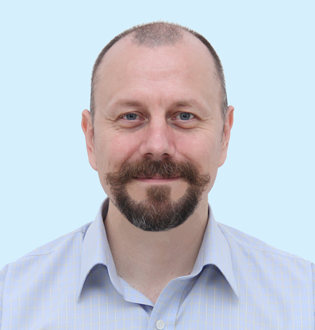 Mr. Andrey Kislovski is a computer engineer, born in Serbia of Russian origin. He has been doing spiritual practice under the guidance of the Spiritual Science Research Foundation (SSRF) since 2001. His aim in Spirituality was always to experience continual Bliss. Due to regular spiritual practice and inner desire for God, he started to experience Bliss more and more for the past several years. He is presently doing the service to God of conducting spiritual meets and lectures in Europe and has dedicated his entire life to serve others in this way.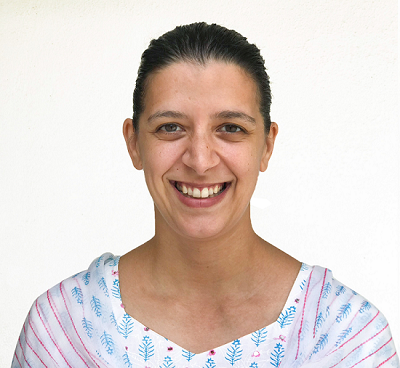 Sally Woodcock is from Aberdeenshire, Scotland and had always believed that if you worked hard, dreamed big and kept a positive attitude, that anything in life was possible. Sally enjoyed building herself a successful career in the oil and gas industry and has travelled extensively for both work and leisure. Her biggest passion in life has always been for meeting new people and forming friendships with people from many different backgrounds and walks of life. In 2014, for reasons beyond her full understanding, Sally just knew it was time to leave the corporate lifestyle behind and to embark on a journey of self discovery. She began travelling around South East Asia visiting many spiritual retreats and trying different types of meditation, yoga and Ayurvedic therapies before in June of 2017, attending an SSRF 5-Day Spiritual Workshop in Goa. Sally says that the workshop completely changed her life and that she had found what she had been seeking her whole life - a purpose, a passion. Transformed by the teachings of His Holiness Dr Athavale, Sally is now devoted to spiritual practice full time, has conducted several workshops in Goa and is passionate about spreading Spirituality to the rest of the world.
This event is organized by:
The Spiritual Science Research Foundation