Description
The Spiritual Science Research Foundation invites you to attend a unique spiritual lecture. All are welcome.


Spirituality and Leadership
If you asked a room full of people about the relationship between Spirituality and leadership, you would most likely get numerous answers. At a broad level, Spirituality is about making spiritual progress, while leadership is about inspiring others to act towards a vision, so the two may not immediately appear related. Often, leadership is understood at the planning and action levels, and hard results tend to be given more importance than the people one leads.
However, there is a different approach to leadership that is being practiced at the SSRF Research Centre and Ashram. There, deeper aspects of leadership including the thoughts and attitude of a leader, their basic nature and their spiritual level are understood to be key to leadership ability.
Through numerous real-life examples, SSRF has found that spiritual maturity results in ideal leadership that is very different to the leadership that is generally seen in the world today. We invite you to join this interactive lecture to learn about the benefits of spiritual leadership and how it can be applied to benefit society as a whole.
Tickets and Registration
This is a free event. You can donate as per what you feel you have gained from our event. If you have any questions or would like to contact us, please email ssrffareast@gmail.com

Where to find us
Room name - Oasis 3, on third floor

About the presenters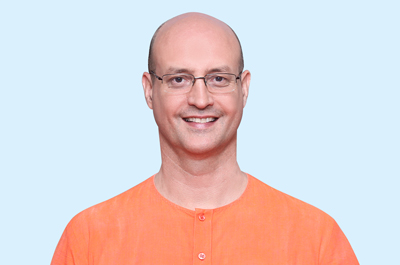 H.H. Cyriaque Vallee is originally from France. He was a successful fashion model and used to travel the world modelling for internationally recognised brands such as Giorgio Armani and Ermenegildo Zegna. When he was introduced to spirituality by his wife (who was also a successful model), he realised that only spiritual practice can give everlasting happiness. In January 2009, they made the decision to come stay at the SSRF Research Centre and dedicate themselves to spiritual practice with their daughter, Anastasia. They moved to India with only 3 suitcases of belongings and they have been living in the SSRF Research Centre for the past 10 years. By doing spiritual practice with full dedication he made rapid spiritual progress and reached Sainthood in 2013. Cyriaque oversees all of SSRF's activities internationally and many seekers have received invaluable guidance and support from him in their spiritual journeys.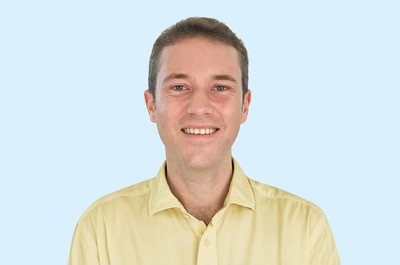 Mr Vincent Malherbe is from Belgium and from a Catholic background. Vincent holds a Master of Finance degree from the Vlerick Business School in Belgium. He started his career in Singapore in 2003 and co-founded a physical gold trading business that he still manages today. His active work and social lives were accompanied by destructive habits such as excessive drinking and smoking. After discovering the SSRF website, Vincent started chanting and implemented spiritual healing remedies which led him to completely stop drinking and smoking within a few weeks. After attending the MAV workshop at the Ashram in Goa, Vincent started regular spiritual practice and felt spiritual emotion for His Holiness Dr Athavale. Spiritual practice resulted in better health, improved relationships at home and in the office and a reduction in overall stress levels.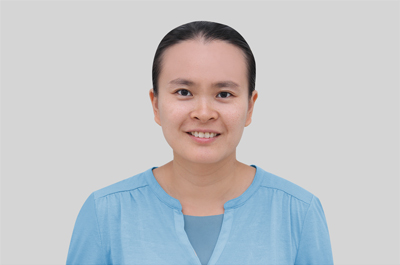 Ms Yi Wei Lee was born in Penang, Malaysia in a Buddhist family. Growing up in metropolitan Singapore, she had a desire to understand the true purpose of life. By profession, she was a government employee and worked as a music teacher at a primary school for a few years. She learnt about SSRF at the end of 2014, and started attending the online spiritual meetings and doing service to the absolute truth of Chinese translation for the SSRF website. Since starting spiritual practice, she's benefited greatly and seen many changes in her interpersonal relationships with family, friends and colleagues due to the personality defect removal process. In 2015, she had the opportunity to visit the SSRF Spiritual Research Center and Ashram in Goa, where she attended the 5-day MAV workshop. It was during that time that she had many life changing experiences. These experiences and her love for God gave her the conviction and faith to do more regular spiritual practice. Now she stays in the Ashram in Goa and is doing full time spiritual practice.
This workshop is conducted by the Spiritual Science Research Foundation in association with the Maharshi University of Spirituality.