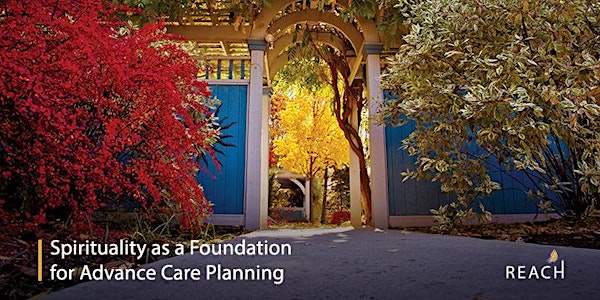 Spirituality as a Foundation for Advance Care Planning
Please Join us from your own home or workspace to view this webinar on­­­­­­­­­­ Spirituality as a Foundation for Advance Care Planning.
About this event
***Due to COVID-19, all webinars will be have been moved to an online format.***
You will be sent an email with the Webinar link the Friday before the Webinar.
Presenters:
Corey L. Kennard, MACM, is Pastor of Amplify Christian Church, manager of Patient Experience at Ascension St. John Hospital in Detroit, Michigan, and also serves as an activist in the field of healthcare. Read more.Jessica Zitter, MD, MPH, specializes in Critical Care and Palliative Care medicine, and practices at the public hospital in Oakland, California. She is the author of Extreme Measures: Finding a Better Path to the End of Life. Read more.
Abstract:
Making medical decisions for oneself requires understanding the medical realities and treatment options available. But it also requires a safe space to think about one's true preferences and values. Unfortunately, most healthcare professionals are either uncomfortable or not equipped to address what may be the most important part of a person's value system, their spiritual life. Friends and colleagues, Pastor Corey Kennard and Dr. Jessica Zitter will discuss the importance of spirituality in advance care planning discussions.
REACH (Resources, Education, and Advocacy to Champion Hospice-palliative care) is an innovative program designed to engage, inform, and educate the North Okanagan community with the goal of improving palliative, end-of-life, and bereavement care
Every year, NOHS hosts a suite of webinars published by the Hospice Foundation of America.
*Please note that "Continuing Education" credits are available for North Okanagan Hospice Society members, staff and volunteers only.