SPIRITUALITY IN LEADERSHIP: Women in Politics

Thursday, 17 March 2016 from 12:15 PM to 1:30 PM (PDT)
Event Details
SPIRITUALITY IN LEADERSHIP: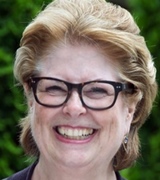 with Susan A. Thompson, Community Leader, Entrepreneur, Politician, Diplomat, and Philanthropic Fundraiser

Women in Politics
Having grown up female before it was socially acceptable, Susan offers us insights from her life as a well-known and highly regarded community leader. As the embodiment of everything an aspiring leader needs to succeed, her story is one of continually overcoming adversity and successfully challenging entrenched interests and status quos. Susan was definitely the kind of mayor who knew what to do when the Prime Minister came to town and the City was in deep water. She has dealt with the call to return home to take over the family business from her ailing father, while already well into her own career. Susan honed the practical skills of knowing who's on your side, and who isn't, and how to find a path among competing and divergent agendas. In so many ways, when you learn the art of politics, you have learned the art of living in the real world.
Susan Thompson now coaches others in the skills that were learned in the school of hard knocks, otherwise known as civic politics and the world of business. With a wealth of experience and a highly engaging personality, Susan is a mentor for all those who know her. She believes in reaching for her dreams and is a strong proponent of achieving the impossible. This will be a conversation to inspire and gain some practical tools for our own challenges.
About Our Speaker:
Susan Thompson is a proud Winnipegger, a proud Manitoban and a proud Canadian. Susan was a business leader and entrepreneur with over 15 years as owner of Birt Saddlery, located in downtown Winnipeg.
Susan led the City of Winnipeg through two terms as the Mayor. In 1994, she became the proud lifetime sponsor of HMCS WINNIPEG. She has served as the Consul General for Canada, Minneapolis, was the founding President and CEO of The University of Winnipeg Foundation, is currently Executive Consultant for the Winnipeg Art Gallery, and has served on numerous boards and committees locally, provincially, and nationally.
As Mayor, Susan managed a city budget of 1.2 billion, over 10,000 employees and nine unions. She led the City of Winnipeg through the 1997 Flood of the Century, the largest crisis the city had faced in 100 years. As the Canadian Consul General in Minneapolis, Susan served an eight-state territory consisting of 15 million people and $32 billion in Canada-US trade. As President and CEO of The University of Winnipeg Foundation, Susan managed a $38 million Endowment Fund, stewarded over 7,600 donors and completed an $80 million Capital Campaign, raising and leveraging a total of $135 million for the University of Winnipeg.
Susan is a trailblazer and inspiration to women everywhere. She owned her family business, was the first female Rotarian in Manitoba, the first woman Mayor of Winnipeg (it only took 118 years), and the first woman Consul General at the Canadian Consulate in Minneapolis.
To learn more, visit Susan Thompson is Still Sporting a Megawatt Smile (Winnipeg Free Press).
When & Where

Adler University
Room 700 - 1090 W. Georgia St.
Vancouver, BC V6E 4V2
Canada

Thursday, 17 March 2016 from 12:15 PM to 1:30 PM (PDT)
Add to my calendar
Organizer
Workplace Centre convenes conversations that deepen Spirit and Ethics in the workplace, and promotes their practical application in business and everyday life. We hold two meetings each month: Ethics for Breakfast, on the second Wednesday, and the Spirit at Work Luncheon on the third Thursday of the month. All meetings are open to the public. They are about 75 minutes long, presentation-and-discussion format, with speakers/topics that will help you keep ethics and spirituality alive in your work.
Email us or call 604-685-6560 for more information. You can also review our previous speakers & events, and any related speeches and presentations that have been posted by visitin www.WorkplaceCentre.org