Location
Canmore Opera House at Spring Creek
400 Spring Creek Drive
Canmore, AB T1W 0C8
Canada
Refund policy
Contact the organizer to request a refund.
Eventbrite's fee is nonrefundable.
Sales Have Ended
Ticket sales have ended
This Spirit Expo is over, however feel free to checkout ChannelingInc.com for upcoming spiritual events...
Canmore's 1st Spirit Expo! Speakers on Channeling Training, Metaphysics, Mediumship, Akashic Records. Belly Dancers, Food Trucks, Vendors!
About this event
Come join us this Canada Day long weekend for Canmore's Spirituality is Fun Expo. Experience a Psychic Reading, shop at spiritual vendors, and participate in the interactive spiritual talks all day long.
This event is presented by Canmore resident Ken Lewicki of ChannelingInc.com. Ken is a Master Channeling Instructor (see bio below).
Along with Ken teaching people how to 'Connect with Their Spirit Guides' (at 10:30am and 3:00pm), there will be additional remarkable speakers on Akashic Records, Mediumship, and Metaphysics. Also showcased will be amazing local vendors from Canmore, Banff, all across Alberta, BC, and the US. (see full schedule and list below)
Downstairs will be Readers (mediums, healers, tarot, chakra astrology, tea readings, etc.) There will also be Crystal Bowl Ceremonies, Belly Dancing, a Gourmet Food Truck, and draws for great prizes! Come early - doors open at 10am!
Cost: $10 per person (children 14 and under FREE)
Speakers and Presenters Schedule
10:05 – 10:15 | Opening Ceremony – Crystal Singing Bowls - Kayla Roseler
10:30 – 11:10 | Connect with Your Spirit Guides – Ken Lewicki of ChannelingInc.com
11:30 – 12:10 | Open Mediumship Group Readings – Kevin Hughes & Grahm Wibstad
12:30 – 12:50 | Belly Dancers presented by Antonina Natalukha
1:20 – 1:40 | Group Energy Healing - Lindsay Reiling
2:00 – 2:20 | Akashic Records & Octopus Method – Kelly Ann Vass & Natasha Mott
2:40 – 3:20 | Connect with Your Spirit Guides – Ken Lewicki of ChannelingInc.com
3:30 – 3:40 | Prize Draws – Must be present to win!
3:40 – 3:50 | Closing Ceremony – Crystal Singing Bowls - Kayla Roseler
Vendors
• Channeling Certification Workshops - Ken Lewicki of ChannelingInc.com
• Books, t-shirts, Akashic Readings, and healing sessions - Kelly Ann Vass & Natasha Mott
• Natural Wellness Products & Akashic Readings - Julie Bousfield
• Metaphysical Products & Healing Sessions – Kayla Roseler – Positive Healing Yoga Studio
• High-end Clothing, Jewelry, Accessories, and Shoes - Marquesa Shore – House of Angelica
• Kate King Jewellery – Velma Scott
• Spiritual Potions – Phyllis Fisher
• Artistic Buffs, Playing Cards, Patches, Stickers, Magnets, and Accessories – Robyn Mulligan
• Reiki Candles, Louise Hay Books, Dragon Readings - Alanna Scott King
• Bath Oil, Sugar Scrub, Soap, Intention Sprays. Energy Readings - Tammy Harris
• Tea, bath salts, wands, healing bracelets, alters, sage blends - Sherry Taylor
Readers
• Spirit Guide Readings - Grahm Wibstad with Heart Centered Channeling
• Kinesiology, Astrology, & Coaching – Farren Assaly - Freedom with Farren
• Spiritual Readings and Healings – Natasha Willoughby - Collective Wellness
• Faery Oracle Readings / Energy Healing - Hillory Hanson of Universal Embodiment
• Intuitive Readings - Kim Wilkinson of Empowered Life
Limited tickets available - Purchase tickets in advance on main page.
Bio for Presenter - Ken Lewicki of Channeling Inc.
In 2004, Ken taught himself how to channel his deceased father. Over the years, Ken honed his abilities to channel souls, ascended masters, angels, and even archangels. What took him over a decade to master, Ken now teaches in one-on-one sessions and in large workshops around the world. He teaches psychics, mediums, and channelers how to enhance their abilities. He teaches practitioners from novice to advanced on how to become leading-edge in their industry. He has many events such as his "Readings with Ken's Mentees", "The Ask Ken Show", Animal Communication, Strategic Channeling Programs, Mastermind groups, and so on...
*** For more info, checkout the "Events", "Services", and "Reviews" tabs at facebook.com/pg/KenLewickiChanneling/events or ChannelingInc.com
Our spirit guides reside in the Astral Realm and are here to help guide us in each area of our lives while we're incarnated. They are members of our soul family and ALWAYS have our best interest in mind. Ken Lewicki will teach you how to channel them. As you progress, he will teach even more advanced techniques on how to get specific, useful information from your guides for each area of your life.
Ken certifies channelers in his extensive online workshops (Level 1 – How to channel different aspects of yourself, and how to channel your spirit guides. Level 2 – Advanced techniques on how to channel your guides, and how to channel other peoples' guides. Level 3/Expert level – Medical mediumship techniques, and how to channel 'Beings' such as Fairies, Crystal Devas, Dragons, Angels, Archangels!)
To book a private Channeling session, go to ChannelingInc.com and click on the 'Book a Channeling Session'. To attend his certification workshops, click on 'Channeling Level 1', then click on Register at the bottom of the page. PM "Ken Lewicki – Channeling" on Facebook or email Ken@ChannelingInc.com if you have any questions.
#love #channeling #channeler #spirtuality #spiritual #awakening #spirit #SpiritualAwakening #consciousness #AkashicRecords #Reiki #empath #training #development #angels #spirit #guides #healing #metaphysical #animal #animals #pet #pets #cat #dog #bird #horse #Medium #Mediumship #Psychic #author #facilitator #KenLewicki #expo #fair #market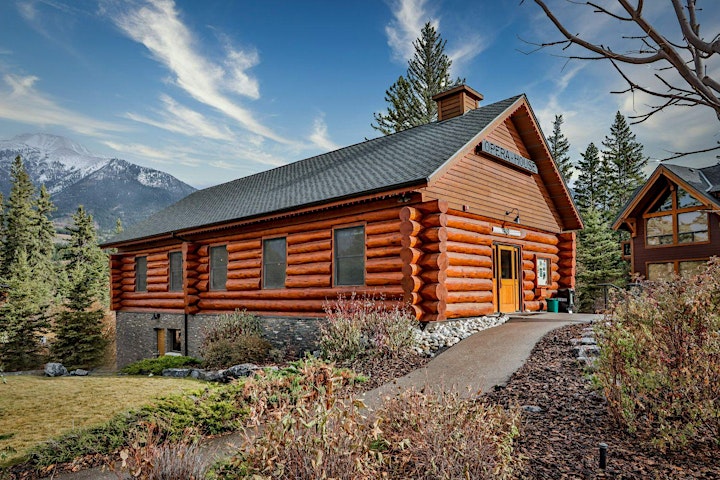 Location of the Spirituality is Fun Expo at the beautiful Canmore Opera House alongside stunning creeks and mountain views.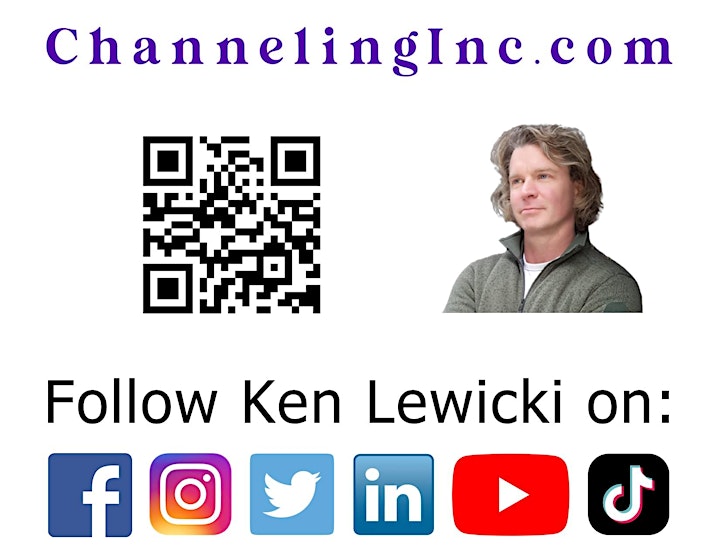 Meet your host - Ken Lewicki of ChannelingInc.com
Learn everything to do with Channeling!