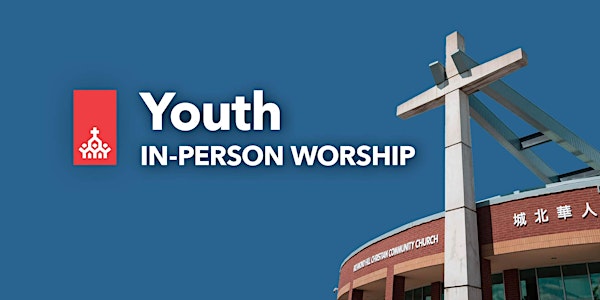 SPLAT 9:00 AM Youth Worship Service May 22nd, 2022
Location
Richmond Hill Christian Community Church
9670 Bayview Av
Richmond Hill, ON L4C 9X9
Canada
Sales Have Ended
Registrations are closed
Thank you for visiting. However, all spots are taken this week. Please try register for next week . You can still worship with us online: SPLAT Youth Worship | live4.rhccc.ca Sun 11:00 AM English Worship | Facebook.com/rhccc Sun 9:00 AM
We only have limited spaces due to the pandemic situation. Those would like to join our in-person worship services, please register here.
About this event
How to Register
Online registration will start at 7:00 AM every Monday and will remain open until 15 minutes after the start of Sunday worship (or until maximum capacity is reached)
*NEW* All participant is required to signup individually (Each member within a household needs to signup separately)
Please check you have received the confirmation email from Eventbrite and the PDF attachment with your unique QR code, the intended worship date and all participants' names. Please follow instruction in the email to correct any discrepancies.
To ensure the accuracy of the information for contact tracing, all registrations are not transferable. If you cannot join after registering, please follow the instruction in the email to cancel your registration.
How to Participate
Participant should arrive at church no later than 15 minutes before the worship time to check-in, and enter the Splat worship designated doors through the Bayview side entrance. The check-in stations will close 15 minutes after the worship begins.
Please get ready to display your QR code for scanning: 1) Show the QR code on your mobile phone (directly from the confirmation email or prepare a screen capture of the QR code in your photo gallery), or 2) Print the QR code on paper
After confirmation, please follow the instructions from the ushers, walk down to the Gymnasium entrance doors to be seated.
A printed bulletin will not be distributed, however an online bulletin will be available on the church website. A link will be posted at the church lobby and projected on the screen.
Bring your own Bible and notebook.
Please give electronically through online banking, text giving, or prepare your giving in envelope and drop it off on your way out.
After Splat Worship finishes, students should follow the instructions of the ushers and stay in the gymnasium until your parent(s) come to pick you up.
Health and Safety Measure
Regularly sanitizing before and after each service
Wear a mask while in line to enter the church.
Wear a mask within the church premises (exceptions will be made for those who are on-stage).
Washrooms will be available in a limited capacity, please follow the instructions posted on the washroom doors.
If you are sick or have any symptoms of COVID-19 (even if mild), have been diagnosed with COVID-19, are awaiting a COVID-19 test result, and/or think you've been exposed to someone who has or may have COVID-19, please stay home and join our online worship instead at 11:00AM on live4.rhccc.ca.