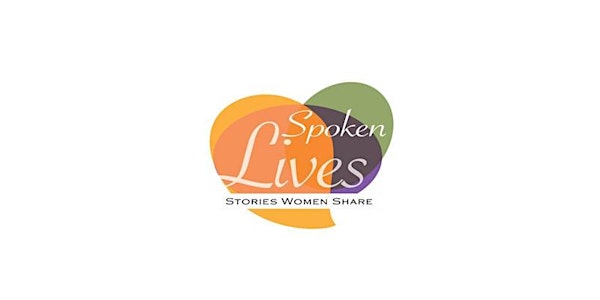 Spoken Lives Online: Tuesday, June 23rd
Refund policy
Contact the organizer to request a refund.
Eventbrite's fee is nonrefundable.
Five wonderful women will share their personal stories to get you ready for summer!
About this event
Share with your out of town friends and family? No geographical boundaries! We're sharing our stories online.
Tickets for this webinar are pay what you can as we know that everyone finds themselves in different circumstances at this challenging time.
Five wonderful speakers will share stories of adventure, success and what they learned along the way! Looking forward to seeing you at this very special online event. Details below these photos...

This event is sponsored by Marylou Heenan, from Assante Capital Management and Ryanne McGee from Chestnut Park Realty Limited.
I Did it MY Way – Eva Goldfinger
I've been unorthodox for fifty+ years. I'll share my march towards freedom and independence from my Chasidic/Pietist family's ways. My loving parents trained me to pray not read, to raise religious children not pursue a career, to be modest and self-effacing not preach self-confidence and self-fulfillment. THANK GOD they failed.
Ingrid Palmer - There's No Excuse
I will speak about what we could accomplish in our lives if we eliminated all the excuses. Removing the blocks to achieve our dreams and goals, leaves success as the only outcome. Together we'll explore how our belief systems impact our thoughts and in turn our thoughts control our choices.
Shirley Gaudon - There is Power in Healing
I have endured and risen above many adverse and abusive situations. That's why I'm a board member of Courage in Action. I'm a daughter, a mother and a cancer survivor, which is why I'm passionate to share my story. I've learned life lessons that I'm ready to share.
Sandra Folk - Back on my Bike
Concrete can be very unforgiving when you end up crashing into it on a bike. There was I, the long time runner, avid biker, and gym enthusiast, lying bleeding on the sidewalk, unable to move and in shock. I never imagined that I, the very capable, self-reliant person would spend the next 3 + years learning how to walk, to use my arm, and depend on others' help.
Larissa Klee – Dreams Take Flight
I never dreamed I could be a pilot! Always a good student, so when I dropped out of university, I was lost. A friend who was working on his pilot's license suggested that I go up for a familiarization flight to see what I thought, and the rest is history. Through some of the toughest years for aviation (up until 2020 that is), five companies, four layoffs, two relationship breakdowns and multiple long distance moves, I have never regretted the path that's brought me to where I am, today.
Looking forward to 'seeing you', soon! When you sign in, introduce yourself and share what you're eating or drinking, in the chat box.
Tickets are restricted to one ticket per order. If you would like a ticket at no charge, please email elizabeth@spokenlives.com