Description
This Eventbrite page is reserved for the purchasing of sponsorship opportunities in relation to the 6th Annual IPS/IAHSS-BC Education Summit.
On behalf of IPS and the BC Chapter of the IAHSS, we sincerely appreciate the generous support of all our sponsors. We could not put on important professional development events such as this without your gracious contributions.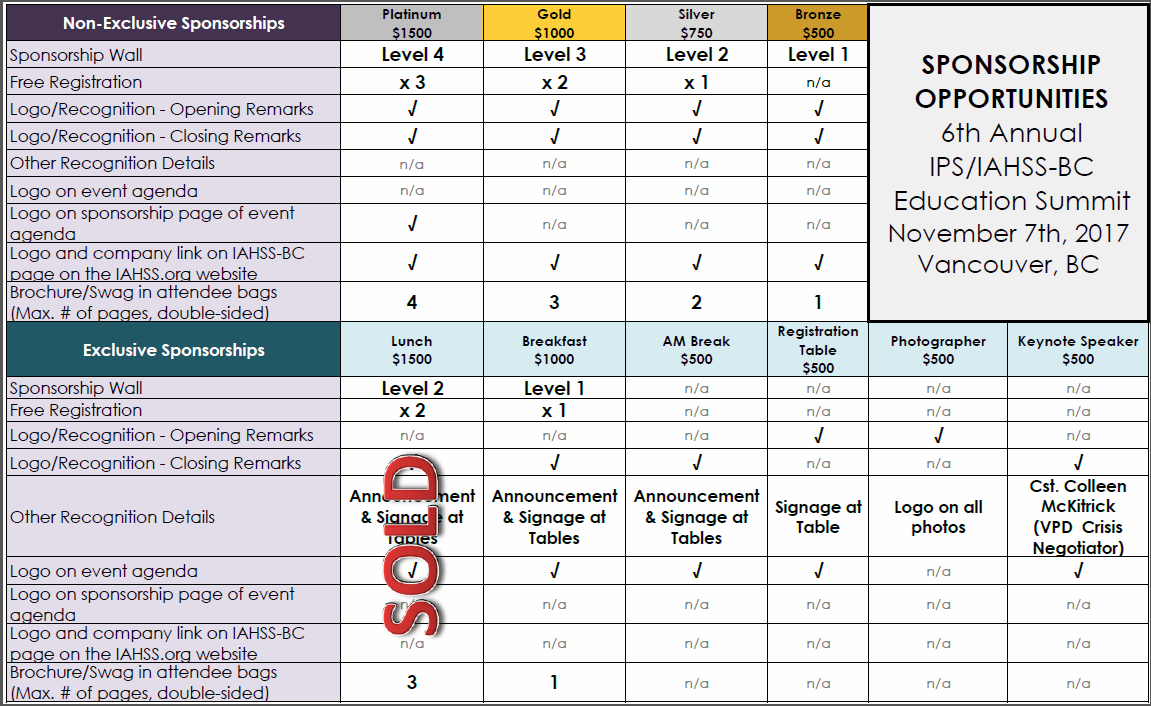 Would you like to attend this event? Please click here to register.