Spotlight on Publishers: The Challenge of Making News Pay

Wednesday, 3 February 2016 from 7:00 PM to 9:30 PM (EST)
Event Details
CJF J-Talks
Journalism matters.
#CJFjtalk

Spotlight on Publishers:
The Challenge of Making News Pay


You can follow the event via Twitter with #CJFjtalk, and follow our liveblog and livestream. Thanks to J-Source for covering our event via liveblog.
It might just be the toughest job in the industry: trying to find ways to make journalism profitable. Reducing the number of print editions, diverting resources to tablets, upping the amount of sponsored content and removing (or keeping) paywalls—which strategies are key to creating a sustainable business model?

Top publishers Phillip Crawley of The Globe and Mail and John Cruickshank of the Toronto Star join La Presse COO Pierre-Elliott Levasseur to discuss finding the right revenue model to support quality journalism. Kelly Toughill, director of the School of Journalism at University of King's College, moderates this discussion.

February 3, 2016
TMX Broadcast Centre - Gallery, The Exchange Tower, 130 King St. West, Toronto
Registration: 6:30 p.m.  |  Discussion: 7:00 p.m.  |  Reception: 8:30 p.m.


ABOUT OUR SPEAKERS
PHILLIP CRAWLEY is the publisher and CEO of The Globe and Mail. He oversees the strategy and operations of The Globe and Mail newspaper, web sites including globeandmail.com, reportonbusiness.com and globeinvestor.com, and magazines including Report on Business. Crawley has held a variety of senior executive positions with some of the world's leading media companies in Europe, Asia and New Zealand including managing director of The New Zealand Herald newspaper; editor of The South China Morning Post in Hong Kong, managing director of The Times Supplements in London; northern editor, The Daily Telegraph in London; editor of The Journal, Newcastle upon Tyne. Crawley has also worked in various editorial roles for Thomson Regional Newspapers. He is chairman of The Canadian Press and a board member of The Audit Bureau of Circulation (ABC), The Canadian Newspaper Association, and the World Association of Newspapers/IFRA.
JOHN CRUICKSHANK is the publisher of the Toronto Star and president of Star Media Group. Cruickshank is the 9th publisher in the newspaper's 121-year history. Cruickshank has enjoyed a distinguished career in newspapers and television in both Canada and the United States. Prior to his appointment as the Star's publisher in 2008, he served as publisher of CBC News, where he was responsible for all English language television, radio and online news. Before joining the CBC, he was publisher of the Chicago Sun-Times and chief operating officer of the Sun-Times Media Group, based in Chicago. Prior to being named publisher of the Sun-Times, he was vice president of Editorial. John is also a former managing editor of The Globe and Mail and former editor-in-chief of The Vancouver Sun. He has also worked for The Montreal Gazette and started his journalism career with the Kingston Whig Standard.
PIERRE-ELLIOTT LEVASSEUR is the chief operating officer of La Presse, a role he took on in early 2015. Prior to this role, he served as executive vice-president with the media company, where he has worked since 2005. As COO Levasseur plays a frontline role in the French daily's operations, dealing with revenue, finance, digital products and information technology. He also supports the president and publisher in organizing the media co's strategic development and revenue growth, as well as commercializing La Presse+. He is also the president of Nuglif, a subsidiary of La Presse, which offers an innovative publishing platform technology that allows traditional print newspapers and magazines to successfully transition to a digital business model that adapts to the needs of readers and advertisers. He is also president of Square Digital Victoria Properties, a developer and investor of large digital businesses.


ABOUT OUR MODERATOR
KELLY TOUGHILL is associate professor and director of the School of Journalism at University of King's College in Halifax. She teaches in both the undergraduate and graduate programs. Toughill arrived at King's after a long and distinguished newspaper career in Canada and the United States. She is the recipient of a National Newspaper Award for feature writing and a National Newspaper Award nomination for enterprise reporting. She was deputy executive editor of the Toronto Star prior to joining King's in 2006. Toughill is a past director of Canadian Journalists for Free Expression and a current director of the Gordon Sinclair Foundation. She has taught in Russia and Rwanda. She is a frequent judge of national journalism awards, including the Canadian Association of Journalism Awards and the National Magazine Awards. @ktoughill


CJF J-TALKS SERIES SPONSOR



RECEPTION SPONSOR





IN-KIND SUPPORTERS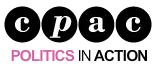 When & Where

TMX Broadcast Centre (Gallery), The Exchange Tower, 130 King St. West, Toronto, Ontario, M5X 1J2
130 King St. West
Toronto, ON
Canada

Wednesday, 3 February 2016 from 7:00 PM to 9:30 PM (EST)
Add to my calendar
Organizer
The Canadian Journalism Foundation promotes excellence in journalism by celebrating outstanding journalistic achievement. Our signature events include an annual awards program featuring a must-attend annual industry gala where Canada's top newsmakers meet Canada's top news people. Through J-Talks, our popular speaker's series, we facilitate dialogue among journalists, business people, academics and students about the role of the media in Canadian society and the ongoing challenges for media in the digital era. The foundation also supports and fosters opportunities for journalism education, training and research. Please visit us at http://cjf-fjc.ca.