Join us on September 15th from 11-12:30pm on the pandemic impacts of COVID-19 on women
About this Event
With the COVID-19 pandemic, women and girls simply by virtue of their sex have unfortunately been left behind, indiscriminately affected across every sphere, from health to the economy, security to social protection. These vulnerabilities have beenheightened for the most marginalized group of newcomers, immigrants, racialized and refugee women in Canada.
Join us for a discussion on September 15 from 11-12:30pm on the pandemic impacts of COVID-19 on women, which will highlight the key challenges faced by women especially the Black, Indigenous, and People of Color (BIPOC). The discussion will also cover solutions being put in place to alleviate these challenges as well as additional support being made available to women to counter these obstacles. We will also examine the feminist approach being taken by government to bring about gender equality, social and economic recovery.
Our Panelists include:
SUNDER SINGH - Executive Director, Elspeth Heyworth Centrefor Women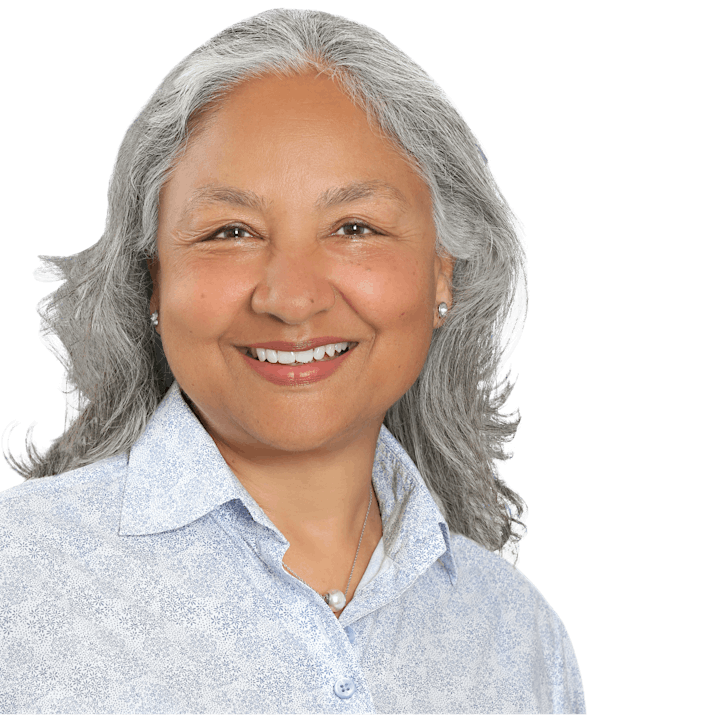 Ms. Sunder Singh, is the Executive Director of a non-profit charitable organization called Elspeth Heyworth Centre for Women. This organization has been on the vanguard as a vital service provider to newcomers, immigrants and refugees who require settlement, employment and other social services. The organization works closely with women, their families and seniors. She initiated the "Reduce Abuse" program for women facing domestic abuse and has been awarded the Mayor's Community Safety Award as well as Ministry of Attorney General's Victim Services Award of Distinction. She hails from the South Asian sub-continent where she immigrated with her family nearly 50 years ago. This experience as an immigrant has helped to forge her identity as a champion of social justice and an advocate for immigrants and vulnerable groups in society.
The national award-winning social enterprise RivInt Interpretation and Translation Services was planned, initiated and developed by Sunder Singh. RivInt provides interpretation and translation needs of newcomers and immigrants to the major hospitals, health centres, and legal aid agencies across the GTA, with 850 trained and certified interpreters, speaking 110 languages and dialects.
In June 2017 Sunder Singh was appointed as a Local & Regional Councillor for the City of Vaughan, where she served for 1.5 years. In 2019 she was a recipient of Pioneer for Change Award. On November 30th, 2005 Sunder Singh attained recognition as one of the future leaders of Toronto and the Vital People Award was conferred upon her for her commendable work in the sphere of community service. This award, was given to valued leaders who have made outstanding contributions in the not-for-profit (NGO's) sector. Furthermore, Ms. Singh earned another distinction in her career from the United Way GTA for her meritorious service to Canadian society. In June 2007 she was selected by the United Way GTA as the recipient of the Leaders of Today Award. She is also recipient of the 2012 Queen's Diamond Jubilee medal for her outstanding contribution in the community and 2016 Leading Women Building Communities Award for her exceptional community leadership to improve the lives of girls and women in Ontario.
Wendy Cukier - Dr. Wendy Cukier, Professor of Entrepreneurship and Strategy at Ted Rogers School of Management Ryerson University and Academic Director of the Diversity Institute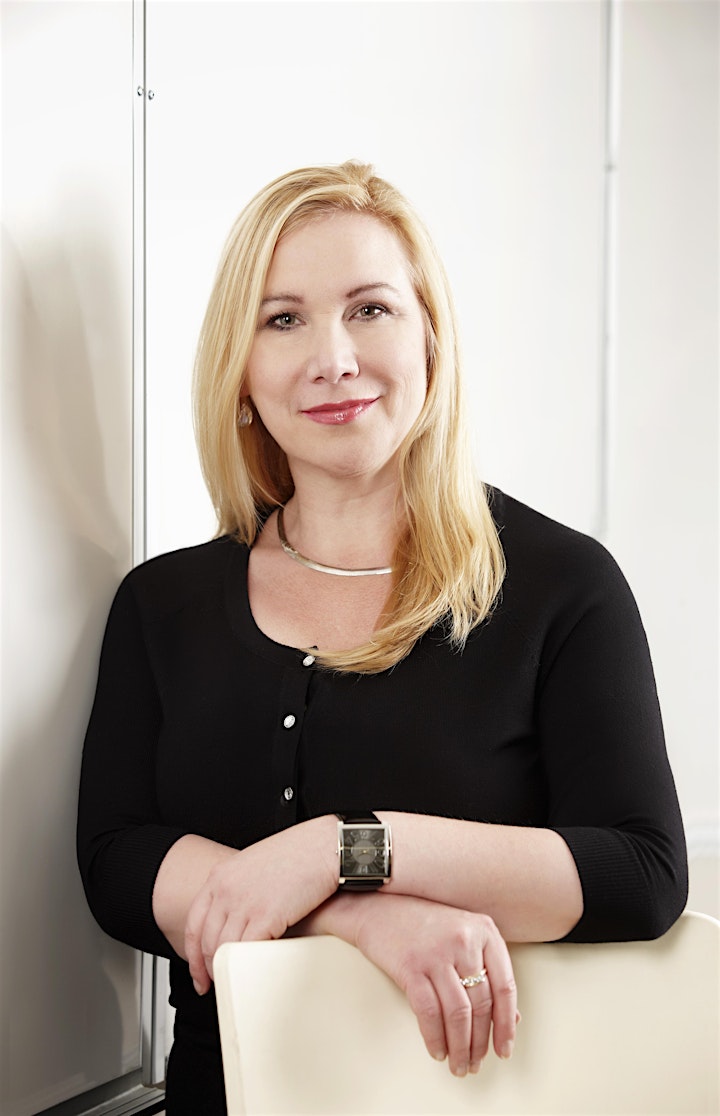 Dr. Wendy Cukier is one of Canada's leading experts in disruptive technologies, innovation processes, and diversity and inclusion. She co-authored the bestseller "Innovation Nation: Canadian Leadership from Java to Jurassic Park" and has done pioneering work on innovation and inclusion. She is the Founder of Ryerson University's Diversity Institute and leads a number of large partnership-based projects aimed at promoting the participation and advancement of underrepresented groups including women, racialized minorities, Indigenous, LGBTQ and persons with disabilities. She is leading, in collaboration with the Brookfield Institute and Ted Rogers School of Management, the newly-formed Women Entrepreneurship Knowledge Hub, funded by the Government of Canada which brings together key stakeholders in the innovation ecosystem to support diverse women entrepreneurs by drawing on evidence-based best practices. She was also an integral part of the bid for the new Ryerson-led Future Skills Centre, funded by the Government of Canada, and now leads a program of research within the project. She has helped create and grow several successful startups and social ventures including Flybits, Think2Thing, the Madeleine Collective, and Growing North (now Green Iglu).
Wendy has written more than 200 papers on technology, innovation and management and has received many awards for her work advancing diversity and inclusion, including the Meritorious Service Cross, one of Canada's highest civilian honours. She has been recognized with the Harry Jerome Diversity Award, the Bob Marley Award, the Canada-Pakistan Business Council's Female Professional of the Year, the 2019 Metropolis Research Award, the 2019 CATA Alliance Sara Kirke Award for Entrepreneurship and Innovation. She has been named a YWCA Woman of Distinction, a Woman of Influence a 2019 WXN Top 100 Powerful Woman, and one of the "100 Alumni who shaped the Century" by the University of Toronto. Wendy holds a PhD, an MBA, an MA, and honorary doctorates from Laval and Concordia.
Sultana Jahangir - Executive Director, South Asian Women's Rights Organization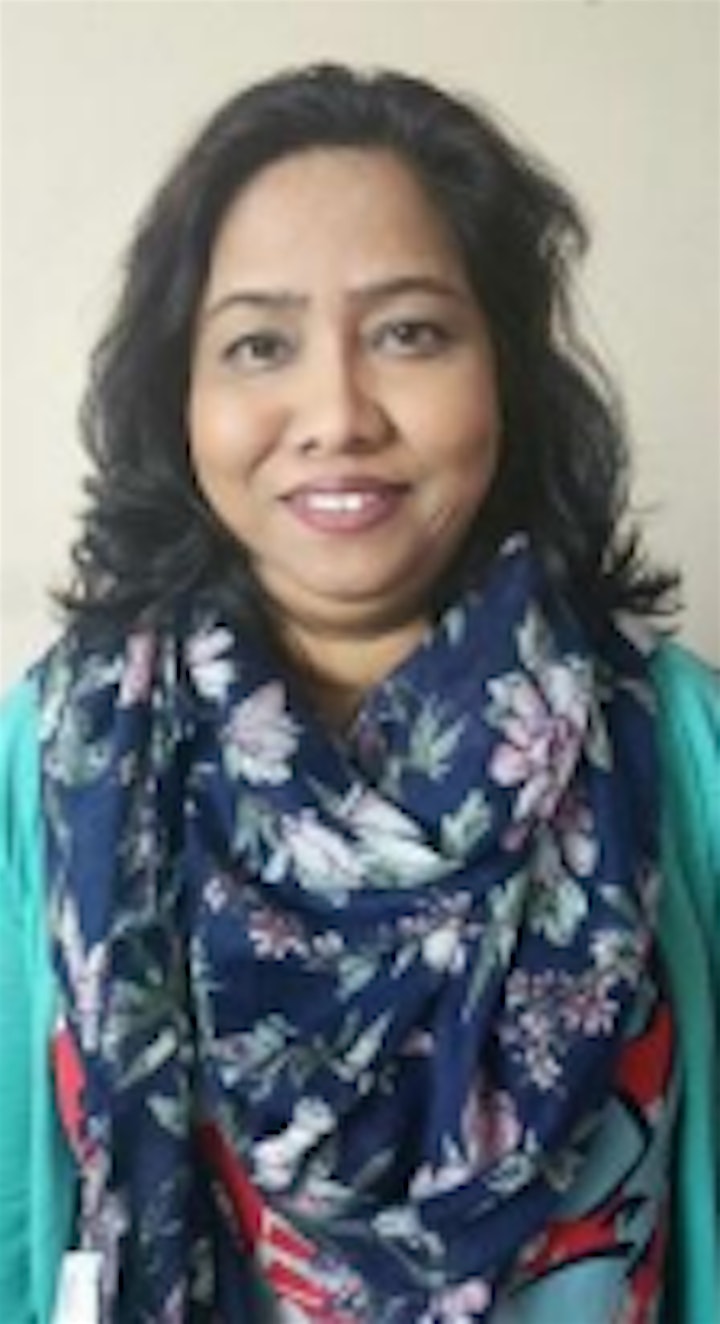 Sultana Jahangir has been a social service worker and social justice advocate for 25 years in Bangladesh, United States, and Canada. After immigrating to Canada she lived in Toronto's East Danforth area, which has a high concentration of low-income immigrant families, mostly Bangladeshi immigrants. Sultana led immigrant women from the area to create their own organization, South Asian Women's Rights Organization (SAWRO). Since 2007, she has served as SAWRO's Executive Director. Under her leadership, SAWRO has developed effective programs to reduce community poverty, and empower women and girls. Sultana has a Master's Degree in Political and Social Science from Dhaka University and has enhanced her skills through additional education in the United States and Canada.
Sultana gained experience with the movement for empowerment of women at the national and international level. She participated in the 2015-16 sessions of the Canadian Women's Foundation Leadership Institute (CWFLI) hosted by the Coady Institute in Halifax, Nova Scotia. In 2016, she was selected to represent the CWFLI alumni at the Association for Women's Rights in Development (AWID) Conference in Brazil where women from around the world shared and explored best practices on advocating and building women's leadership across regions and sectors.
Recently, Sultana was nominated by COSTI Immigrant Services and South Asian Women's Rights Organization (SAWRO) to work on local project "Enhanced Democratic Participation of Immigrant Women" aimed to reach equitable employment access under Advance Gender Equality project funded by Status of the Women Canada (SWC).As a leader of the Gender Equality Network Canada (GENC), Sultana brings significant experience working for women's equality in her community across a wide range of fields.
Nneka MacGregor - Co-founder & Executive Director, Women's Centre for Social Justice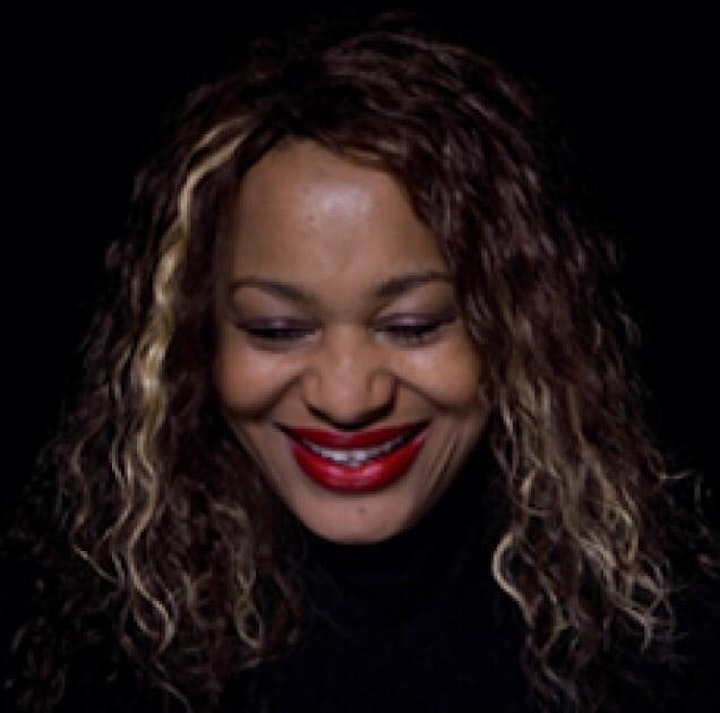 Nneka MacGregor is the co-founder and Executive Director of the Women's Centre for Social Justice, better known as WomenatthecentrE, a unique non-profit organisation created by and for women and trans survivors of gender-based violence globally. She is also co-host of the engaging podcast – 'What's Your Safe Word?' 
Nneka is an advocate who works with governments, organizations and individuals to transform lives and build violence-free communities. In 2006, she was selected by the Lieutenant Governor of Ontario as one of 13 experts tasked to review the range of services provided to women and children in the province, identify gaps and make recommendations. In June, 2016, she was appointed by the Canadian government to the Advisory Council on the Federal Strategy Against Gender-Based Violence. An international speaker and trainer, she has developed and facilitated training to various sectors, and was one of the 12 Canadian women delegates appointed to theUNCSW63. Nneka is also an Expert Advisory Panel Member of the Canadian Femicide Observatory for Justice and Accountability.
Nneka sits on a number of Advisory Boards and Committees, including the Family Law Committee of the Board of Legal Aid Ontario. She recently became a member of the Domestic Violence Death Review Committee, at the Ontario Ministry of the Solicitor General. Her research focus is on sexual violence and on the intersection of strangulation, Traumatic Brain Injury and Inter-Personal Violence, and was a recipient of the 2019 PINK Concussions Awards. She is also the recipient of the YWCA Women of Distinction 2020 award for Social Justice.
An entrepreneur with almost three decades of business experience. As the founder and Managing Partner at Nneka & Co, she continues to support organisations develop their strategy, people, culture and community, with a focus on nurturing women's leadership in business and the intersection of gender, race, equity and inclusion.
Nneka recently retired from the Board of Directors of Moatfield Foundation of Bayview Glen School, where she served for 11 years, six of which as Chair and CEO of the Bayview Glen Foundation. She supports other non-profits and charitable organisations with governance training and developing effective Board culture.
She is the proud mother of three amazing children, Aly, Alexander and Christiana, and human companion to Basil (The Wonder Dog) and Renfrew, The Cat.
Priyanka Sheth - Executive Director (Interim), Sistering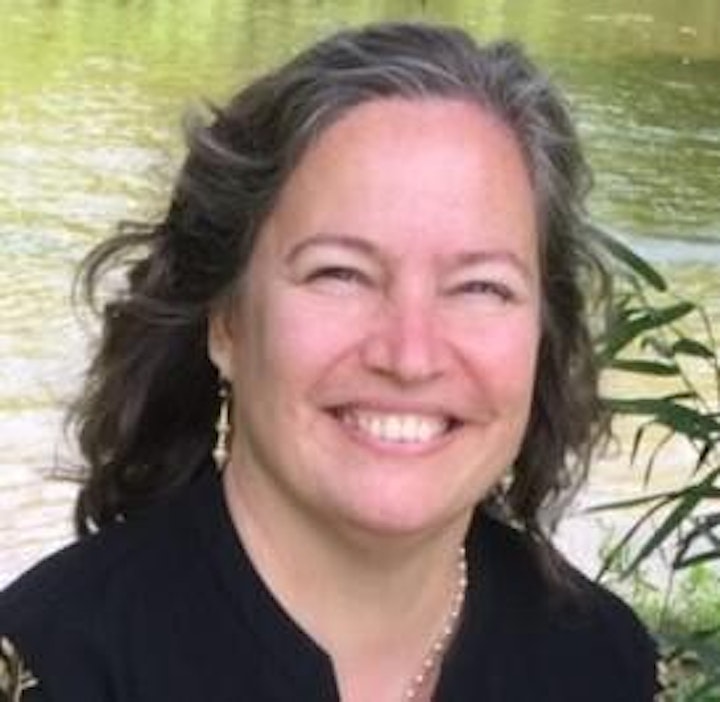 Born in Hyderabad of Danish and Indian roots, Priyanka Sheth's life journey has been remarkably characterized by bottomless hope and determination. Recovering from a car accident that dislocated her spine, she returned to school - and eventually to a new career in women's advocacy – while simultaneously raising two young children.
A passionate VAW and social justice supporter, Priyanka was at the forefront when the trauma informed counselling model was introduced to GTA women's shelters. Following 17 years of progressively significant roles within the VAW sector, she re-directed her talent and entrepreneurial skills towards employment services for new comers and marginalized individuals.
Priyanka is currently the Interim Executive Director at Sistering, a 24/7 drop-in for women in downtown Toronto. Her work at Sistering stems from a personal journey of interaction with a woman who struggled with mental health and homelessness, who was killed on the streets and who still holds impact in Priyanka's world.
Surranna Sandy - CEO of Skills for Change, Moderator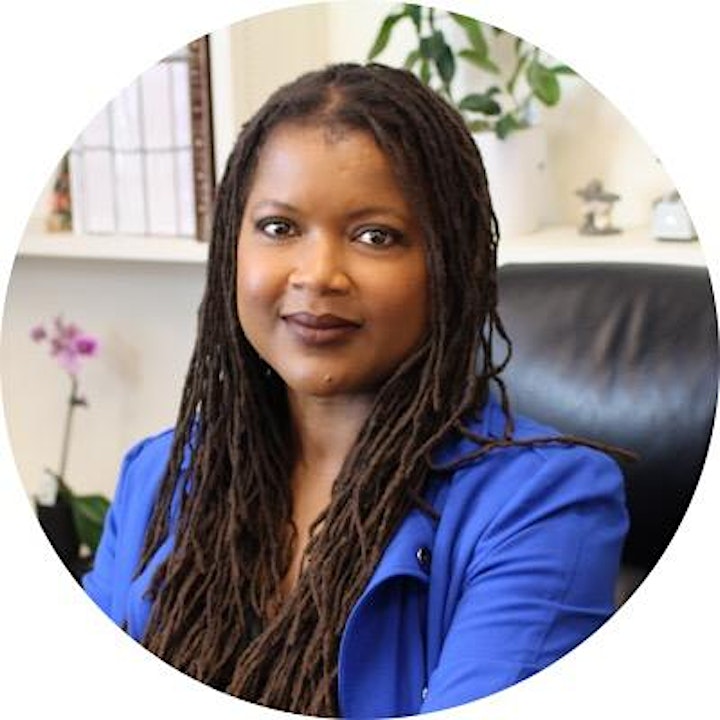 Surranna Sandy is the Chief Executive Officer of Skills for Change (SfC), a registered charity and nonprofit multi-service agency in Toronto, Ontario serving 14,000 Immigrants and Refugees annually. Prior to becoming the CEO of SfC, Surranna enjoyed a successful career as President and Founder of Surcorp Group, a Career Management firm with offices in Toronto and Ottawa. Having the first-hand perspective of an Immigrant in a new country, Surranna found her calling in advocating for and advancing the needs of immigrants and refugees as a volunteer and board member in the settlement sector.
In 2012, Surranna elected to resign from her firm and accept the invitation to serve as Skills for Change's CEO, turning her advocacy of ensuring that Immigrant and Refugee has a fair chance to realize and fulfill their potential into her life's vocation. Under her leadership, Skills for Change has grown from 5 locations in GTA to 10 locations in GTA and Southwestern Ontario serving over 15,000 clients per year. Surranna has led Skills for Change in expanding its programs and services from serving primarily internationally educated professionals to also serving Immigrant Women, Youth, Entrepreneurs and Seniors.
Surranna has a Master of Arts in Leadership and Management from Anglia Ruskin University, an MBA in Human Resources Management from the University of Wales, an Hons Bachelor of Arts in Leadership and Management from Northumbria University, a Diploma in Human Resources Management, and a Certificate in HR Management.
Surranna was awarded the Government of Canada's Canada 150 Outstanding Neighbour award. This award is in recognition of her community service, as CEO of Skills for Change.
She is Chair of the Board of Directors of the Toronto Workforce Innovation Group and is a Board Member of First Work, Ontario's Youth Employment Assistant Centers. She is a member of the Advisory Committee of the Ontario Nonprofit Network's Decent Work for Women project and serves as Steering Committee Member for the Consortium of Agencies Serving Immigrants.She is a member of the City of Toronto's Partnership & Accountability Circle ("PAC") for The Toronto Action Plan to Confront Anti-black Racism.