Mark your calendars! Willowbrook's annual Charity Shopping Night will take place from 6:30 pm to 9:30 pm on Tuesday, November 19th!
About this event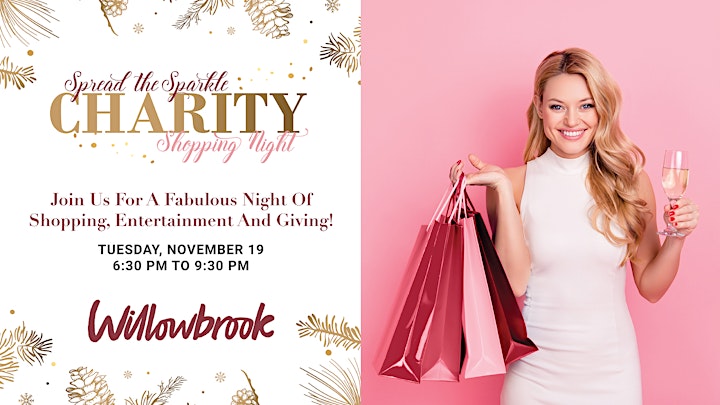 Organizer of Spread The Sparkle - Charity Shopping Night
Willowbrook Shopping Centre is ideally located in the heart of the Fraser Valley, one of the fastest growing regions in the Lower Mainland. Located just 45 minutes southeast of Vancouver, Willowbrook is easily accessible from a number of major traffic arteries. Willowbrook anchors one of the largest, most dynamic, retail nodes in the province, comprising over 2.5 million square feet in every possible format. Most major retailers are represented and for many, it was their first-to-market store. Currently in a redevelopment phase, Willowbrook is paving the way to attract the premium brand name retailers our customers are asking for.