Description
Who wants a FREE 30-Day system? We've got one to give away! Register for the event today and you'll be entered in a drawing to win the system!!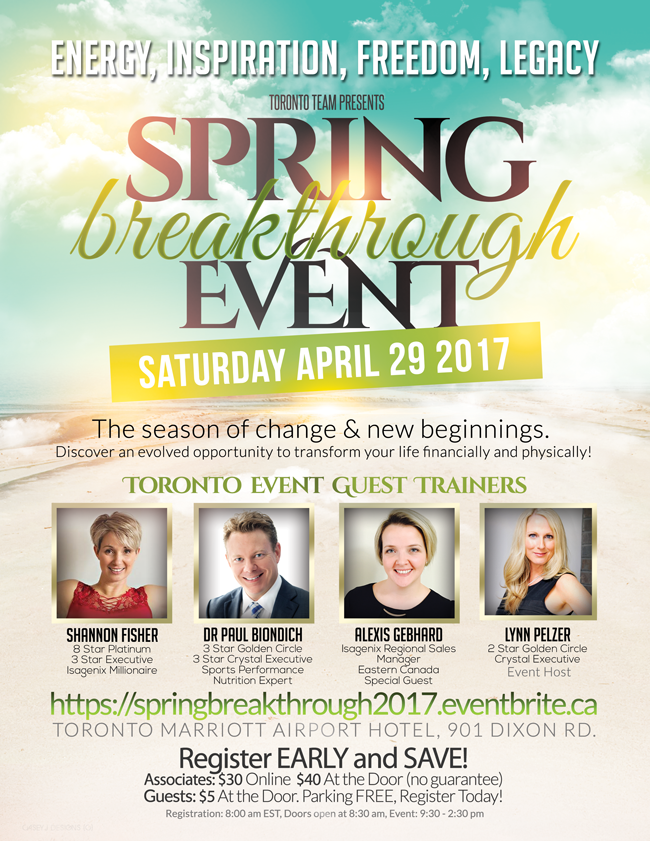 Register early and save! Don't have a ticket, we cannot guarantee a seat, if you still want to take your chance the day of, your ticket price will be sold at a premium of $40 at the door. Numbers will be handed out once the door opens and everyone is seated we know how many we can accommodate. At that point, you will pay and be let in.
It is the Board's direction that online tickets are non-refundable. However, prior to an event, you can sell/transfer your ticket to another business associate. It is your responsibility to work out the money exchange with the new person. Contact the Event Organizer via the link on the Registration Page to notify Registration of the change. Include your name, ticket order number, and the name and contact information of the business associate you are transferring/selling your ticket to. Again, please note that the tickets are non-refundable.