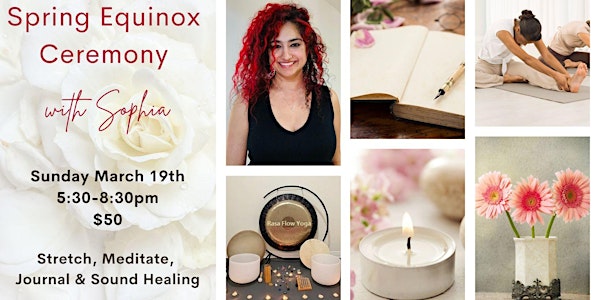 Multiple dates
Spring Equinox Ceremony
A ceremony to transform your energy and create space for abundance with yoga, active meditation and sound healing
Date and time
Sunday, March 19 · 5:30 - 8:30pm PDT
Location
Rasa Flow Yoga - Montrose Square 4140-2180 Kelly Avenue Port Coquitlam, BC V3C 3B1 Canada
Refund Policy
Refunds up to 1 day before event
Eventbrite's fee is nonrefundable.
About this event
Spring Equinox Ceremony with Sophia is a mini retreat that creates many opportunities for change and transformation.
The Spring Equinox is a representation of new life and light, new beginnings, new paths, new seeds. This equinox will also be the representation for our needs for balance, renewal and growth.
Sophia will assist you to release and reset and welcome the new energy and transformations you desire for your goals.
This session involves:
Gentle yoga stretches to release stagnant energy and to encourage the body and mind to get into the mood of letting go.
Flower meditation to release blockages and things we're holding on to that no longer serve us.
Journaling to encourage downloads and create an action plan for the journey ahead.
Sound Healing for deeper energy clearing and relaxation.
These tools open a window of opportunity that will continue beyond the equinox.
The actions taken on this day will benefit you physically, emotionally and spiritually.
Take this opportunity to welcome and embrace new beginnings.
This session is open to all levels of experience.
What you need to bring:
· a pen and a journal
· a bottle of water & a light snack
· wear comfortable clothes for yoga movement
· bring a pillow and blanket for your comfort for Sound Healing
· the studio will provide yoga mats
-------------------------------------------------
About Sound Healing:
Sound Healing is a meditative experience and a form of alternative medicine that has been around for thousands of years. The sound frequencies create a therapeutic atmosphere which allow you to enter into a theta brainwave state for insight, inspiration, intuition, deep healing and much more.
You will lie on your back peacefully (yoga pose: Savasana) and receive healing vibrations from a variety of instruments such as the Gong, Singing Bowls, Drums and Chimes.
More Benefits:
- Clear stagnant energy and reduce stress
- Strengthen your immune system and your body's natural healing abilities
- Increase flow of energy and creativity
- Improve mental clarity and relationships
- Restore balance to the body's energy fields: Chakras and Nadis
(Nadis are 72,000 energy lines in the body)
- Enter into a state of deep relaxation and connect with the earth element
- Expand your awareness and connect with the either element
- An opportunity to manifest your goals or desires
- Magnify the benefits of sound healing when you participate around the energy of the New Moon or Full Moon!
----------------------------------------
About Sophia:
Sophia has been practicing yoga and exploring the world of healing arts since 2004. Sophia is a yoga instructor, yoga teacher trainer, sound healer and intuitive tarot reader. Sophia has been offering magical Sound Healing events combined with the New Moon / Full Moon themes. These events/ceremonies help people let go of energies that no longer serve them, open up to a world of abundance and align with their higher self to manifest.
Questions?
call: 604-971-5230
email: rasaflowyoga@gmail.com
-----------------------------------
Parking:
Rasa Flow Yoga @ Montrose Square, 4140-2180 Kelly Ave, Port Coquitlam
This new development is located behind the Port Coquitlam Community Centre at the intersection of Mary Hill Rd and Kelly Ave. You are welcome to park at the community centre.
To locate us using Google maps please use: 2388 Mary Hill Rd, Port Coquitlam. This is the address for the Montrose Sales Centre which will bring you towards the entrance of the building 2180 Kelly Ave, Rasa Flow Yoga.
Customer parking is available at Montrose Square. Head towards the roundabout and enter into the alley, Customer parking stalls are available at P1. 3 hour maximum, stalls: 1-7 & 32-48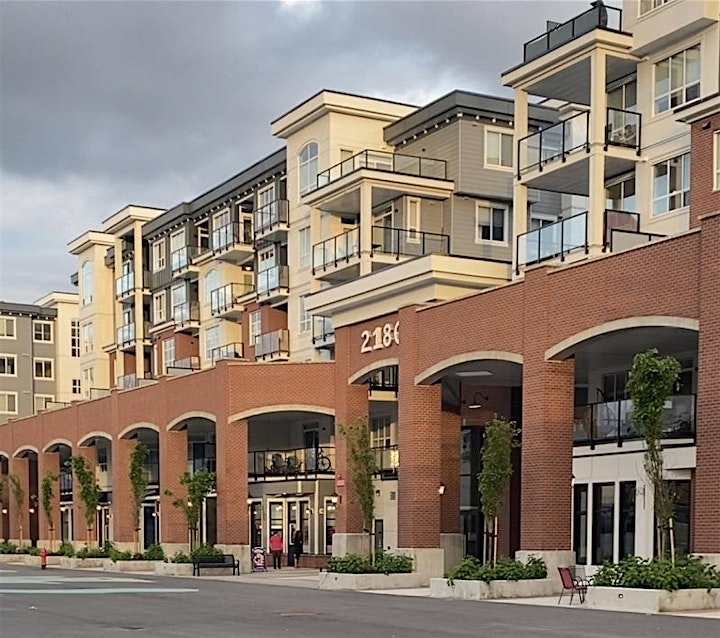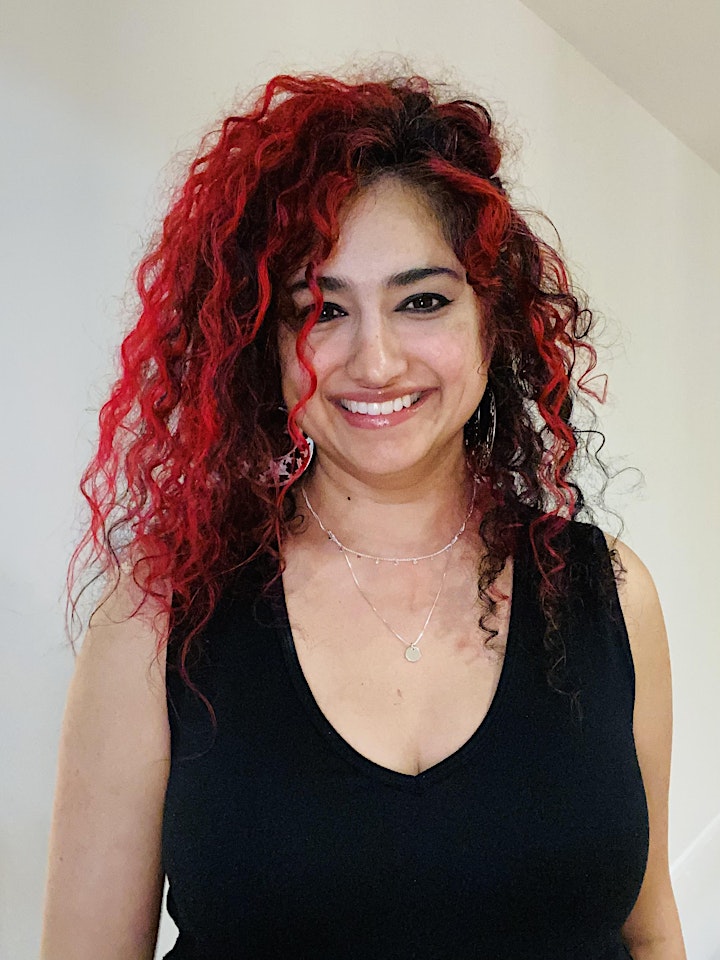 Frequently asked questions