Description
Emerged from pianist and composer Teo Milea`s passion for music and his desire to pass on his musical knowledge, Solo Piano Studio has the pleasure to invite you to its students` Spring Piano Recital, in one of the most appreciated musical galleries in Toronto, Gallery 345.
You will have the delight to listen to piano pieces from the Baroque, Classical, Romantic, and Modern music periods, prepared by our students with much dedication during the last nine months, alongside their teacher.
The young pianists, with musical background from Preparatory to Grade 10, promise an emotionally filled experience, and will offer through each and every piano piece their kindness and candour, their smiles and maybe even a tear of joy.
We want to thank you in advance for being a part of this celebration and for your applause!
After the recital, you are invited to stay an celebrate the success of our little pianists with a cup of coffee and some cookies.
This is a free event. Limited seats.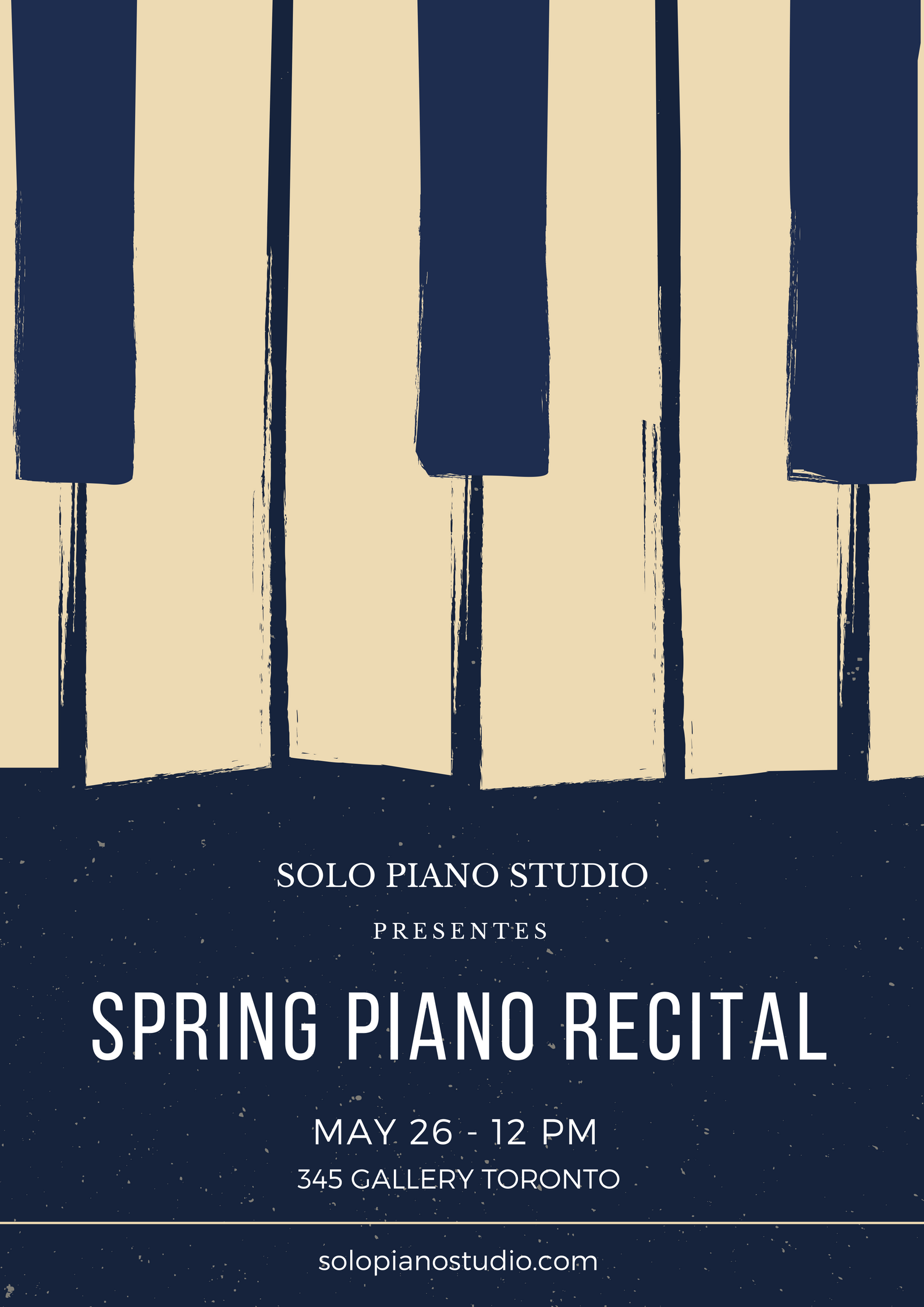 FAQs
How can I contact the organizer with any questions?
contact@solopianostudio.com