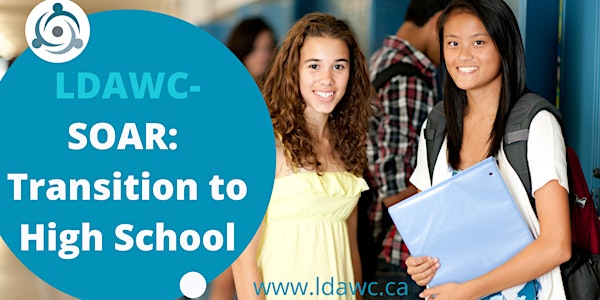 Spring SOAR - Helping transition to high school
Are you or your child in grades 7-9 with an LD or ADHD? Looking to prepare for the changes of high school? Sign up for SOAR!
About this event
Program outline:
L's and D's – understanding your learning disability, your learning style and a model for problem solving
Tools for success – 3 key areas – daily work, studying and tests, projects and assignments, and ways to approach successfully
Making Choices for the Future – changes and choices in high school, strategies to stay on top of homework and organizational issues, IEP and accommodations
Group based learning
Each participant will get their own workbooks in PDF format. Concepts taught will be reinforced with games and hands-on activities!
Who: Students grades 7 to 9 with a learning disability or ADHD diagnosis
What: Small group (maximum 8 students)
Focus: Increase self-advocacy and awareness of student's disability
Program Details: 1 hour and 15 minute sessions, once a week for 6 weeks, starting Tuesday, May 24th, 2022
Location: Virtually with ZOOM (Link will be sent to you just before the start of the program)
Time: 6:30pm-7:45pm
Find out more: Contact us at 519-837-2050 or email execdir@ldawc.ca
* Dates may be pushed back by one or two weeks if registration is too low.
**If we do not have 4 or more registations we will not be able to run the programs