Location
The Profile
535 Thurlow Street
Vancouver, V6E 3L2
Canada
Description
90% of startups fail in the first year of operations. Don't end up as another statistic! Join us on March 6th to learn more about Spring's Leaders Roundtables. Without the proper support system of peers and mentors, you're missing out on a crucial factor of success.
If you're an entrepreneur working on a business that will change the world and improve the lives of many, you might have realized that entrepreneurship is not all unicorns and rainbows.
They say it takes a village to raise a child, and the same idea applies to starting a business.
That's why we created the Leaders Roundtable – facilitated and supportive discussion groups designed to:
Tackle your toughest business challenges
Unlock new growth
Develop yourself as a leader
Create an impact
You are the average of the five people you surround yourself with. This is your chance to join a group of fellow entrepreneurs who are driven, growth-focused, and passionate about changing the world for the better — just like you.
Join us on March 6th to learn more about Spring's Leaders Roundtables and meet social entrepreneurs making an impact in Vancouver.


Agenda:
5:30 – 6:00 – Registration and networking
6:00 – 6:20 – Presentation: Introduction to the Leaders Roundtables
6:20 – 6:45 – Panel Discussion and Open Q&A
6:45 - 7:00 - Registrations and Meetings
7:00 – 7:30 – Next steps and connecting with your community of impact-driven entrepreneurs
We look forward to seeing you! If you have any questions ahead of time, please don't hesitate to reach out to Chin at chin@spring.is or visit spring.is/leaders-roundtable/how-it-works/
Thank you to our Strategic Partners: Vancity, Dentons, MNP, Radical I/O Technology, App-Scoop, Karl Jung Financial Services, Jones Brown, Active Impact Investments, Fledge and Blanko.
Thank you to our Community Partners: Volition, Women's Enterprise Centre, Futurpreneur, The Amp
Note: By registering for this event you have agreed to have your email address included in Spring's weekly newsletters mailing list (you can still unsubscribe if you don't find it useful, but we think you will!) and waive rights to any photos/videos taken at the event.
Thank you to The Profile for hosting this event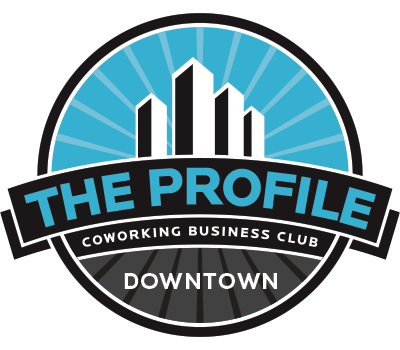 (By attending this event you are agreeing to be added to The Profile's mailing list. We won't spam you, we send you awesome coworking content, and we won't hold it against you if you unsubscribe.)