Refund policy
Contact the organizer to request a refund.
Eventbrite's fee is nonrefundable.
Margaret Atwood hosts our Annual Springsong/PIBO gala event this year in a new, exciting, and unique format!! An evening to remember!!!
About this event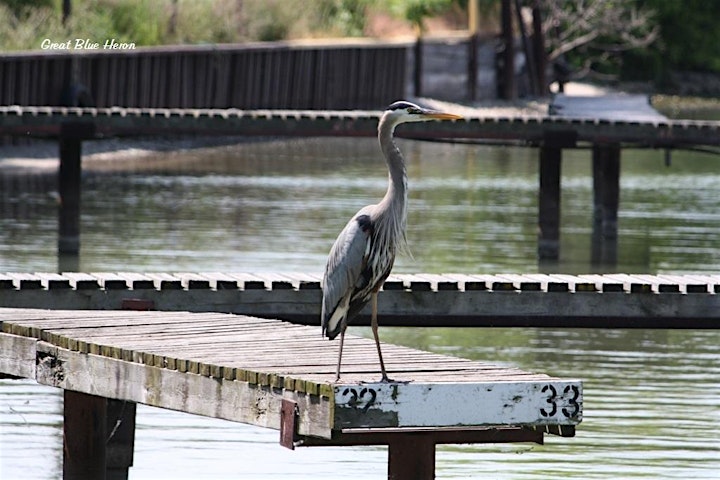 Live from our home to yours with birds, authors and a rubber chicken choir!
Please join us on May 9th from 7-8:30 EST on Facebook live for our very first and maybe last online gala event. Featuring Margaret Atwood, Lorna Crozier, Trevor Herriot, along with an online auction featuring items you won't see anywhere else, a rubber chicken choir led by Margaret and friends and some special guests!
This event combines two fundraisers for the Pelee Island Bird Observatory and the Pelee Island Heritage Centre, which were both cancelled due to the COVID-19 pandemic. Luckily, we have some very creative minds in our midst, and we have come up with a fun and unique evening that you can participate in from your isolation location!
For $85 you will get: A live-streamed event that will feature poet Lorna Crozier in Victoria B.C, author Trevor Herriot out of Saskatchewan and Canada's literary star, Margret Atwood from her kitchen. The host for the evening is Windsor's own Paul Vasey with Kim Gardner and Ron Tiessen representing the Pelee Island Heritage Centre from Pelee Island. Door prizes will be drawn randomly by Kim and Paul, and all those who have rubber chickens will join in on the chorus with Margaret and friends. A book by Margaret will be available for all ticket holders. Author Merilyn Simonds will present a custom menu designed just for this event. Each recipe was selectivity chosen by the staff, board and friends of PIHC and PIBO. Ticket holders will receive the e-book with photos, stories and the recipes.
Some special secret guests will join the evening, but it is top secret, so you will have to wait until the night to find out!
The online auction will be available for one week before the event and one week after (May 2-16) on the Facebook gala page.
Dear guests of the SpringSong/PIBO online Gala:
The first Springsong/PIBO Virtual Gala is coming up soon, on Saturday May 9, 2020!
NOTE: YOU DO NOT NEED A PASSWORD TO JOIN THE GALA
STEPS TO JOIN THE GALA
1. Go the Gala page.
https://www.facebook.com/SpringsongandPIBOonlineGala2020/
2. On the Home Page, under the yellow-headed bird, "LIKE" the Gala page
3. Prior to the Gala event, make sure you can view the Gala Facebook page. The best web browser to use is Google Chrome. So if you don't have that installed make sure you do that first.
4. On Saturday May 9, visit the Gala page a few minutes before 7 pm EST. Be sure you are on the Home Page. The Gala will appear as a new Post.
5. Double-click the Gala screen to make it large. Don't worry: we won't be able to see you, so you can watch in your pajamas!
SILENT AUCTION
The online silent auction runs from Saturday May 2 at 10 am EST until Saturday May 16 at 10 am EST. To see the fabulous offerings, visit the Photos page on our Gala Facebook page
https://www.facebook.com/pg/SpringsongandPIBOonlineGala2020/photos/?tab=album&album_id=128667652119983
To bid
1. Read the bidding rules
2. Check the Starting Bid of the item you want to bid on
3. In the Comments section of your item, enter a bid that is higher than the Starting bid and higher than any other bid so far.
4. Check back often to see if you need to raise your bid
SELF-CATERED DINNER
Choose from among three dozen appetizers, starters, main dishes, and desserts.
Visit: pibo.ca/en/2020-pibo-virtual-gala/
Count the birds mentioned in the recipes, then enter the PIBO BirdFeed
Contest to win foodie/birdie prizes.
GREEN BIRD RACE
The 19th annual Springsong bird race is still on! In fact, it's global!
Visit: https://www.facebook.com/events/636180063895651/
Order your books from Biblioasis
Each book by the authors involved in the 2020 Springsong/PIBO Gala will come with a specially created bookplate signed by the author.
1. Go to the Biblioasis
Bookshop : https://biblioasisbookshop.com/
2. Scroll down until you see "Springsong PIBO 2020 May Online Gala"
3. Click on the blue "see more"
4. Select which books and how many you would like
5. Add to the cart
6. Process your payment. Note: Purchasers will pay shipping.
Trevor Herriot's virtual Prairie Bird Walk
Watch Trevor's YouTube video on the grassland birds of Saskatchewan.
https://www.youtube.com/watch?v=_toqtVVtYc4