Squamish Wetland Conservation: A Working Group Workshop

Wednesday, 17 February 2016 from 10:00 AM to 2:30 PM (PST)
Event Details
Squamish Wetland Conservation:
A Working Group Workshop 
Target Audience: Municipal staff and stakeholders in the Squamish District. As well as planners, consultants and stewardship groups involved in the Squamish Resource Inventory project, wetland mapping projects, and wetland conservation.
Date and Time: Wednesday, February 17, 2016 from 10:00 AM – 2:30 PM. Registration 9:45 - 10:00 AM.
Location: Howe Sound Brewery & Inn, Squamish, BC. Lunch and coffee will be provided. Registration required for catering count.
The BC Wildlife Federation is hosting a special workshop on Wednesday, February 17, 2016 in Squamish, BC on enhancing Squamish's Resource Information Base for improved conservation and management of wetlands and related aquatic ecosystems.
Background on the Workshop:  The District of Squamish has recently completed the first year of a multi-year resource inventory project (involving Terrestrial Ecosystem Mapping and related aquatic inventory methods).  Stakeholders are invited to learn more about the project, and will be asked to help identify priorities for subsequent phases of the resource inventory.  The BC Wildlife Federation, would like to add value to the District of Squamish's Natural Resource Inventory project with the aim to enhance wetland conservation and empower and engage the local community in the process.   
As a group, participants will share experiences and explore challenges and opportunities facing subsequent phases of the project and the future of wetland conservation in Squamish.
Event speakers:
Dan Griffen, GIS/Mapping Supervisor with the District of Squamish and Caroline Ashekian, Environmental Coordinator with the District of Squamish –
Dan and Caroline will be discussing the District's desired outcomes for the next phase of the Squamish Natural Resource Inventory project. They will address how the project will fit into the community plan and how the collected data will be used. 
 Ryan Durand, Private Consultant with the Durand Ecological andŸ Kyle Hawes, Senior Natural Resource Biologist with Ecoscape Environmental Consulting Ltd –
Ryan and Kyle will be discussing phase 2 of the District of Squamish's Natural Resource Inventory project. We will learn about the outcomes and challenges of phase 2 and opportunities for improvement moving forward. 
This workshop was undertaken with the financial support of the following contributors: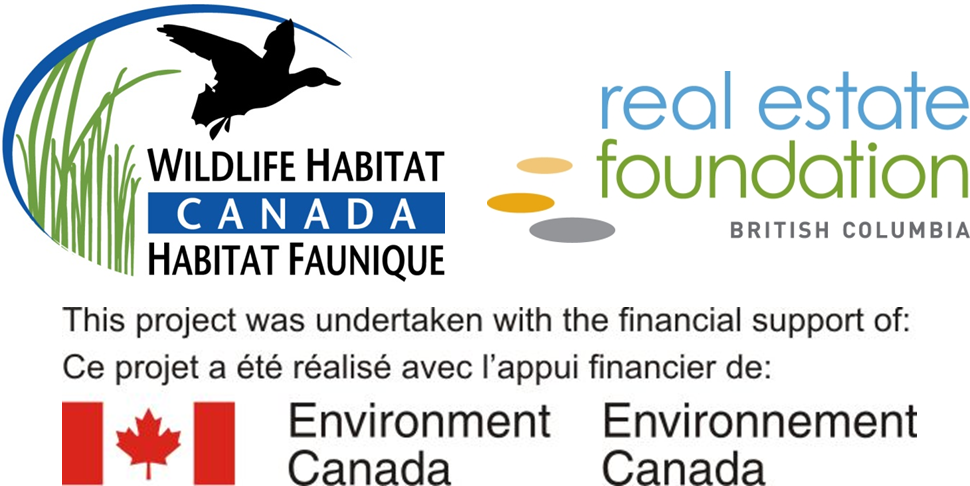 Partners making the workshop possible include:


For more information contact: 
Kayla Akins, Wetlands Education Program Intern,
BC Wildlife Federation
Office: 604-882-9988 ext 225
Mobile: 778-773-8942
Email: wetlands.intern@bcwf.bc.ca
Website: www.bcwf.bc.ca
When & Where

Howe Sound Brewery & Inn
37801 Cleveland Ave
Garibaldi Room
Squamish, BC
Canada

Wednesday, 17 February 2016 from 10:00 AM to 2:30 PM (PST)
Add to my calendar
Organizer
The BC Wildlife Federation's Wetlands Education Program (WEP) helps build the capacity of British Columbian citizens to determine their backyard wetland assets, and increase their community's environmental health using this knowledge.
WEP activities result in habitat restoration, enhancement & conservation through the collaboration of communities, BCWF clubs/members, NGOs, naturalist groups & First Nations.