Description
Join MNP to learn about the SR&ED program and the recent treatment of claim submissions by the CRA. This session will provide an overview of the program and help you understand how you can improve the net benefit to your company while meeting the compliance requirements in an efficient manner.


SESSION FACILITATORS



Arif Aziz, MBA, PhD
Senior Manager, SR&ED Technical
As an experienced SR&ED consultant, Arif has assisted numerous companies in obtaining research funding to develop and commercialize new products and technologies. He is adept at understanding both the underlying research endeavour as well as business context to ensure clients realize maximally beneficial SR&ED claims.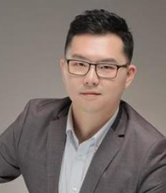 Wei Su
Manager, SR&ED Team
Wei is a Manager with MNP's Scientific Research and Experimental Development (SR&ED) team. Wei works with Canadian companies in the Software/IT industry, helping them identify SR&ED projects, secure, and maximize funding so they can develop or improve on their innovative technologies.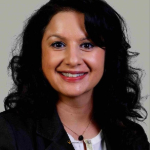 Neha Tiku


Partner, Regional SR&ED Leader

Neha is the SR&ED Practice Leader for the GTA region. Her specialty is working with Small-to-medium sized enterprises (SMEs). Neha has extensive experience providing tax solutions to her clients in the healthcare, life sciences & biotechnology, information technology, manufacturing, and food & beverage sectors.



Getting to ventureLAB:
Parking is available in the guest parking area of the IBM Headquarters at 3600 Steeles Avenue East in Markham. From Pharmacy Road/Esna Park Road, enter into the IBM driveway and follow the signage directing you to the guest parking. All parking is free.If taking transit, enter via Esna Park Road on the north side of Steeles Avenue.
Enter through the Main Reception where a ventureLAB team member will greet you and help you find your way.For more information about ventureLAB please visit www.ventureLAB.ca. Questions? Send us an email at hello@ventureLAB.ca.
---
About ventureLAB
ventureLAB is a leading technology hub located in Markham in York Region, Canada's second largest tech cluster. Through its programs focused on capital, talent, technology, and customers, ventureLAB has supported over 2,000 tech companies and entrepreneurs, including 100 companies that have raised over $100 million and created 3,500 jobs. ventureLAB's innovation hub is a 50,000 square foot facility that is home to over 45 tech companies and partners that employ over 300 people. At ventureLAB, we grow globally competitive tech titans that build-to-scale in Canada.

Ticket Deposit & Refund
Fees associated with ticket purchases will be refunded after the event, given that the person who purchased said ticket is in attendance and had their ticket scanned by a ventureLAB team member on the day of the event. Refunds will not be issued to those who do not attend or those who do not cancel their ticket a minimum of 48 hours in advance.
SR&ED Workshop with MNP will have a per ticket price of $15.00. Once the event has concluded, attendees will receive their ticket deposit back, minus Eventbrite Processing Fee's (roughly $1.71/ticket).
Photo/Video Disclaimer
All ventureLAB events are recorded for educational and marketing purposes. If you do not wish to be included in these recordings please let a ventureLAB team member know as soon as possible so that we can omit you from the recording.