Description
Our team Crazy Asians is from the George Brown College Food and Beverage Management program. We are operating Fusion Night, the third annual SRM Casino Night. This year, our stand up event will feature a cross-cultural concept with casino games, live music performance and Asian food. The evening's games will include poker, roulette, money machine, blackjack and a popular chopsticks game played across Asia. Live music will be performed by Juno Nominated K.B. Bradley. In addition, we are serving various authentic Asian cuisine with tropical cocktails featuring our beverage partner Absolut® Vodka. Through the night of the event, our guest can have henna tattoos with our tattoo artist Arthur Vuong. Come and join us!
Agenda:
6:30 pm- Doors opens, welcome cocktails

6: 45pm- Live performance begins, appetizer service, c

asino games, chopsticks game and henna tattoo start

7:15 pm- MC announces event purposes

7:20 pm- Main course begins

7:30 pm- Raffle begins

8:30 pm- Dessert begins

9:00 pm- Gifts give-away


ABSOLUT® VODKA
Absolut® Vodka has a long standing heritage of creating flavours that have defined cocktail culture. They have been committed to developing high quality products with natural flavours and no added sugar. One Source means they have complete quality control over every ingredient that goes into every bottle,which they blend and bottle in Åhus. Absolut flavours taste great in mixed drinks and allow the bartender to choose how much sweetness they want to add to their drink. Number one premium flavoured vodka, all flavours are 40%ABV. NO added sugar and NO artificial flavouring.


HENNA TATTOO ARTIST- ARTHUR VUONG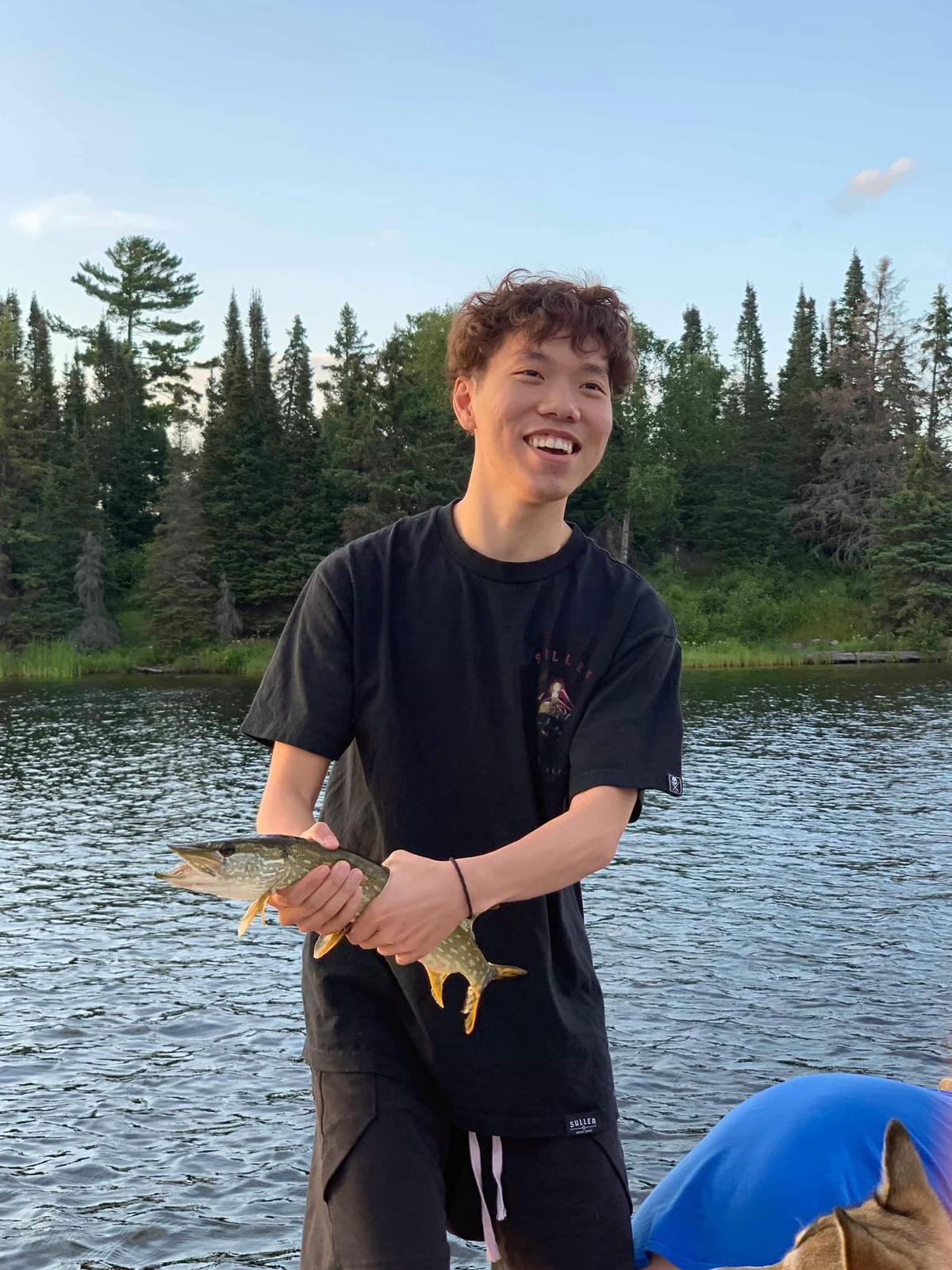 Arthur has been passionate about tattoo arts since he was in high school in Vietnam. Spending most of the time to train himself to be a professional tattoo artist, he has decided to come to Canada to develop his skills and open for himself new opportunities in the industry. Before he begins the tattoo career, he used to try in the henna tattoo aspect at first to improve the skills to a new level.
MENU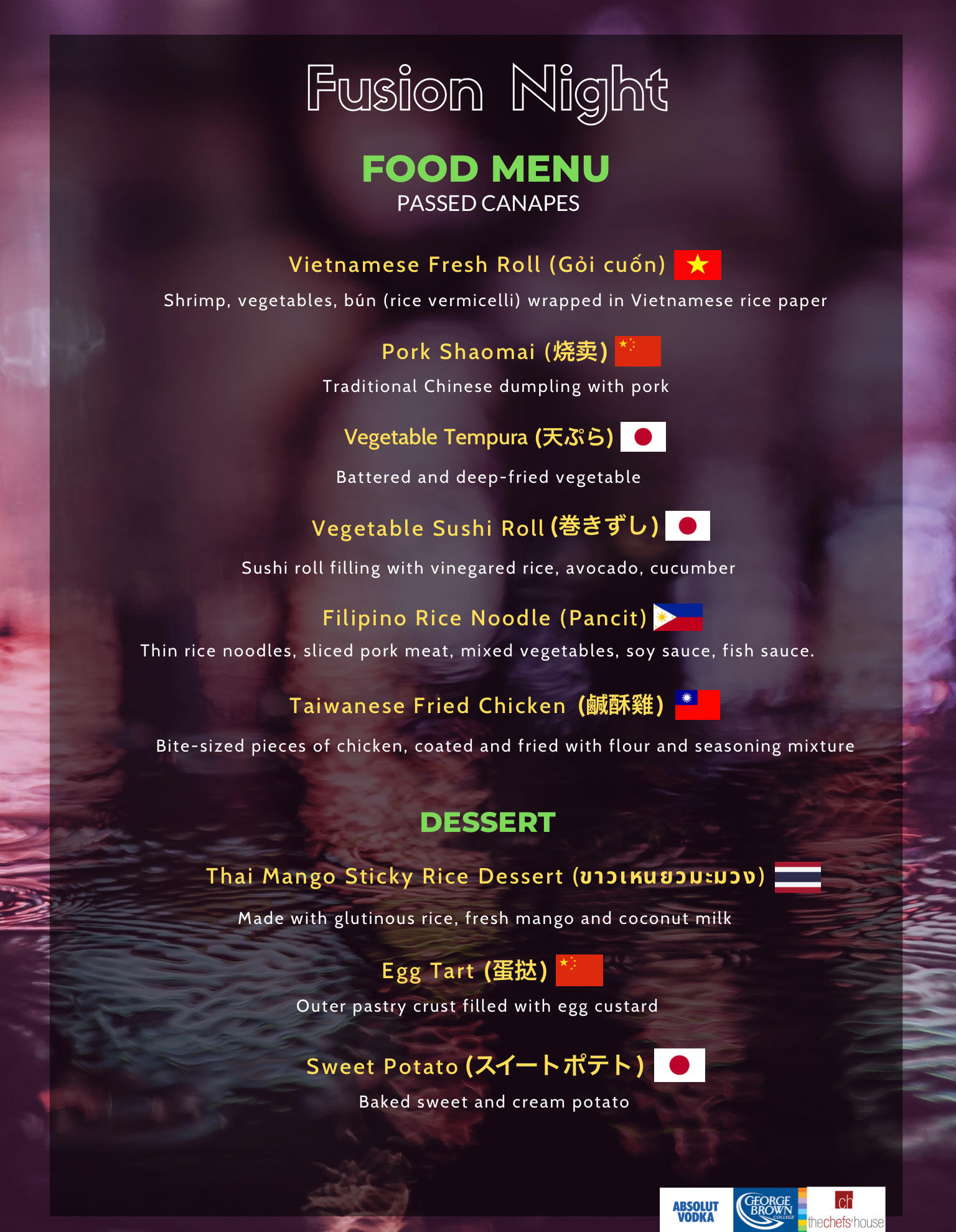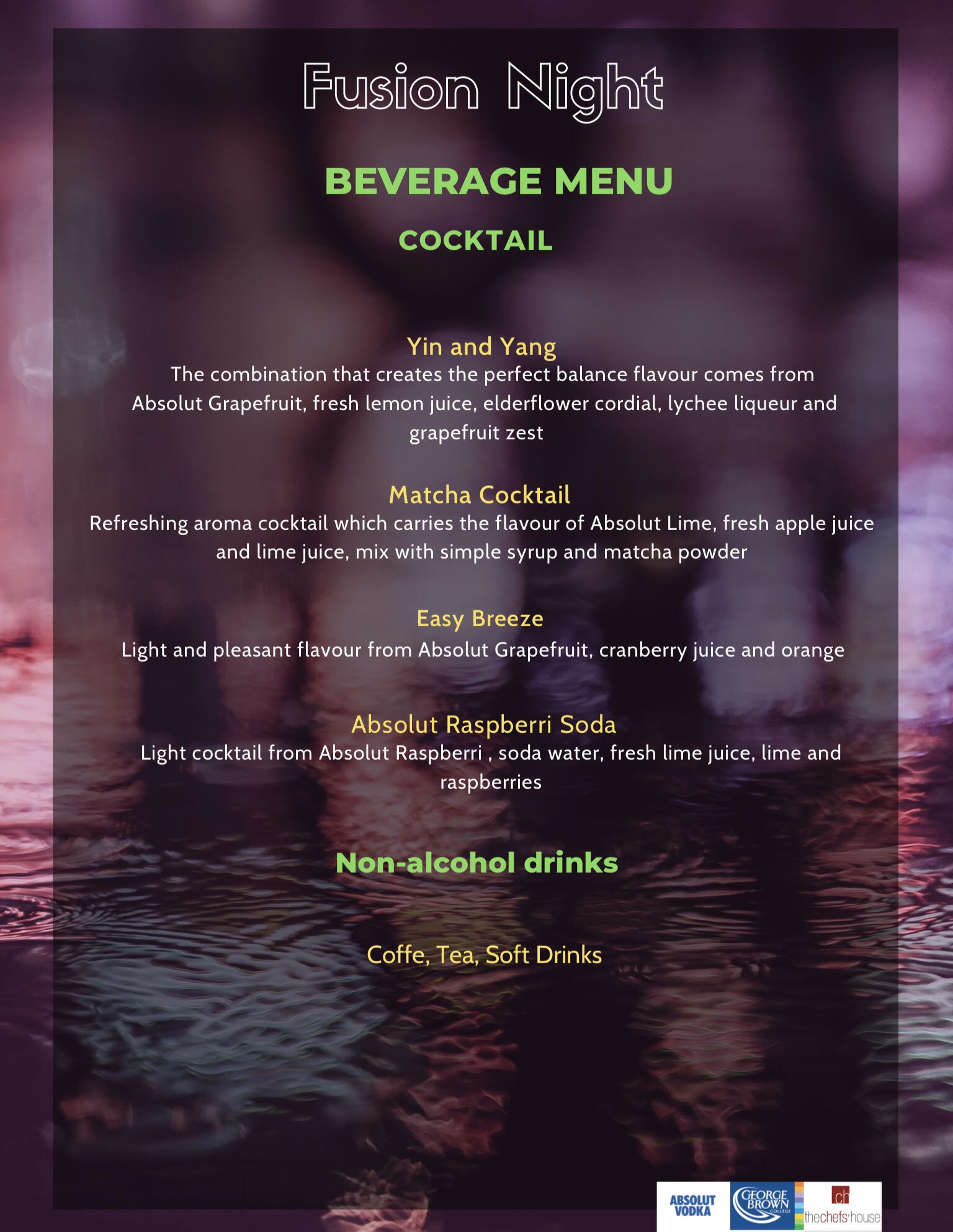 OUR INSTAGRAM PROFILE- https://www.instagram.com/fusion.night_gbc/
Ticket price includes food and 3 beverages