SSuRe Seminar Series Part 3: Microbial biofilms: Molecular mechanisms to no...
Description
About SSuRe Weekly Scientific Seminars:
Each week, a leading SickKids scientist provides a dynamic, engaging talk intended to teach you something about a different area of research happening in the hospital and research institute. By the end of the summer, you'll have a better understanding and appreciation of the key roles basic and clinical research have in advancing our knowledge of human health and disease. All summer research students should attend! This week's topic?
Microbial biofilms: Molecular mechanisms to novel therapeutics with Dr. Lynne Howell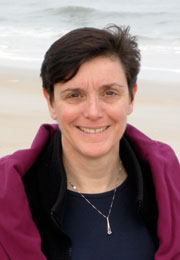 About Dr. Lynne Howell, PhD:
Dr. Howell obtained an undergraduate degree in Biophysics from the University of Leeds in 1983. She received her Ph.D. in structural biology from the University of London in 1986 working in the laboratory of Professor Julia Goodfellow. Dr. Howell spent three years as a postdoctoral fellow under the mentorship of Professor Gregory A. Petsko at Massachusetts Institute of Technology before moving to Paris for two years to study with Dr. Roberto Poljak and Dr. Andre Menez at the Institute Pasteur. She joined The Hospital for Sick Children in late 1991 and was cross-appointed to the University of Toronto shortly afterwards. She is currently a Senior Scientist in the Program in Molecular Medicine and a Professor in the Department of Biochemistry, University of Toronto. Dr. Howell holds a Tier I Canada Research Chair in Structural Biology.
Her research interests are focused on understanding at the molecular and cellular level how exopolysaccharides – a major component of the biofilm matrix – are synthesized, chemically modified and exported from the cell. This research has led to the identification of several glycoside hydrolases that are capable of both preventing biofilm formation and degrading preformed biofilms.
For more information on Dr. Howell's work visit:
SickKids website: http://www.sickkids.ca/AboutSickKids/Directory/People/H/Lynne-Howell.html
Howell Lab: https://lab.research.sickkids.ca/howell/
Pubmed: https://www.ncbi.nlm.nih.gov/pubmed?term=Howell%20PL%5BAuthor%5D