St. Augustine's Seminary Preaching Stewardship Conference
The Augustine's Seminary continues it series of conferences on Catholic preaching from June 28 to 30, 2020.
About this event
*NOTICE: THIS EVENT HAS BEEN CANCELLED*
St. Augustine's seminary is issuing a full refund for any ticket purchased for the Preaching Stewardship Conference originally scheduled for the end of June, but now cancelled because of the impact of the Coronavirus.
Thank you for your continuing interest in and support of St Augustine's preaching initiatives. Dr Hahn and the seminary are working on another event for the future which will be announced soon.
PREACHING STEWARDSHIP
St. Augustine's Seminary continues its series of conferences, seminars, and workshops on Catholic preaching with a Conference on Preaching Stewardship June 28-30, 2020.
The conference includes three talks by Dr. Scott Hahn, as well as presentations by His Eminence Cardinal Collins, Fr. Peter Cameron O.P., Sr. Mary Brigid Callan, and Dr. Josephine Lombardi. Stewardship is a major initiative of the Archdiocese of Toronto.
The conference is open to clergy and laity.
Conference Schedule
SUNDAY - June 28
Registration 3:00 Vestibule with welcoming concert
Dinner 5:00 Dining Hall
Evening Prayer 6:00 with preaching by Cardinal Collins St Augustine's Chapel
First Address 7:00 – 8:30 Dr. Scott Hahn: "The Road to Emmaus"
MONDAY - June 29
Breakfast 8:00 Dining Hall
Morning Prayer 8:30 (no preaching) St Augustine's Chapel
Second Address 9:00 – 10:30 Dr. Hahn
Vendors 10:30 – 11:00
Mass 11:00 St Augustine's Chapel
Lunch: 12:00 Dining Hall
Concert: 1:30 St Augustine's Chapel
Third Address 2:15 -3:30 Dr. Hahn
Vendors 3:30 – 4:00
Fourth Address 4:00 – 5:30 Cardinal Collins
Evening Prayer with preaching 5:30 St Augustine's Chapel
Dinner 6 PM Dining Hall
TUESDAY June 30
Breakfast 8:00 Dining Hall
Morning Prayer 8:30 (no preaching) St. Augustine's Chapel
Fifth Address 9:00 – 10:30 Fr. Peter Cameron
Vendors 10:30 – 11:00
Mass 11:00 Fr. Peter Cameron preaching St Augustine's Chapel
Lunch: 12:00 Dining Hall
Concert: 1:30 St Augustine's Chapel
Sixth Address 2:15 -3:45 Sr Mary Brigid Callan "Preaching Stewardship in a Wounded Church"
Closing Comments 3:45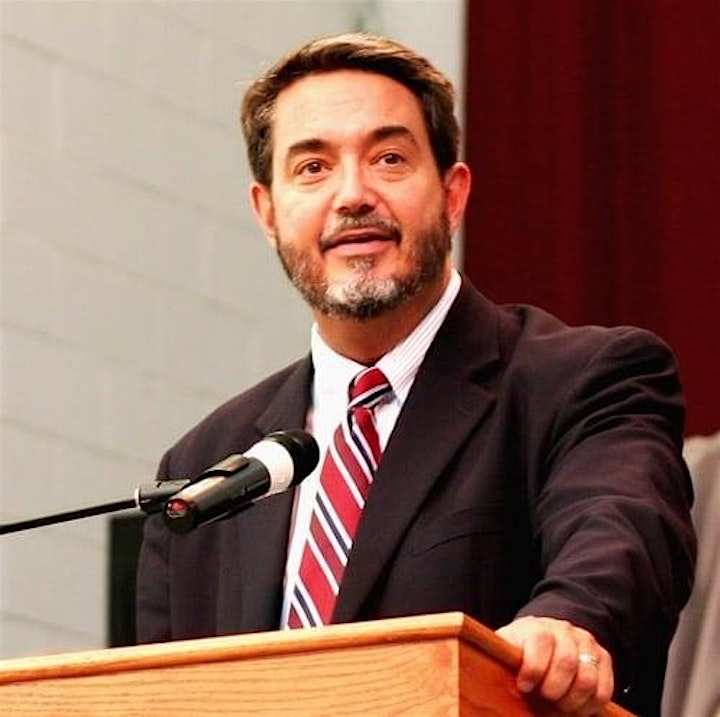 Brief Biography of Dr. Scott Hahn
Dr. Scott Hahn is the Fr. Michael Scanlan Professor of Biblical Theology and the New Evangelization at the Franciscan University of Steubenville, where he has taught since 1990. He is the Founder and President of the St. Paul Center, an apostolate dedicated to teaching Catholics to read Scripture from the heart of the Church.
Dr. Hahn has been married to Kimberly for forty years, and together they have six children and eighteen grandchildren. Two of their sons are currently in priestly formation with the Diocese of Steubenville.
The author or editor of over forty popular and academic books, Dr. Hahn's works include best-selling titles Rome Sweet Home, The Lamb's Supper, and Hail Holy Queen.
A former Presbyterian minister, Dr. Hahn entered the Catholic Church in 1986.
Over the last three decades, Dr. Hahn has delivered thousands of popular talks and academic lectures, nationally and internationally, on a wide range of topics related to Scripture, Theology, and the Catholic faith.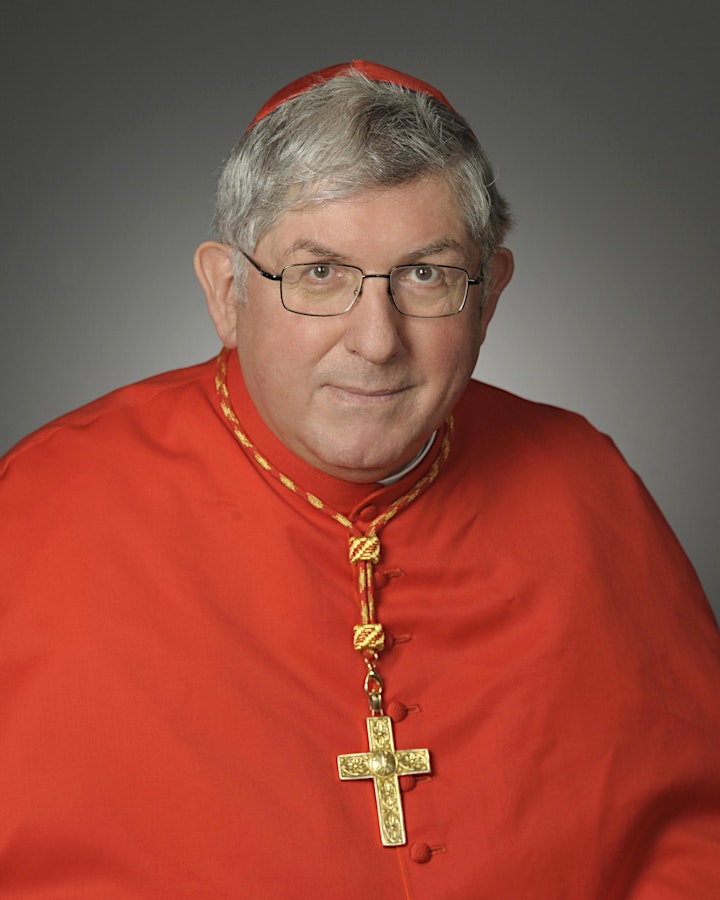 Brief Biography of Cardinal Thomas Collins
Born and raised in Guelph, Ontario, Thomas Collins was ordained a priest in 1973. He considered other paths, but was inspired by a high school English teacher who suggested he should consider the priesthood.
He earned undergraduate and master's degrees in English, later pursuing theological training in Rome. Specializing in the Book of Revelation, he earned his licentiate in sacred scripture from the Pontifical Bible Institute and a doctorate in theology from Gregorian University.
He was named Bishop of St. Paul, Alberta in 1997 and Archbishop of Edmonton in 1999. Pope Benedict XVI appointed Archbishop Collins as Archbishop of Toronto in December 2006. On February 18, 2012, he was elevated to the College of Cardinals in Rome. Cardinal Collins was one of 115 cardinal-electors to participate in the 2013 Conclave in Rome, where Pope Francis was elected to succeed Pope Benedict XVI.
Brief Biography of Father Peter Cameron
Dominican Father Peter John Cameron is the former chairman of the department of Homiletics at St. Joseph's Seminary—Dunwoodie, New York, where he began teaching in 1994. He has also taught homiletics at the Dominican House of Studies (Washington, DC), Immaculate Conception Seminary (Huntington, NY), and the Pontifical North American College (Rome). He is the author of Why Preach: Encountering Christ in God's Word.
He is the founding editor-in-chief of Magnificat, where he worked from 1998-2018. Father Cameron is the artistic director of Blackfriars Repertory Theatre (New York City), and the director of formation for Hard As Nails/You're Amazing Ministry in Syracuse, New York.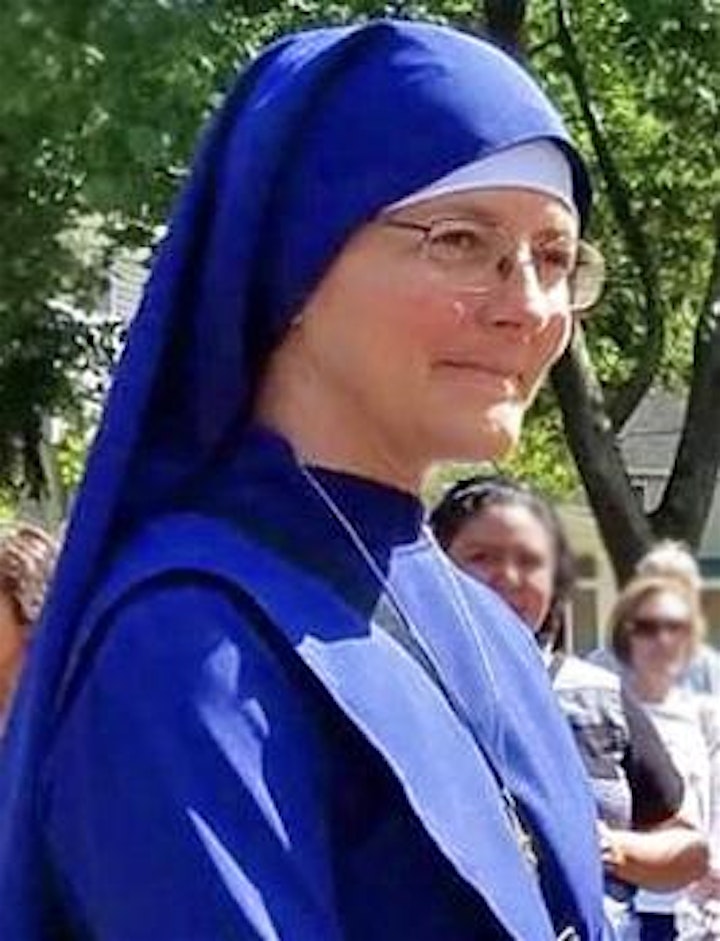 Brief Biography of Sr. Mary Brigid Callan
Sr. Mary Brigid Callan, Ph.D., was born in Brooklyn, NY and raised in Colorado where she first sensed (and subsequently ignored) a call to religious life. After earning a degree in Agronomy and a Ph.D. in Bioagricultural Sciences, she went on to begin a corporate career as a research scientist. This eventually led to a global career in business development in the biotechnology and pharmaceutical industries.
Decades later, still feeling that "God-shaped hole" in her life, she returned to answer God's call to religious life. She first entered religious life as an Augustinian, but is now living solitary consecrated life in Steubenville, Ohio, and is the Apostolic Administrator for Dr. Scott Hahn and the St. Paul Center for Biblical Theology.
Sr. Mary Brigid is a member of The Society of Catholic Scientists, the International Marian Association, and the Association of Fundraising Professionals, and serves on the Board of Directors for AIM Women's Center.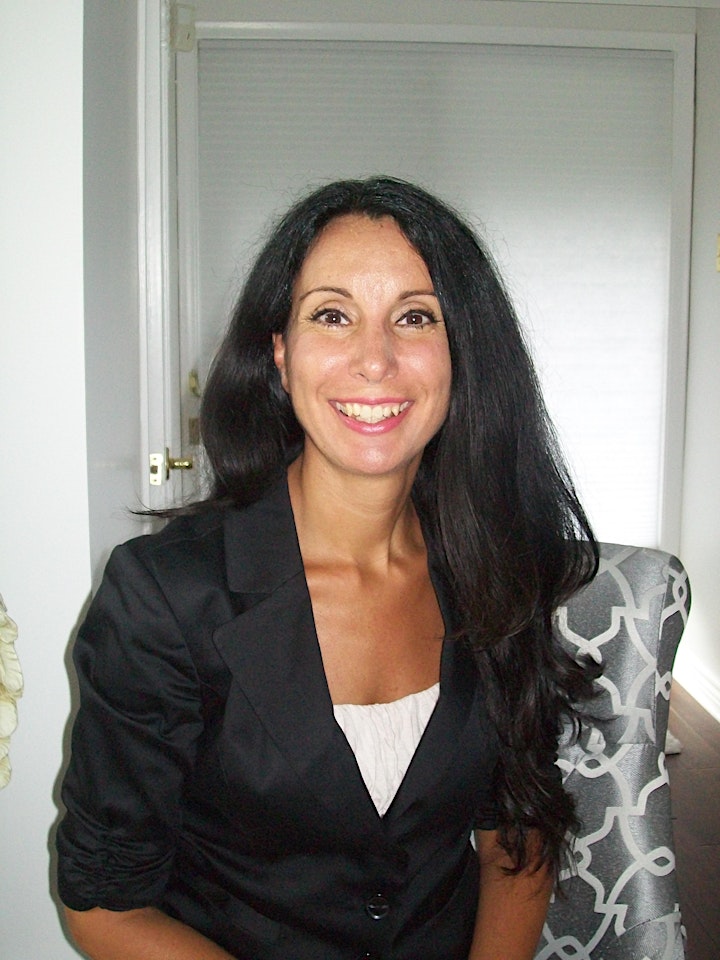 Brief Biography of Dr. Lombardi
Dr. Lombardi has worked as a parish minister, university campus minister, high school chaplaincy leader, teacher educator through O.E.C.T.A., professor of Religious Education, Brock University, retreat facilitator, faith formation consultant, and program coordinator in the Diocese of Hamilton. Presently, she is Associate Professor of Pastoral and Systematic Theology, Professor of Field Education, and Director of Lay Formation for St. Augustine's Seminary in Scarborough, Ontario. She has done media work in radio and television and has been an advisor to the Canadian Conference of Catholic Bishops in the area of doctrine and Catholic-Muslim relations. Her books On Earth as it is in Heaven and Experts in Humanity have been featured on Salt and Light TV.
More recently, she has been appointed Series Theologian for the new Religious Education curriculum for grades 1 through 8, "Growing in Faith, Growing in Christ" for Catholic School Boards in Ontario, Alberta and Saskatchewan.
Organizer of St. Augustine's Seminary Preaching Stewardship Conference