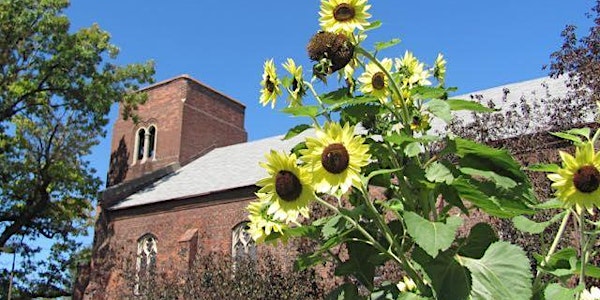 St. Cuthbert's, Leaside - Sunday, November 7 at 10 am - BCP Ante-Communion
St. Cuthbert's, Leaside re-opens to limited in-person worship.
About this event
With guidance from the Diocese of Toronto, and following protocols from the Medical Officer of Health, we welcome you to worship in the church again. For those of you planning to be in the church, there are some things you should know beforehand:
- Safety protocols will be in place, including COVID-19 screening questions. Please do not enter the church if you feel ill or are experiencing any of the symptoms of COVID-19 or have been in contact with someone with COVID-19 in the past two weeks.
- All of St. Cuthbert's employees, Priest-in-Charge, Churchwardens and volunteers are fully vaccinated. Please note that The Diocese of Toronto is not requiring proof of vaccination to attend in-person worship.
- Please wear a mask upon entry into the church.
- Seating needs to be physically distanced – approximately 22 people will be seated in the church nave itself, and an additional 25 in Lamb Hall (seating will be opened once the capacity limit in the church nave has been reached).
- Please bring your Tablet or Smart phone to access the Bulletin.
- If you are bringing money or a Collection envelope, there will be a Collection Plate at the entrance to the church, and to Lamb Hall.
- Gary Forbes as our Director of Music will be playing, and Meghan will be our soloist – but none of us in the congregation may join in singing.
- Please press on green "Register" button at top right to start your reservation.
Organizer of St. Cuthbert's, Leaside - Sunday, November 7 at 10 am - BCP Ante-Communion