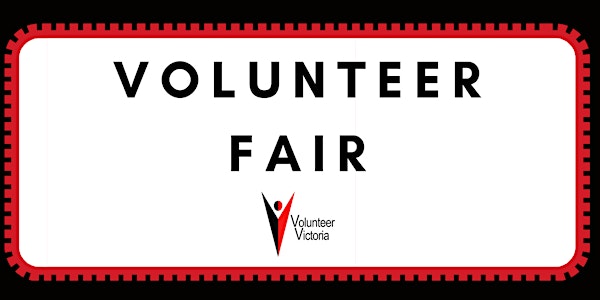 St. Michael's University School Volunteer Fair -- Monday Feb 13 2023
If your organization is looking to recruit exceptional youth volunteers, then this event is for you! (Event is FREE to attend.)
When and where
Location
St. Michaels University School 3400 Richmond Road Victoria, BC V8P 4P5 Canada
About this event
Volunteer Victoria's St. Michael's University School Volunteer Fair Overview
Volunteer Victoria is always working hard to bring as many interesting activities as possible to our members & community. Working in partnership with wonderful school staff, this will be an exciting and enjoyable Volunteer Fair at St. Michael's University School.  Participating agencies will have a chance to network with other community organizations, meet exciting students that are looking to engage as volunteers, and connect with teaching personnel. 
In the words of school staff assisting with the organization of this event: "At the heart of St. Michaels University School are our four key pillars: respect, courage, honesty, and service. Community engagement through volunteering is central to our school culture, campus and student life. We sincerely admire and respect your dedication to providing services and support to the broader Victoria community. We hope you will join us as we enthusiastically return to our long-standing tradition of an on-campus Volunteer Fair on Monday, February 13th, 2023."
So, please come and connect with high school students today to discover a new level of energy, enthusiasm and a fresh perspective.
The actual Fair will run from 11:30am to 12:45pm. Set up is from 11:00am to 11:30am, and take down will be from 12:45pm to 1:15pm.
Fair Location:
The Fair will be held in the Single Gym inside the school.  (A map will be sent to all registered agencies closer to the event time showing where the Single Gym and how to best load in the morning of the Fair.)
Parking:
Please enter the driveway from the Knight Street side of campus where we will have the back doors of the small gym open for supply drop off. There will be some parking available at our Derby Building located at 3410 Shelbourne St, Victoria, BC V8P 4G2 (corner of Derby Rd and Shelbourne Street), approximately a 5-minute walk from our campus. Otherwise, street parking is available in nearby areas.
Booth Materials:
Each vendor will be provided with one table and two chairs. Please advise George at Volunteer Victoria by e-mail at george@volunteervictoria.bc.ca is you need access to power at your table.
Light snacks will be provided. 
Space is limited to 25 organizations so if you are interested in attending, please do register ASAP. Thank you!