Description
Last year's dinner and dance were a sellout and a HUGE success. In fact, last year, we had to turn people away at the door. It will sell out this year, so you should get your tickets as soon as possible.

Doors open at 5:30 pm and dinner will be served at 6:00 pm.


We will have the same excellent caterer as last year - Franz Gierer - and the menu promises t

o please.

If you purchase your tickets

before

January 1, you can get a discount rate of $30 per

ticket.

All tickets purchased after January 1 will be $35. By ordering online now, you get your tickets guaranteed, at a better price and you don't have to remember to get them later on

After a first-class, three course complete dinner, with wine available for purchase, there will be an Irish dance (ceili), with the dances called. No experience or partner is required, and it is loads of fun and helps work the dinner off.


The excellent Comhaltas Ceili Band will provide the music and Sheila Scott will call the dances.

There is a cash bar, a raffle, a 50-50 draw, and a multitude of crafts and items for sale.

At around 11, there will be tea and snacks.


A splendid time is guaranteed for all.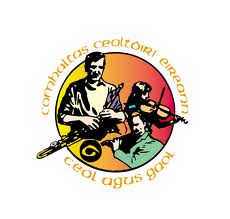 Organizer of St. Patrick's Day Dinner and Ceili 2014
Ottawa Irish Arts (Comhaltas Ceoltóirí Éireann) (the English translation is Gathering of the Musicians of Ireland) was started in 1951 by a group of Irish pipers who were concerned that the traditional music of Ireland was in decline and in danger of being lost. Since that time, the organization has grown into a global movement involving tens of thousands of people and has come to encompass traditional Irish dance and the Irish language as well as the music.
For more information, visit:
http://www.ottawacomhaltas.com/