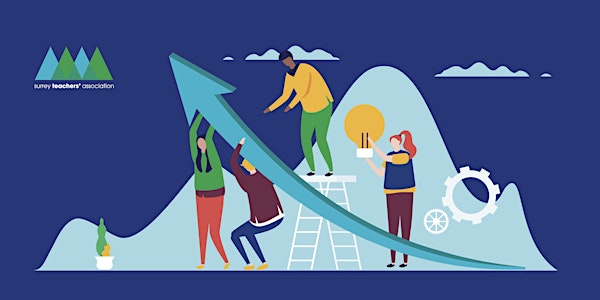 STA Pro-D Rep Training 2019
When and where
Location
Surrey Teachers' Association 201, 9030 King George Boulevard Surrey, BC V3V 7Y3 Canada
Description
Role and Function of the Pro-D Rep
This workshop is geared specifically to the Rookie Pro-D Rep and aims to help you:
Understand the leadership role of the PD rep in asserting professional rights, facilitating professional learning for teachers as autonomous professionals, and defending public education.

Develop an understanding of the history and context of professional development in BC.

Develop an understanding of what is and is not professional development.

Discuss the culture of professional learning in your school.

Identify the available resources for PD reps as both individuals and as a network.
This updated workshop introduces the skills and knowledge of the PD chairs as a union leader using the PD lens as a strategic tool. Strategies are explored for building member and public support for professional development, advocating for teacher-centered PD, and returning control of PD to teachers.
PLEASE NOTE: Pro-D Funds will only be released to your school once you have attended a Pro-D training session. Space is limited so we can only accommodate one Pro-D rep from each school.
STA Office (#201, 9030 King George Boulevard)
All sessions start at 8:30 am and finish at 3:00 pm.
Lunch and snacks provided
Limited parking at the STA office - please arrange carpooling where possible.

Information for Leave of Absence
Article: G.21.7.h STA Business
Leave with pay
Cost of TTOC to be borne by the STA.
Attention: Erin Coleman

Please refrain from wearing perfumes, colognes, aftershaves and other scented products at all STA events. Thank you!


http://www.surreyteachers.org/