Stand Up English Comedy Shows Montreal at Comedy Club in Montreal (9 PM)
Professional Comedy Show Performed in English. In Montreal's Griffintown area. Full-Service Kitchen and Bar. Free Parking in the area!
About this event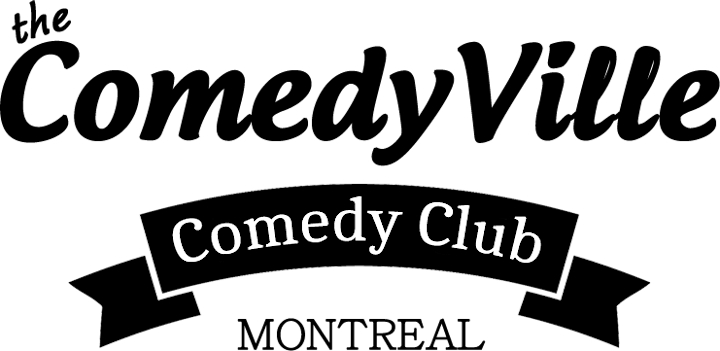 Here at the ComedyVille we produce the Saturday Night Comedy, which is held on Saturday night, at Lord William Pub (265 Rue des Seigneurs, Montréal, QC H3J 0B3) in Montreal's St-Henri neighbourhood.
THIS IS THE EARLY SHOW AT 9 PM
YOU CAN PURCHASE TICKETS FOR THE LATE SHOW AT COMEDYVILLE.CA
FREE parking may be available in the area, doors open at 7:00 pm, show-time at 9:00 pm.
Food will be served from 7:00 pm.
Featuring 5 Professional Comedians
📣 In order to ensure social distancing guidelines, we will have limited tickets available for sale.
The health and well-being of our guests and team members are our highest priority. All Health and Safety Protocols (including vaccination passport) will be in effect 😎
Purchase your tickets in advance to reserve your table.
Cost: $15 online - Arrive early for the best seats and a bite to eat! Doors open at 7:00 pm for dinner, show-time at 9:00 pm.
Parking: Available around the venue.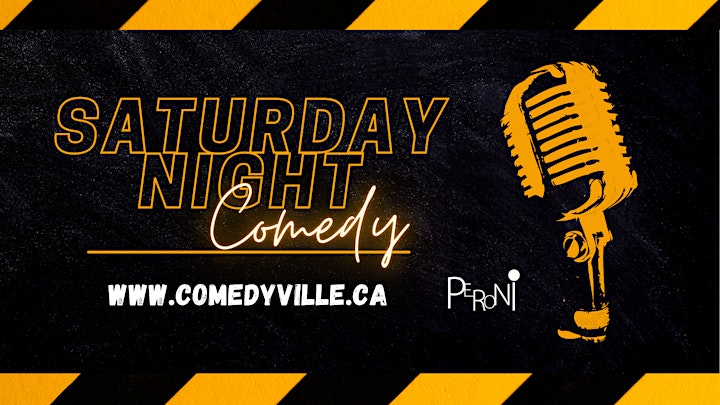 Saturday Night Comedy features 4 seasoned comedians, and a headliner, and is scheduled to take place on a Saturday night. The entire show will be performed in English. Full-service Kitchen & Bar.
More info and line-up at ComedyVille.ca
Organizer of Stand Up English Comedy Shows Montreal at Comedy Club in Montreal (9 PM)
Here at the Comedyville we produce the Thursday Night (Pro/Am) Comedy, Friday Night Early (the BOOM show) and Late Night (Degenerates) Comedy,  Saturday Night Early and Late Night (Degenerates) Comedy Shows. The shows are in English and are held at ComedyVille/Peroni Resto-Bar-Comedy (1155 Metcalfe) in downtown Montreal's SunLife building. 
These shows are part of professional comedy shows held at Comedyville Comedy Club in Montreal, scheduled on Thursday, Friday and Saturday of each week, featuring 5 or more seasoned comedians and a headliner.
Parking: FREE – Interior parking is free! When driving on Mansfield, just north of René Lévesque Blvd., don't miss the small parking entrance just to your left, click for more info. After the end of the show, don't forget to ask for a free parking voucher. If you're not driving, the best way to access ComedyVille/Peroni is through Metcalfe Street.
Food: Food will be served from 7:00 pm, Check out our food menu at comedyville.com