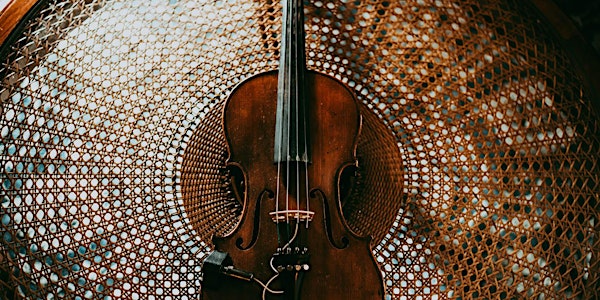 Stanley Bridge Hall Ceilidh - The Chaisson's with Special Guest Fiddler
A celebration of traditional music connecting Prince Edward Island & Cape Breton Island.
Date and time
Wed, Jul 26, 2023 7:30 PM - 9:30 PM ADT
Location
Stanley Bridge Hall 4897 Saint Marys Road Breadalbane, PE C0A 1E0 Canada
About this event
Let's have a ceilidh!
A celebration of music connecting traditional music from Prince Edward Island and Cape Breton Island! What can you expect? An evening of music complete with stories, fiddling, laughter, song and of course, the best step dancing on red soil you-ever-did-see!
Join the The Chaisson's (Kevin Chaisson & Louise Chaisson-MacKinnon) with a special guest fiddler, as well as champion step dancer, Taylor MacBeath and hostess, Marsha Weeks for a Prince Edward Island summer must-do, a PEI Ceilidh (pronounced kay-lee).
The Chaisson's - From Eastern PEI
Kevin Chaisson, a highly-coveted piano player from Bear River, PEI, has deep roots in traditional music on Prince Edward Island. The Chaisson family have been widely acclaimed as being influential in ensuring that traditional music is passed on to future generations of Prince Edward Island. Kevin is a also a multi-instrumentalist and a prolific composer of fiddle tunes.
Singer & Guitarist, Louise Chaisson-MacKinnon has a soulful voice and a large repertoire of lively maritime songs to share from all our favourites like Anne Murray, Stan Rogers and The Rankins, to name a few.
Step Dancer Maestro, Taylor MacBeath - you'll have to see it to believe it! Her steps are sharp, her signature moves are champion and her energy is infectious!
Proud Islander, Hostess, and just-for-fun fiddler, Marsha Weeks will welcome you all with a good dose of PEI hospitality and is ecstatic to introduce you to the excitement of being part of a good old fashioned PEI Ceilidh (PEI Kitchen Party)and the joy, that traditional music brings to everyone around.
We couldn't have a ceilidh without a fiddler and every week we'll have a guest fiddler take the stage to share the jigs, reels and strathspeys that so proudly been passed down through our collective Scottish ancestry to fiddlers all across Prince Edward Island and Cape Breton Island.
The bespoke venue, Stanley Bridge Historic Women's Insititute Hall is the icing on the cake honouring the history of Prince Edward Island with beautiful accoustics, an initmate setting and brings you back to a time when community halls were the centre of social events. Don't forget a little cash for the Women's Insitute famous 50/50 draw and their equally famous intermission ice-cream treats!
Links:
Frequently asked questions
Is the Stanley Bridge Hall wheelchair accessible?
How to you pronounce Ceilidh?
About the organizer
Wednesday Night Ceilidhs at the historic Stanley Bridge Women's Institute Hall
"PEI's Ceilidh Destination"