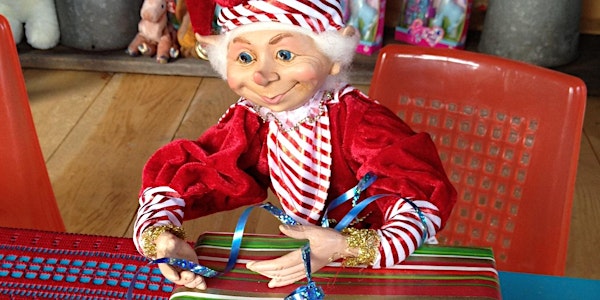 Stanley's Christmas Village 2019
When and where
Location
Stanley's Olde Maple Lane Farm 2452 York's Corners Road Edwards, ON K0A 1V0 Canada
Description
Welcome to Stanley's Christmas Village...
Upon your arrival, sign in at the Stonehouse Gift Shop.
You will then be whisked away on a horse drawn ride to an enchanted village tucked away in the warmth of the tall green cedars.
Arrive at your destination and be greeted by the elves.
Explore the village, sing songs, play games, and warm up by the bonfire.
While you are there, drop off your letter to Santa with the elves at the Post Office.
Visit the Cookie Kitchen and receive something sweet to eat.
All the children will leave with a special something and then your whole group will return to the gift shop and enjoy a cup of hot chocolate.
The whole experience takes 1 hour from beginning to end (including the horse drawn ride). However you can expect to spend more time on the farm as we ask that you arrive 30 minutes prior to your designated departure. Please plan to explore the animal barn, photo ops, and gift shop.
The Fine Print - please review prior to purchasing your tickets
Tickets are valid only for the date & time purchased. Tickets are non-refundable & non-exchangeable. No exceptions will be made. Please be sure of your date & time prior to finalizing your purchase.
Tickets can be transferred to a third party, with the original proof of purchase, if you are no longer able to attend.

This is a children's activity or for adults young at heart! Children are required to be supervised by an adult at all times.
For your children's safety, car seats, sleighs, strollers & wagons are not permitted on the horse drawn rides or in the Village. We recommend infants are worn in a carrier or carried in your arms. There is a parking area for strollers, sleighs & wagons near the loading zone. Stanley's is not responsible for any damage or loss to personal property.
The only way in and out of the village is by horse drawn ride which departs at set times. Once in the Village, you will need to wait for the sleigh/wagon to return in order to get back to the farm. A bathroom for guests is located to the right of the Stonehouse Gift Shop. We recommend all of our visitors dress appropriately for spending time outdoors and make use of the restroom before boarding the sleigh/wagon.
A minimum of 12 tickets per run are required for the ride to operate. If the minimum ticket sales are not met, we will be in touch to reschedule or refund your visit.
As this activity takes place outdoors in a wooded area, and requires the use of a horse drawn sleigh/wagon, regretfully it is not wheelchair accessible. Dogs – with the exception of licensed service animals – are not permitted. If you are allergic to horses, hay or straw this activity may not be for you.
We reserve the right to cancel & refund orders.
Weather Cancellation Policy:
We keep an eye on the forecast and temperatures to ensure all of our runs are as safe as possible. As we are an outdoor activity we realize that weather plays a part in the experience. If the temperatures drops to -28 or lower, or extreme road conditions occur, we will be in touch via telephone and email on the morning of your reservation to cancel all runs affected. We use Environment Canada, The Weather Network, & real time conditions to finalize all of our decisions.
Road conditions are based on the highway condition maps featured on the above mentioned websites for main routes through Ottawa and the Stanley's Farm area.
If you do not receive a telephone call or email cancelling your reservation, the Christmas Village is open and departure times will run as scheduled. If you choose not to take part in your confirmed reserved spaces no refunds will be made.