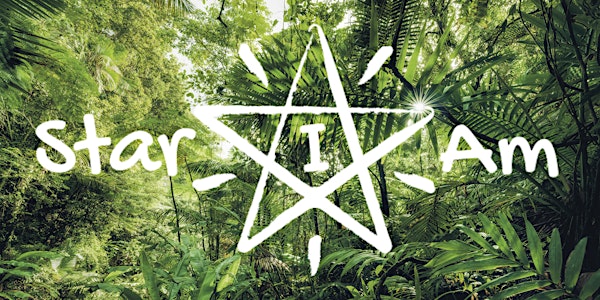 Star-I-Am: A Psychedelic Shamanic Sound Journey to Your Higher Self
Star-I-Am: A Psychedelic Shamanic Sound Journey to Your Higher Self
When and where
Location
1992 NB-133 1992 New Brunswick 133 Cap-Pelé, NB E4N 1C5 Canada
Refund Policy
Contact the organizer to request a refund.
Eventbrite's fee is nonrefundable.
About this event
Do you ever feel like a fraud or imposter in life or business, as if you're just "going through the motions"?
Are you CRAVING a deeper, more rich and vivid experience of life that has you jumping out of bed in the morning feeling inspired for the day?
Are you TIRED of all of the separation and division that you see in your community, your country and the world?
My name is Ricky Goodall, but that's not really who I am, that's just the identity or character I created to fit into the world.
Who I really am, I believe, is God, Creator or Conscious Universe manifested as a Higher Self pretending to be Ricky Goodall.
When I live life as Ricky I live limited by his fears, failures and limiting beliefs, but when I live as the Higher Self, I become LIMITLESS.
On October 29, 2022, I will be leading Star-I-Am: A Psychedelic Sound Journey to Your Higher Self at Pattes de Mouche, 1992 route 133, Cap-Pelé, NB.
This psychedelic sound journey will be a cross between a shamanic medicine ceremony, using medicines like Shamanic Breathwork, Ceremonial Cacao, Cannabis and Santos Niños (psychedelic mushrooms), and a sound journey using instruments like shamanic rattles, drums, guitars, vocals and more.
**YOU WILL NOT BE PRESSURED TO USE ANY PLANT MEDICINES IF YOU CHOOSE NOT TO. YOU'RE WELCOME TO ATTEND EITHER WAY**
During the event, you'll be guided through a deep, 3-4 hour mystical, musical journey to unbecome your false identity, or ego so you can discover and become your true, authentic, Higher Self.
I will sing shamanic medicine songs and play a variety of shamanic instruments that will stimulate specific brainwave states and help you "raise your frequency" and "expand your consciousness."
Ceremonial Cacao will be provided, but you'll have to bring your own Cannabis or Santos Niños (there may be some available from people who attend but not event organizers). We will all drink the medicine together then the experience will begin.
Tickets are $20 in advance or $25 at the door. For more information click the link below or email ricky@rickygoodall.com
https://www.eventbrite.ca/e/star-i-am-a-psychedelic-shamanic-sound-journey-to-your-higher-self-tickets-430992910397
DISCLAIMER: I am not suggesting or encouraging you to use psychedelic plant medicines. That is a decision you have to make on your own. You are advised to consult medical advice before participating in breathwork or ingesting plant medicines.