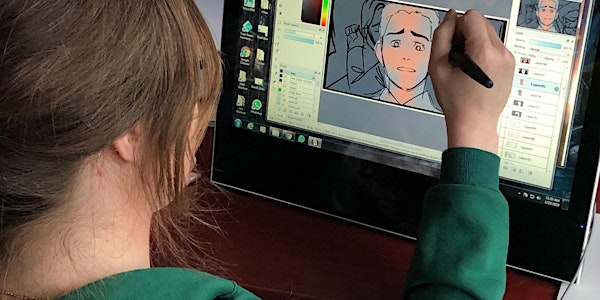 Start VanArts This September: Live Stream
Explore the programs at VanArts and find out why we are the go-to school in Vancouver for training in media, visual, and performing arts.
About this event

VanArts is accepting applications for our September 2020 intake. You Can Start Online Right Now.
We will be streaming live on our YouTube and Facebook channels to talk about how we are keeping our world-class arts training going strong and adapting our programs to blended delivery during the pandemic. For 25 years, we have been helping artists launch successful careers!
A Variety of Programs and Careers
Programs for Animation, Game Art & Design, Visual Effects, Acting, Web Development, Photography and Broadcasting & Online Media will be covered, highlighting faculty & students, graduate success stories, and getting your training started.
Register Now - and Check your Time Zone
Register today and plan ahead for our livestream at 5pm Pacific Time on Thursday, Aug 20.
Are you in a different time zone from Vancouver (Pacific Standard Time)? Click here to enter your city/country and plan ahead to see when it will livestream for you.