Starter Company: Business Plan Clinic
By Small Business & Entrepreneurship Centre
When and where
Date and time
Thu, Oct 1, 2015 9:00 AM - 12:00 PM EDT
Location
WindsorEssex Small Business Centre 700 California Ave. Suite 200 Windsor, ON N9B 2Z2 Canada
Description
Do you know if your idea is viable and sustainable? You will find this answer as you work through your business plan. Writing a business plan is a key to success - it helps to keep you on track and develops your organizational skills. A good business plan is not only beneficial to you, but also a requirement for any financing you may need. It demonstrates your research, your accomplishments, and ultimately your vision and commitment to your business.

Come to this session to understand what key information should be included in a business plan. Come prepared to brainstorm; we will provide you with a template and will guide you through it, every step of the way!

ADVANCED REGISTRATION REQUIRED

519-253-6900
info@windsoressexsmallbusiness.com
windsoressexsmallbusiness.com


Parking:
This session will be taking place at the Small Business Centre main office - 700 California Ave. Complimentary parking spots are marked reserved for "GUESTS OF WEEDC and SMALL BUSINESS CENTRE" and are available in Lot EE, accessible from California Avenue, just south of the Centre for Engineering Innovation.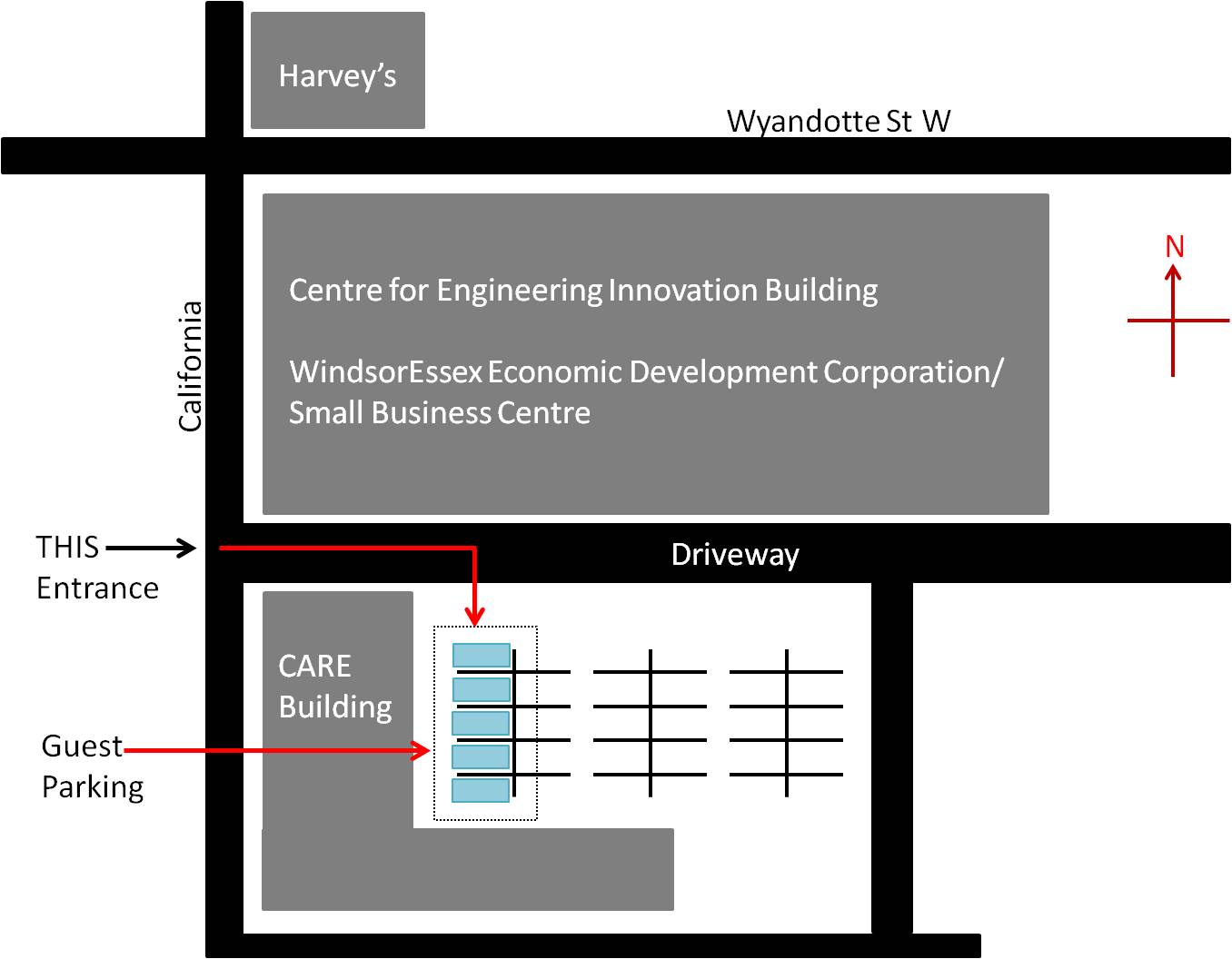 NOTE: These spots are subject to availability. It is University of Windsor policy that WEEDC and SBC are allotted a certain amount of parking spots for its staff and visitors. All other spots are subject to parking tickets from the university. WEEDC and SBC cannot be held responsible for tickets given in spots not marked as WEEDC and SBC guest spots. As these spots are subject to availability, if they are in use, there is additional parking in the parking garage on Sunset Avenue and Wyandotte Street West (entrance off of Sunset) for $3/hr - payable only by credit card upon exit. Additionally, there is parking in the long on Union Street and California Avenue for $2/hr, and metered parking on Wyandotte Street and Sunset Avenue, just west of California Avenue. Please see the university's parking map for more information: http://web2.uwindsor.ca/pac/campusmap/pdfs/ParkingMap.pdf
About the organizer
The Small Business & Entrepreneurship Centre is a source for small business information, guidance and professional advice on starting and operating a small business. Whether you are just getting started or looking to expand your business, we are here to help your business succeed.